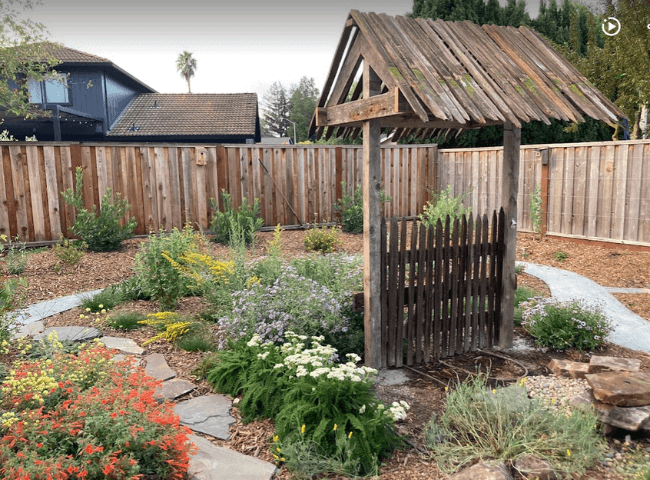 Happy Wednesday, Petaluma! 
With October right around the corner, we hope you've been enjoying fall events and getting in the autumnal spirit! As the weather changes and we get ready for some chillier months, please remember our region is still in a drought emergency. Please visit cityofpetaluma.org/savewater to learn about current water restrictions and ways to conserve, including our Mulch Madness program which we discuss in tonight's email. Thank you for all you have done and continue to do to help save water!
This evening, we'll share a reminder about the upcoming D Street Bridge Closure, the August 2022 Monthly Update, information regarding Fairgrounds workshop opportunities, information about discount phone & internet services, and more.
Please enjoy, share with friends, and have a lovely evening. We'll see you in your inbox next Wednesday! 
UPCOMING DOCK & D STREET BRIDGE CLOSURES
Our community benefited from the Petaluma River dredging project in 2020. Now it's time for the next phase – dredging the Turning Basin and renovating City docks and trails on the north end of the Basin.
The Turning Basin dredging will start October 3, 2022 and will end October 18, 2022. Here's what to expect during this project: 
D Street Bridge Closure:

The D Street Bridge will be closed to cars, bikes, and pedestrians, Monday-Friday, October 3 – October 18. The Bridge will reopen on weekends during that time frame.

 

Dock Closures:

The floating docks and gangway on the northwest side of the Turning Basin will not be available from October 3 – October 18. The floating dock and gangway on the northeast side of the Turning Basin (along Weller Street) will be removed on October 3 and reinstalled during a different project in Fall 2023. The northeast trail will also be closed from October 3, 2022 – Fall 2023.

 

Turning Basin Closure:

The Turning Basin will be closed to boat traffic from September 26 – October 18, 2022, for safety reasons.
Thank you for your patience as we work toward our ultimate goal – a better Petaluma River
For more info, please go to the project page HERE. 
JOIN US FOR THE NORTH MCDOWELL BOULEVARD INFORMATIONAL MEETING
You've been asking for it, Petaluma, and we can't wait to share our plans for the North McDowell Boulevard Improvement Project.
Join us for a virtual community meeting on September 28, 2022, from 6PM – 8PM to review: 
An overview of the project and planned improvements

 

How community feedback is factored into our final design

What to expect in regard to construction and traffic impacts

Answer community questions and concerns
Visit cityofpetaluma.org/northmcdowell to learn more about the project and for details on how to attend the meeting.
Spanish language interpretation services will be available. Habrá servicios disponibles de interpretación al español. 
JOIN THE KENILWORTH PARK REVITALIZATION WORKSHOP
It's time to revitalize Kenilworth Park! We look forward to working with YOU to understand which experiences you feel would best create a diverse, equitable, and inclusive space to serve our community's growing needs!
Please join us for a Community Workshop on October 20, 2022 to:
Learn more about the project

 

Explore community needs for the park

Gather input and ideas for park experiences

Engage in conversation with interested neighbors and residents

Share your questions and comments with City staff
We invite you to join us for a casual dinner from 5:30 PM – 6 PM in Kenilworth Park. The workshop will be held from 6 PM – 8 PM in the Kenilworth Teen Center adjacent to the park (150 Fairgrounds Dr.). You are welcome to join for whichever portion of the workshop your schedule allows!
An RSVP is not required, but will help us to plan for enough food and facility space. If you are able, please RSVP via this online form.
Visit cityofpetaluma.org/kenilworthpark to learn more about the project and provide feedback via the community input survey.
Spanish language interpretation services will be available. Habrá servicios disponibles de interpretación al español.
We look forward to working together, see you October 20th! 
DON'T MISS THE FAIRGROUNDS TO-GO WORKSHOP!
Thank you to all those who attended the Fairgrounds Community Workshop on September 10th. Over 200 community members came to learn more about the Fairgrounds and share their input on the future of this beloved Petaluma property.
Missed the in-person workshop? Not a problem! Visit www.PetalumaFairgrounds.com before October 6th to participate in the workshop virtually.
And be sure to mark your calendars for October 24! The discussion about next steps for the Fairgrounds property will continue at a special City Council Meeting on October 24.
CITY OF PETALUMA AUGUST 2022 MONTHLY UPDATE NOW AVAILABLE!
The City of Petaluma pleased to let you know that the August 2022 Monthly Update is complete and can be found on the Monthly Updates Webpage!
The Monthly Update reflects key City projects and initiatives happening in Petaluma. Although it is not an exhaustive list, each of these projects is significant in impact, resources, and importance to our community.
Check out the August 2022 Monthly Update and past monthly updates HERE. 
DISCOUNT PROGRAMS FOR PHONE & INTERNET SERVICES
Did you know? Low-income households may qualify for federal and state programs offering discounts for home/cell phone and internet services. Please contact your provider or view the links below for more information.
Home phone and cell phone service discounts: California LifeLine Program 
Internet services discounts: Affordable Connectivity Program 
TRANSFORM YOUR THIRSTY LAWN WITH OUR MULCH MADNESS PROGRAM!
The City of Petaluma is dedicated to helping water customers save water year-round. By transforming your lawn to a drought-tolerant mulched landscape, you can greatly lower your annual water use. Mulch Madness is a free turf conversion program for residents and businesses who want to sheet mulch over their lawns. This program includes free sheet mulching supplies (compost, cardboard, mulch) and delivery.
Qualified customers can also set up a free 1-2 hour garden consultation with our community partner, Daily Acts, to help set a plan for a water-wise mulched landscape.
For information on how to qualify, visit our Mulch Madness webpage, cityofpetaluma.org/mulch, or contact us: [email protected] | (707) 778-4507.
JOIN OUR PETALUMA TEAM!
UPCOMING MEETINGS
The City of Petaluma is hard at work for our community. Please check out our upcoming meetings and click on the links below for more information: