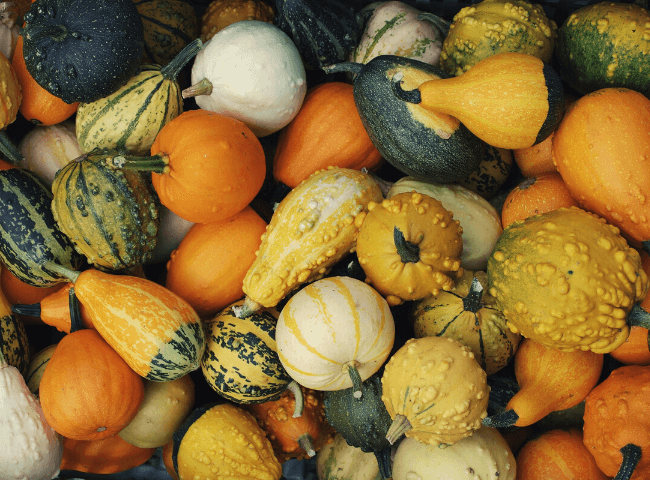 Good Evening, Petaluma –
Fall is in the air this week and we were so grateful for the small sprinkling of rain on Monday evening! Though temperatures are expected to rise again in the coming days, the cool mornings and changing leaves are a welcome reminder of the season.
In this evening's email we'll share essential updates from the County of Sonoma regarding COVID-19 boosters and testing sites, as well as important information about the drought, upcoming road work around town, our work to end homelessness, elections, and more – and we'll close with some recommendations for fun fall activities.
Please enjoy, share with friends, and have a wonderful evening. We'll see you in your inbox next Wednesday!
COVID-19 UPDATE
Please take a moment to check out these important COVID-19 resources and updates from the County of Sonoma:
Vaccine Boosters & 3rd Doses
Third doses and booster shots of the COVID-19 vaccine are now both approved for specific patients.
Booster doses of the Pfizer vaccine are now available for specific patients through healthcare providers or pharmacies that can be accessed at myturn.ca.gov.
You are eligible for a booster if you received two Pfizer shots at least six months ago and are:
65 years or older, or reside in a long-term care setting.
50 to 64 years of age and have an underlying medical condition such as cancer, diabetes, asthma, HIV infection and heart disease, or obesity.
The CDC also said that these people may receive a booster, based on their individual benefits and risks:
Those who are 18 to 49 years old and have underlying medical conditions.
Anyone 18 to 64 years old and at increased risk for COVID-19 exposure and transmission because of occupational or institutional setting.
CLICK HERE to learn more about eligibility and where to receive a vaccine.
Recommended COVID-19 Testing Sites
Long waiting periods for results from Medivolve COVID-19 testing sites in Petaluma and Sonoma were reported by the Press Democrat last week. The County of Sonoma has issued the following statement:
"We are aware of the issues with the Medivolve testing sites. We have reported problems to the California Department of Public Health, and we understand that the CDPH is investigating. We have heard that results can take up to three weeks. We have not been able to get results in the CalREDIE system from these sites since May. We have reached out to find out why this is and if they changed the way they report results, but we have not heard back. We do not recommend that people use these testing sites."
If you are in need of a COVID-19 test, please visit one of the County-approved testing sites found HERE. Pop-up testing sites are offered in cities throughout Sonoma County every week.
HISTORIC DROUGHT – SAVE WATER WITH US
We are so #PetalumaProud of the stellar efforts our community has been making to save water during this period of historic drought! Thank you for adjusting your behaviors to benefit the greater community and our environment.
The City has been hard at work finding ways to conserve water through. Some of our current efforts include:
Cutting irrigation to all grass playfields that use potable (non-recycled) water.
Installing water-efficient toilets and faucets at City-owned properties.
Prohibiting the installation of landscaping for new development.
Finding ways to store more recycled water for use throughout the year.
Exploring opportunities for recycled water use throughout the City to offset potable water use.
Offering water conservation programs and rebates
CLICK HERE to learn more about our City's efforts to save water – and how you can help!
GET TO KNOW OUR DOWNTOWN STREETS TEAM
A growing number of people in Petaluma face an urgent need for shelter. Issues that contribute to our current shelter crisis, and the challenges faced by our unsheltered population, are complex and require compassion, creativity, understanding, and dedication to address.
The City of Petaluma is proud to partner with Downtown Streets Team (DST) to bring a holistic approach to our work to end homelessness in our community. DST provides tailored, individualized support for people striving to overcome the challenges that contribute to experiencing homelessness through a step-by-step approach, understanding that lasting change takes time.
Program participants volunteer their time beautifying our community and receive access to employment and case management services to support them in achieving their goals.
While the end goal of DST is to provide a path to long-term employment and permanent housing, the program also offers participants case management services, a caring community, and a sense of purpose.
CLICK HERE to learn more.
ALL YOU NEED TO KNOW ABOUT ADU'S
Are you a homeowner anywhere in Napa or Sonoma County?
Join us for a roundtable discussion with local ADU & finance experts about how and why the best time to build your accessory dwelling unit is today.
You'll learn about the 8 reasons the best time to build your ADU is today – and learn from experts in ADU building and financing about how to calculate step-by-step the return on your ADU investment.
Plus, we'll review key ways to finance your ADU project — with plenty of time for live audience Q&A with our ADU experts!
Wednesday October 6, 6:30-7:30pm
CLICK HERE to register.
Presented by the Napa Sonoma ADU Center, a nonprofit organization fiscally-sponsored by Napa Valley Community Foundation with support from Community Foundation Sonoma County.
**Spanish language translation will be provided via Zoom. Se proporcionará interpretación al español a través de Zoom.**
ELECTION MODELS – WHAT IS RIGHT FOR PETALUMA?
The City of Petaluma is proud to uphold the democratic processes of our country through our Mayor/City Manager form of government. The Mayor is the chair of our City Council, who together vote on the issues and subjects that shape our community. Our City Manager then works with City staff to carry out Council decisions. Currently, Petaluma elects our City Council members through an "at large" system, in which voters throughout the community vote for all elected Council members.
Another way cities elect Council members is through what is called a "district election" – where voters from a specified area vote directly for a Councilmember to represent them (a hypothetical example would be if the Oak Hill Park neighborhood had their own Council member).
Our top priority is to ensure our community is being heard and that we have the best election process in place to achieve this. The Petaluma City Council is reviewing information to better understand what kind of election process is in the best interest of the City and its voters, including those in protected classes.
CLICK HERE to learn more.
PHASE 2 OF PAVEMENT RESTORATION SET TO BEGIN MID-OCTOBER
Earlier this year, the City of Petaluma completed Phase 1 of our much-anticipated Pavement Restoration project. During this first phase, approximately 15 miles of Petaluma streets received slurry seal, a treatment that protects the underlying pavement of our roads for long-term preservation.
We are thrilled to announce Phase 2 of the project is set to begin in mid-October. We will provide weekly updates on the work being done, along with ample notice to residents who may be impacted.
Please note, as the work is being completed you may notice a couple of things:
Loose gravel – This occurs as a natural and anticipated part of the curing process. Streets will be swept as this occurs. Please proceed with caution on these roads until gravel is swept away.
Changes in lane striping – There is a short period of time that newly sealed roads will not have striping. We are working hard to minimize the amount of time for safety reasons. Please use caution when driving on these roads.
CLICK HERE to learn more.
This project, made possible in large part by your votes to pass Measure U (thank you!), addresses the need to keep more streets from degrading to the point of needing a more extensive reconstruction.
LIVE ON THE LAWN IS JUST AROUND THE CORNER!
Did you know that we are just over a week away from the second ever "Live on the Lawn" event at Petaluma City Hall on Sunday, October 10th? There will be live music, food vendors, and plenty of sunshine.
CLICK HERE for more information, visit
MARK YOUR CALENDARS FOR OUR NEXT DRIVE-IN MOVIE
Have you made it to one of the Drive-In Movies that our Parks and Recreation Department have been putting on this Summer/Fall at the Sonoma-Marin Fairgrounds? If not, you have one last opportunity in a few weeks! "Ghostbusters" will be shown on Friday, October 22nd.
HARVEST & HALLOWEEN HAPPENINGS IN PETALUMA
Looking for some fun this October? Visit Petaluma has put together a great list of events to enjoy with friends and family as we move through fall. CLICK HERE to check it out.
BUY BOOKS THIS WEEKEND AT THE LIBRARY
Join the Petaluma Friends of the Library for a one-day book sale this weekend!
When: Sunday Oct 3, 10am to 3 pm.
Where: Petaluma Regional Library employee parking lot (side of building), 100 Fairgrounds Drive
Books are $1/inch, and will be half price from 2pm – 3pm half price. All kids up to 18 can choose a free book!
WE'RE HIRING
The City of Petaluma is looking for talented people to join our team! Please click the links below for more information about our open positions. CLICK HERE for a full list of career opportunities.
Part Time Parking Enforcement Officer
Police Officer (Current Academy Attendees & Graduates)
UPCOMING MEETINGS
The City of Petaluma is hard at work for our community. Please check out our upcoming meetings and click on the links below for more information:
September 29, 6:30pm – General Plan Update Visioning Workshop
October 4, 5:30pm – Meeting of the Petaluma City Council and Petaluma Community Development Successor Agency
October 6, 6:30pm – Pedestrian & Bicycle Advisory Committee
October 7, 6pm – Airport Commission
Check for upcoming meetings, agendas, and how to participate on the City's meeting webpage: https://cityofpetaluma.org/meetings/