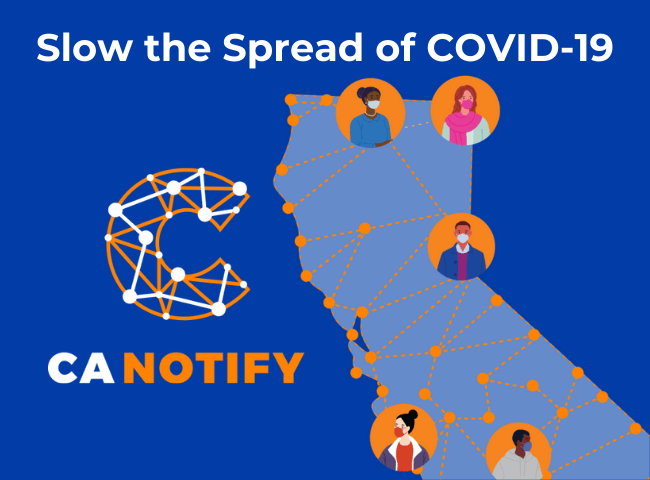 Good Evening, Petaluma –
The evenings are getting shorter as summer winds down and we transition to fall. September is National Preparedness Month and a great time to get your family's disaster plan in order. Check out cityofpetaluma.org/emergencyprep for checklists, strategies, and other important disaster prep information.
In tonight's email, we'll cover COVID-19 updates from the State and County, important information on the drought, our strategy for engaging our Latinx community, and other news from around town.
Please enjoy, share with friends, and have a lovely evening. We'll see you back in your inbox next Wednesday!
COVID-19 UPDATE
Please take a moment to check out these important COVID-19 resources and updates from the County of Sonoma and State of California:
County Issues New Guidance for Youth Sports
Last week, Sonoma County Health Officer Dr. Sundari Mase issued new guidance for youth sports that includes a requirement to wear masks indoors for all participants, coaches, personnel, and spectators, regardless of vaccination status. Masks also are required for both competition and practice, during physical education, conditioning/weightlifting, and other indoor activities. The full guidance includes a range of recommendations, including for testing, locker rooms and transportation.
CLICK HERE to learn more.
County Requires Vaccination for Home Health Workers, Pharmacists
Last Friday, Sonoma County Health Officer Dr. Sundari Mase issued a Health Order that requires home health care workers and pharmacists show proof of COVID vaccination or undergo regular testing.
The Health Order applies to all businesses and governmental entities with personnel who are home health care workers or pharmacists. It aligns these workers with other sectors such as education, fire, and law enforcement, which are under similar vaccination or testing Health Orders. The order takes effect Sept. 24.
All of Sonoma County's health orders and guidance can be found HERE.
Find Out if You Were Exposed to COVID-19
CA Notify, brought to you by the State of California, is a free service that allows you to find out if you were exposed to COVID-19. You can also notify others if you test positive, while remaining anonymous. Your personal information is never collected, so you and those around you can stay safe.
Once you activate CA Notify on your smartphone, it does all the work. All you do is keep your Bluetooth on. You will only receive alerts if you were in close contact with someone who tests positive for COVID-19. Your privacy is protected, as your identity is not known, and your specific location is not tracked.
CLICK HERE to learn more.
CDC Launches COVID-19 Resources for People with Intellectual & Developmental Disabilities
The COVID-19 pandemic has created unique challenges for people with intellectual and developmental disabilities (IDD). To address them, the Centers for Disease Control and Prevention (CDC) created a COVID-19 toolkit with communication resources explaining in plain language how people with IDD and caregivers can protect themselves from the virus.
Learn more HERE.
Testing Locations and Information
Looking to take a COVID-19 test? Find testing locations and information from the County of Sonoma HERE.
DROUGHT UPDATE – WHY IS THIS DROUGHT DIFFERENT?
Water supplies continue to decrease as the extreme drought progresses. The City of Petaluma will consider additional water conservation mandates at the next City Council meeting on September 13.
Why is this drought different?
Climate change is compounding the effects and making the impact more extreme. With rising temperatures, we see:
More precipitation falls as rain rather than snow, decreasing snowpack*
Winter snowpack melts faster which can affect water availability throughout the year*
More evaporation from soils and vegetation, causing plant loss and risk of severe wildfires*
Learn more about the drought and how you can save water with us at: cityofpetaluma.org/savewater
*Source: NY Times 2021
CITY FOCUSES ON LATINX ENGAGEMENT
Petaluma is proud to be home to a large Spanish-speaking population. The City of Petaluma is actively working to engage our Latinx community, gain a better understanding of their needs, and identify the most effective ways to communicate.
To this end, we are working with Martin Rivarola, a translator and community organizer with deep roots in Sonoma County, to create a focus group, hold discussion meetings, conduct a survey, and produce a report with recommended strategies. Our focus group includes 9 participants, 7 of which are from Mexico and 2 from South America, all from a variety of roles and educational levels, and with varied time spent in the US.
We will be presenting Martin's report and recommendations to City Council on September 13. You can find details on how to attend at cityofpetaluma.org/meetings.
CLICK HERE to view the report and recommended engagement strategies.
PERMIT PROCESSING UNAVAILABLE THIS WEEK – ONLINE PERMITTING LAUNCHES SEPT 13!
The City of Petaluma is launching a new, all-digital permits and planning system on September 13, 2021! No permits will be processed September 8-12 while we switch systems.
This change has been in the works for almost two years, and we are excited about the way it will help us deliver better service to the community.
The transition to the new system will require us to shut down our permitting functions temporarily and may cause some processing delays. Please note the following and plan your permit and inspection activities accordingly:
No permits will be processed September 8-12 while we switch systems.
Until the new system is fully up, inspections for currently open Building permits will continue to be scheduled by calling 707-778-4479 or via email (

[email protected]

).
Public access to the new system starts September 13, 2021.
The heart of this new system will be our Permits & Planning Hub, accessible via the City's website (cityofpetaluma.org/permits).
SHARE YOUR VISION FOR PETALUMA
What are the top issues and opportunities facing Petaluma? Where should we plan for change? If a genie gave you three wishes for Petaluma, what would they be? What values and principles should drive plans for Petaluma's future?
Building on previous community surveys and workshops, the visioning workshop is your chance to inform and confirm the direction of the updated General Plan, Petaluma's roadmap for growth for the next 20 years. After a brief overview of the General Plan update, share your input through polls, written comments, and small group discussion.
WHEN: September 29th, 2021, 6:30pm
WHERE: Zoom
CLICK HERE for more information.
Simultaneous Spanish interpretation will be available. More information about the General Plan update is available at planpetaluma.org.
CLIMATE ACTION UPDATE
Wildfire concerns? Join the Climate Action Commission this Thursday, September 9, at 6:30pm (CLICK HERE for agenda and instructions to participate) for a short presentation with practical solutions and Q&A on home wildfire safety by national expert Dr. Steven Quarles, who helped write the state's wildland-urban interface (WUI) standards.
Petaluma rocks the Cool City Challenge! Our application to the Empowerment Institute was submitted yesterday with 29 Community Partner organizations, 264 Cool Block leaders, and an impressive description of the Cool City team's "moonshot" strategies to halt and roll back climate-changing emissions. Three cities will be awarded $1M each on October 15 to staff a citywide, multi-year, climate action initiative. Keep your fingers and toes crossed! Thanks to the literally hundreds of local residents who stepped up to lend their support to this challenge!
MARK YOUR CALENDARS! DRIVE-IN MOVIE NEXT WEEKEND
Did you know that tickets are still available to watch "The Goonies" next Friday, September 17th at the Sonoma-Marin Fairgrounds?
CLICK HERE for more information and to purchase your tickets.
WE'RE HIRING
The City of Petaluma is looking for talented people to join our team! Please click the links below for more information about our open positions. CLICK HERE for a full list of career opportunities.
Part Time Emergency Medical Technician
Police Officer (Current Academy Attendees & Graduates)
Senior Transit Planner/Grants Management
UPCOMING MEETINGS
The City of Petaluma is hard at work for our community. Please check out our upcoming meetings and click on the links below for more information:
September 9, 8:30am – Senior Advisory Committee
September 9, 4pm – Transit Advisory Committee
September 9, 6:30pm – Climate Action Commission
September 13, 6:30pm – Meeting of the Petaluma City Council and Petaluma Community Development Successor Agency
September 14, 4pm – Historic and Cultural Preservation Committee
September 14, 6:30pm – Youth Commission
September 14, 7pm – Youth Commission
September 15, 3:30pm – Tree Advisory Committee
September 15, 5pm – Airport Projects Subcommittee
September 15, 7pm – Recreation, Music and Parks Commission
September 16, 4pm – Airport Operations / Master Plan Subcommittee
Check for upcoming meetings, agendas, and how to participate on the City's meeting webpage: https://cityofpetaluma.org/meetings/.