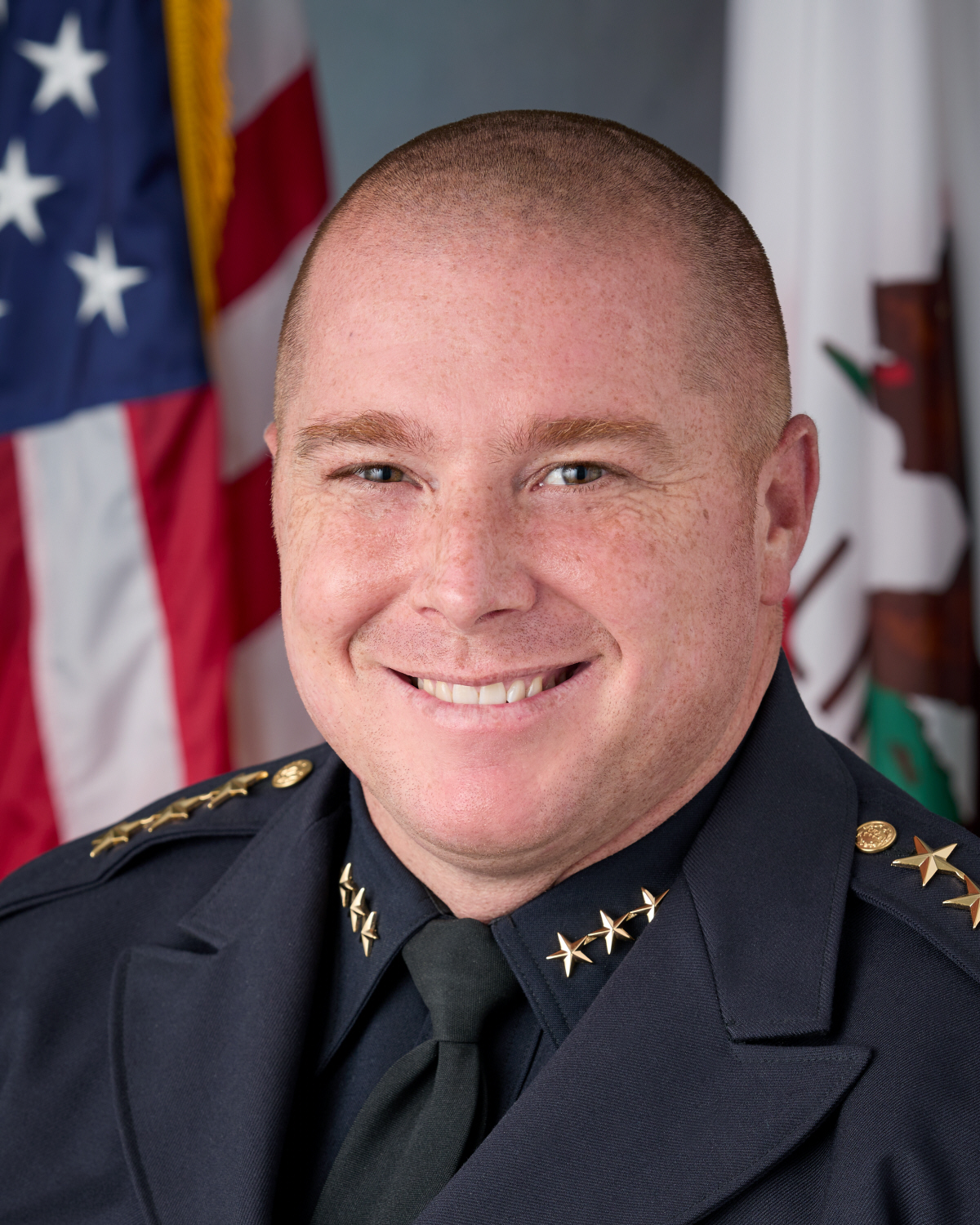 Email
Phone
Position
Deputy Chief of Police
Brian Miller
Deputy Chief Brian Miller began his career in 2005 and has served as Patrol Officer, Gang Enforcement Officer, Field Training Officer, Crisis Negotiator, Detective, and is bilingual in Spanish.
In 2014 he promoted to Sergeant where he supervised patrol teams, our Field Training Program, and Gang Enforcement Team. In 2017, he promoted to Lieutenant, taking on new roles and responsibilities. In his time as a Lieutenant, he served as our Negotiations Commander and SWAT Tactical Commander, a Patrol Watch Commander and managed many of our specialized units including, our Field Training Program, K-9 team, as well as the Special Service Division, which includes our Investigations and Traffic Teams. He additionally managed our Social Media Team, Technology projects and served as a management representative for the Sonoma County Law Enforcement Consortium.  Deputy Chief Miller promoted to his current position in 2020.
Deputy Chief Miller has a Bachelor's degree in History and a Minor in International Relations from Cal Poly San Luis Obispo and Master's degree in Homeland Security and Counter-Terrorism Studies from American Military University.  He also received a Criminal Justice Education certificate from the University of Virginia.  Deputy Chief Miller has received his POST Advanced, Supervisory, and Management Certificates.  Deputy Chief Miller is also a graduate of the Leadership Petaluma program.
In 2020, Deputy Chief Miller graduated from 279th session of the FBI National Academy along with two hundred and fifty-five other Law Enforcement Officers.  The 279th session of the National Academy consisted of men and women from 49 states and the District of Columbia. The class included members of law enforcement agencies from 32 countries, five military organizations, and eight federal civilian organizations.
In 2023, Deputy Chief Miller graduated from Law Enforcement Command College Class 70.  The Law Enforcement Command College is a 14-month program designed to prepare law enforcement leaders of today for the challenges of the future.
Deputy Chief Miller is a member of the Petaluma Elks Lodge #901, California Police Chiefs Association (CPCA), International Association of Chiefs of Police (IACP), FBI National Academy Associates (FBINAA), National Association for the Advancement of Colored People (NAACP), California Association of Hostage Negotiators (CAHN), California Narcotics Officer Association (CNOA), California Police Officers Association (CPOA).  Deputy Chief Miller is also an adjunct faculty instructor at the Santa Rosa Junior College Public Safety Training Center.  Deputy Chief Miller currently serves on the California Police Chiefs Association Board of Directors as the Northern California Associate Member Representative.
Deputy Chief received the Petaluma Police Officer of the Year Award from the Petaluma VFW Post 1929 in 2010 and he received the Sonoma County Law Enforcement Officer of the Year Award in 2013 sponsored by the Exchange Club and selected by the Sonoma County Law Enforcement Chiefs Association.  Deputy Chief Miller is the recipient of our Distinguished Service Medal, Medal of Valor, Medal of Bravery and proudly shares our Meritorious Unit Citation.