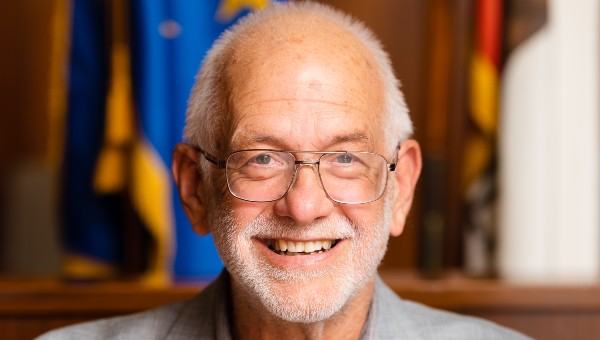 Email
Phone
Position
City Council Member; Youth Commission; Transit Advisory Committee
Dennis Pocekay, MD, MPH
Dennis Pocekay, MD, MPH, grew up in Richmond, California, and worked in my family's neighborhood grocery store until leaving for college. I received an engineering degree from CalTech, and attended medical school at Creighton University. He and his wife, Dr. Donna Norquist, moved to Sonoma County to begin medical careers with Kaiser Permanente in 1982. They moved to Petaluma in 1991.
During his 27 years with Kaiser in the North Bay, he practiced General Internal Medicine and Occupational & Environmental Medicine. During my last 15 years of practice, he served as Chief of the Department of Occupational Medicine, and also as Physician Lead for Northern California Occupational Health and Safety Services. His favorite leisure activities during his working years were coaching his daughter's elementary school soccer and basketball teams, and hitting fly balls to his outfielder son.
Since his retirement from Kaiser, he has taught science and math as a substitute at Casa Grande High School, taught public health and medical students at UC Davis, and been increasingly active in volunteer work directed at the social determinants of health. He has served on the Steering Committee of the North Bay Rapid Response Network, and on the boards of Mentor Me and Petaluma People Services Center.
He has also served Petaluma on the City Youth Commission, on the County Stakeholders Advisory Group for Climate Action 2020, and on the Climate Action Commission Ad Hoc Committee on Equity and Climate Justice. He was elected to the Petaluma City Council in 2020.