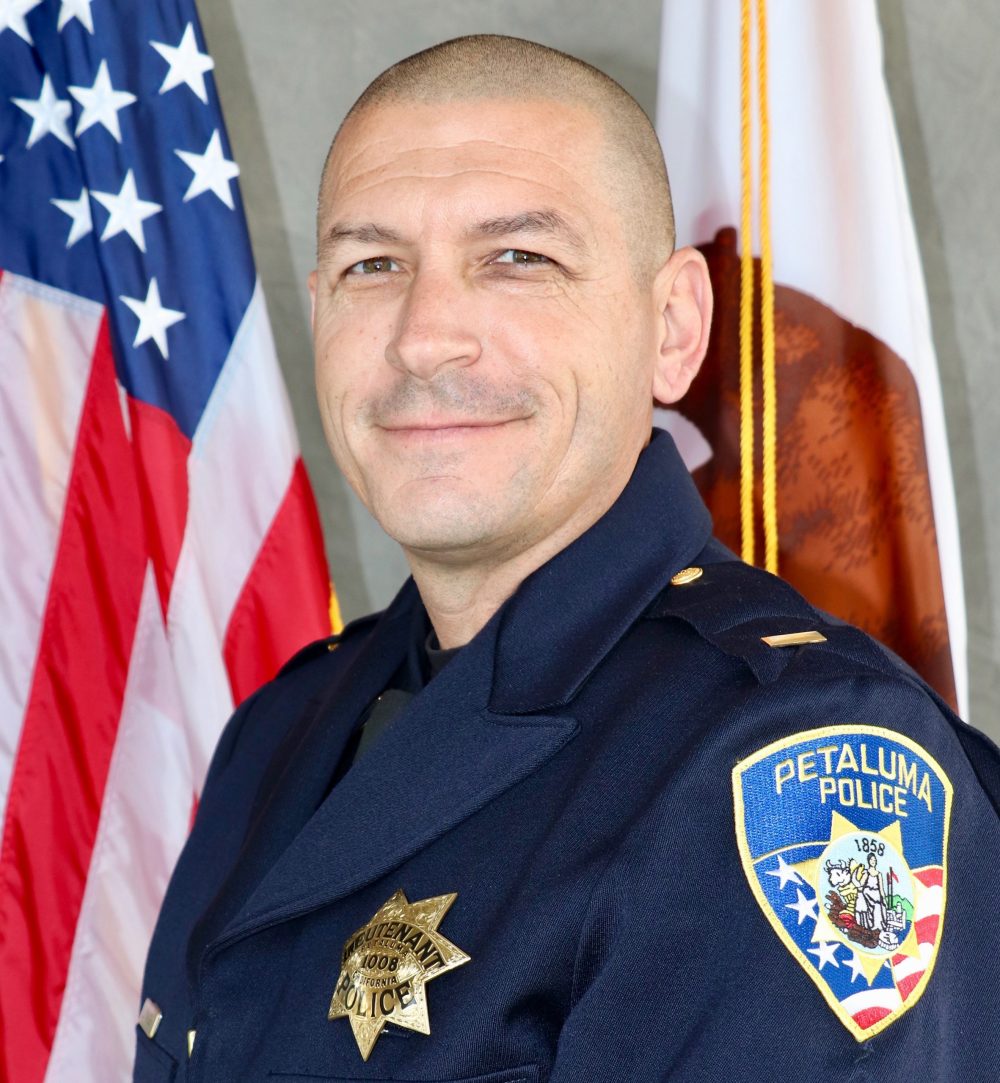 Email
Phone
Position
Lieutenant- Field Services Division
Jeremy Walsh
Lieutenant Jeremy Walsh, who is a United States Army Veteran, began his law enforcement career in 2001 serving as a Correctional Officer at the Sonoma County Sheriff's Department. As a Petaluma Native, Lieutenant Walsh knew his desire to protect his community would be better served working with the Petaluma Police Department. In June of 2002, Lieutenant Walsh joined the Petaluma Police Department and over the last 18 years, he has served in several leadership roles. Lieutenant Walsh has been a Patrol Sergeant, Traffic Sergeant, SWAT Officer and SWAT Sergeant, Field Training Officer, Auto Theft Task Force Detective, Gang Enforcement Officer and Range Master. As a result of his professionalism and commitment to public safety, as a Patrol Officer, Lieutenant Walsh received the California Highway Patrol Vehicle Theft Investigation Excellence Award in 2006 and 2007 and was named the 2014 Officer of the Year.
In 2017, Lieutenant Walsh graduated from the United States Coast Guard Chief Petty Officer Academy, Class R45. The Chief Petty Officer Academy is the premier senior enlisted educational and leadership experience for members of the United States Armed Forces and International service members. Lieutenant Walsh was allowed to attend the academy as a Sergeant with the Petaluma Police Department. Lieutenant Walsh is also a graduate of the Sherman Block Supervisory Leadership Institute Class 431. The 9 month long program is the premier leadership development course for California Law Enforcement and classes are made up of Law Enforcement Professionals from all over the state.
Recognizing the importance of seeking a higher education, in 2019, Lieutenant Walsh graduated Summa Cum Laude with a Bachelor's degree in Criminal Justice from California Coast University and has earned accreditations as a POST certified instructor in numerous subject matters.
Lieutenant Walsh proudly served our country on active duty in the United States Army from 1997 to 2001 and was recalled back to duty in 2004. Lieutenant Walsh served an additional 14 months in the Army Reserves with a Port Security Company station at Mare Island.
Lieutenant Walsh is currently assigned to the Field Services Division overseeing our Investigations, Traffic, and Community Impact Reponse Teams.