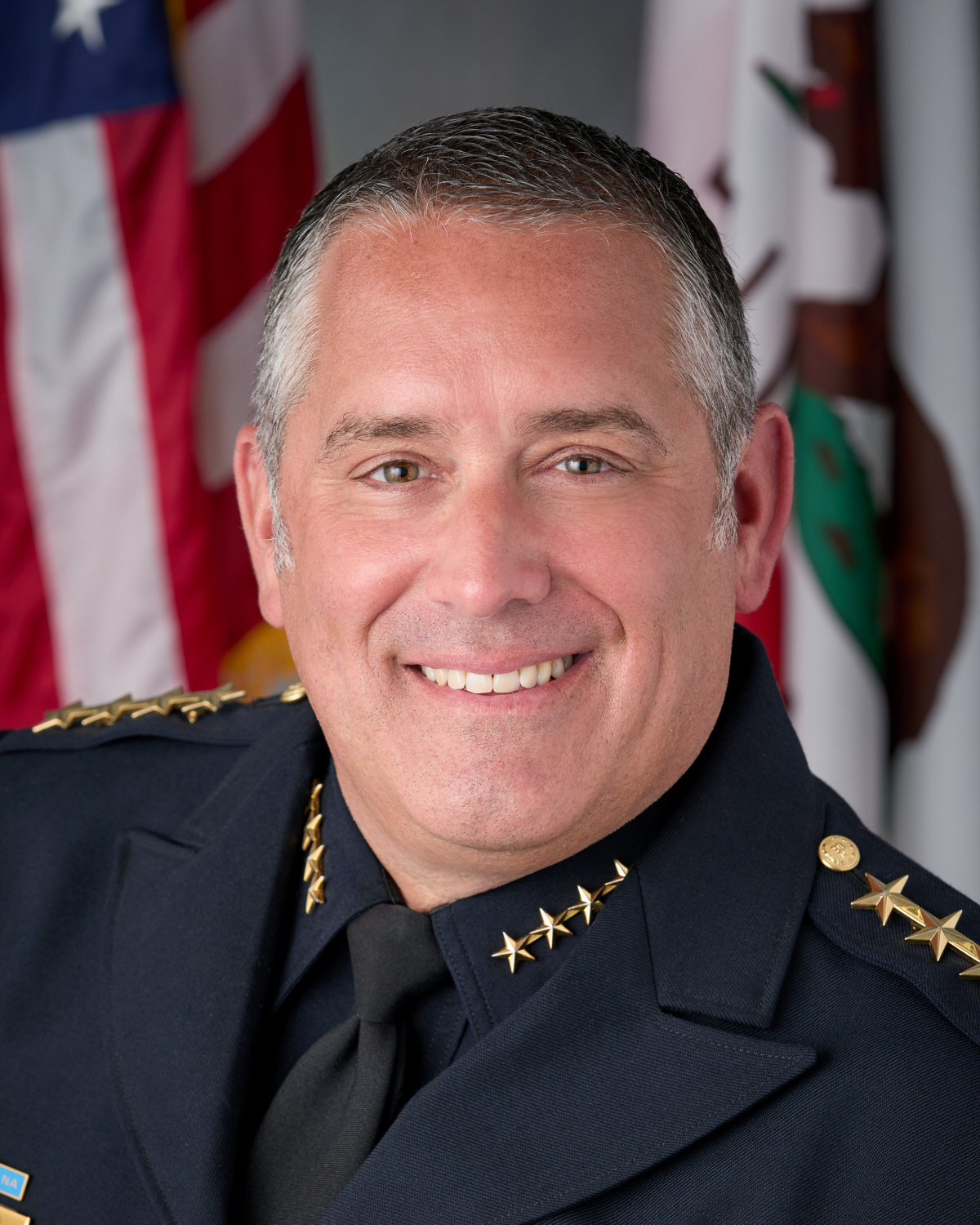 Email
Phone
Position
Police Chief
Ken Savano
Police Chief Savano began his career with the Petaluma Police Department on August 15, 1994. Very early in his career he was recognized as a law enforcement leader. As an officer with only two years on, he was selected to coordinate and implement the Department's first full time Traffic Safety Program that became one of the highest acclaimed law enforcement programs in the county.
Police Chief Savano's dedication and commitment to public safety and his personal character earned him recognition as Officer of the Year in 1998. In 1999, he was selected to join the Motorcycle Team and  selected to join Crisis Response Unit.
Police Chief Savano was promoted to Sergeant in 2002 and served as a patrol team supervisor and as the supervisor of the Hostage Negotiations Team (HNT). He  also served as the supervisor of the Police Canine Program.  His commitment to our Department and our community ultimately earned him an assignment as the Motor Sergeant for our Traffic Team. During this assignment he and his team earned many formal commendations and awards from the International Association of Chiefs of Police Law Enforcement Challenge, the California Law Enforcement Challenge, the California Office of Traffic Safety, and Mothers Against Drunk Driving (MADD). Police Chief Savano and his team were responsible for developing the most innovative and effective DUI reduction strategies in the state and across the country. Those enforcement and education strategies reduced fatal and injury alcohol involved collisions county-wide by more than 70%.
In July 2014, he was promoted to Lieutenant and assigned to the Patrol Division where, in addition to his patrol teams, he also managed the Field Training Program and Police Canine Team. He was also selected as a Management Advisory Group (MAG) representative for the Sonoma County Law Enforcement Consortium.
In November 2014, Police Chief Savano was assigned to the Petaluma Policing Division responsible for professional standards, personnel, public relations, technology, social media, department support, school support, volunteers, mental health and homelessness.
In June 2016, in addition to his command of Petaluma Policing, he was asked to assume a leadership role in the Operations Division again as a Patrol Lieutenant and was responsible for the Eastside of Petaluma for District Policing.
In recognition of his many accomplishments, Chief Savano was named Chief of Police in 2017.
Police Chief Savano earned his Bachelor's degree in Business Management from Saint Mary's College in Moraga. He graduated from the Sherman Block Supervisory Leadership Institute in 2005, completed the Peace Officer Standards and Training (POST) Leadership Development course in 2013 and the POST Management Development Course in 2015. He is also a member of the Federal Bureau of Investigation (FBI) Law Enforcement Executive Development Association (LEEDA), California Police Chief's Association (CPCA), International Association of Chief's of Police, California Peace Officers Association (CPOA), National Tactical Officer's Association (NTOA), and the California Association of Hostage Negotiators (CAHN). Chief Savano is a member of CPCA Technology Advisory Committee and a graduate of Leadership Petaluma sponsored by the Petaluma Area Chamber of Commerce.