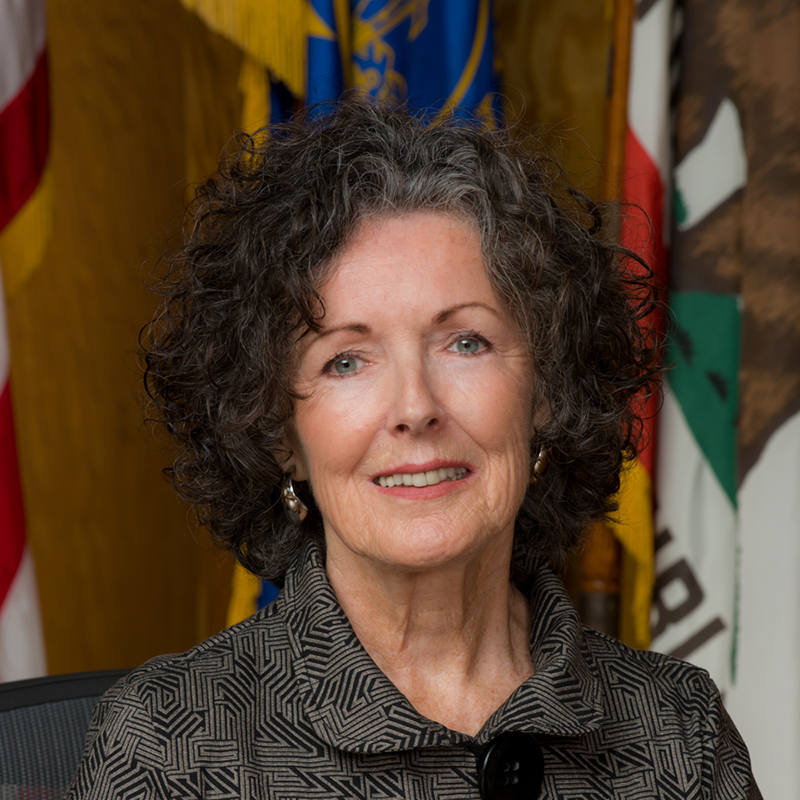 Email
Phone
Position
Mayor
City CouncilGoverning & Advisory BodiesLibrary Commission (Sonoma County)
Teresa Barrett
Teresa Barrett has been an active community member in Petaluma since moving here in 1979 to raise her two sons.
Her community involvement initially focused around gardening and in the schools her sons attended.
In the late 1990s, after training to be a Master Gardener, she was inspired to serve on the Petaluma Tree Advisory Committee.  In 1999 she applied for the Petaluma Planning Commission, where she served on both the Planning Commission and the now dissolved Site Plan and Architectural Review Committee for more than six years.
In 2006 she launched her first campaign for Petaluma City Council with a focus that has continued since then: Listen to our residents. Do what is best for the people and neighborhoods of Petaluma. Keep the long-term impacts of today's decisions in mind at all times.
She served three consecutive terms on the City Council during which time she represented Petaluma and Sonoma County on the Bay Area Air Quality Management District, Local Agency Formation District of Sonoma County, Zone 2A, and Library Advisory Board.
In 2018 she ran for and was elected to the office of Mayor of the City of Petaluma.
In addition to her elected duties, she is a member of and/or active in numerous local, regional and international organizations.