Good Evening, Petaluma –
We hope you had a lovely weekend! We saw many of you wearing your facial coverings while running your essential errands around town this weekend. Thank you! You are doing your part to keep our community safe and we appreciate it greatly. As we move into our second month of Shelter-in-Place, today's update offers ways to stay active at home and in the garden, a call to action for crafters, a message from our Police Chief, and much more. Please enjoy and we'll see you again tomorrow!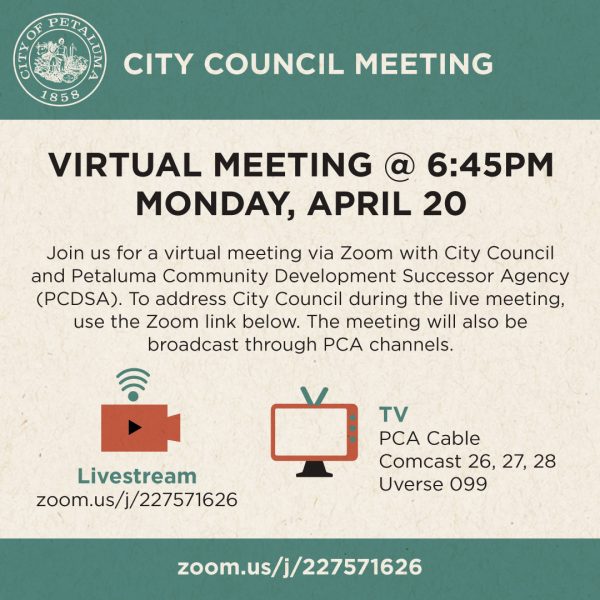 VIRTUAL CITY COUNCIL MEETING TONIGHT!
Attending a City Council meeting is easier than ever with our new virtual format. We hope to see you tonight!
CLICK HERE
to view the agenda for tonight's meeting.
The session begins at 6:45pm. If you'd like to participate or submit comments, please follow the instructions below.
This meeting is being conducted utilizing teleconferencing and electronic means consistent with State of California Executive Order N-29-20 dated March 17, 2020, regarding the COVID-19 pandemic. To view and participate in this meeting, details can be found at
https://cityofpetaluma.org/meetings/
. In accordance with Executive Order N-29-20, the public may only view the meeting online and not in the Council Chamber.
Public Participation/Comment Instructions
Members of the Public may participate and provide public comments to teleconference meetings as follows:
Written public comments may be submitted by email to: [email protected] up to 2 hours prior to the meeting start (April 6, 2020 at 4:45 pm). The Clerk will read public comments at the City Council meeting, not to exceed three minutes (approximately 350 words).
Spoken public comments will be accepted through the teleconference meeting only. To address City Council during the live meeting, please use this link to join the teleconference meeting: https://zoom.us/j/413761820
How to Watch on TV
Petaluma Community Access broadcasts on Comcast and Petaluma's local channels 26, 27, and 28. With AT&T U-Verse, PCA's channels are accessible through channel 099. Local channels are not currently available on Satellite/DISH Networks.
A MESSAGE FROM OUR POLICE CHIEF
On Friday, Petaluma Police Chief Ken Savano shared a message to our community in which he urges all Petalumans to adhere to the new County of Sonoma facial covering Order. He also extends his thanks to the generous people who have been sharing food and treats with the Police Department during this crisis. While the gifts are very much appreciated, Chief Savano asks that those who would like to show support reach out to organizations like Petaluma People Services Center, who can help share these items with those in need.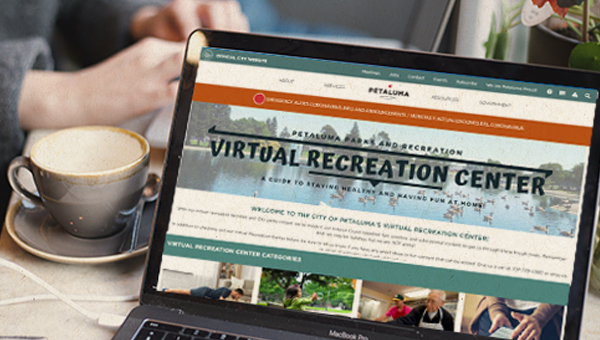 STAY OCCUPIED AND ACTIVE WITH VIRTUAL PARKS & RECREATION
A friendly reminder that our Parks and Recreation Department has launched a Virtual Recreation Center full of activities, ideas, and valuable resources. They also are featuring a webpage dedicated to local Petaluma health and wellness businesses, along with the virtual programming that those businesses continue to offer.
Check out all of the above by visiting: https://cityofpetaluma.org/departments/virtual-recreation-center/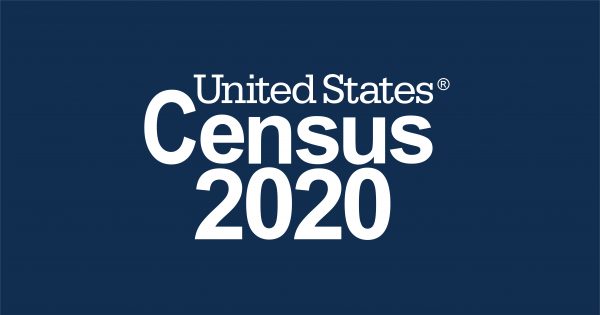 PETALUMA IS LEADING THE CENSUS PACK!
We are pleased to report that, as of April 16, Petaluma is the Sonoma County Census response leader – with a total 62% self response rate! Sebastopol is nipping at our heels with 61.8%, and the Town of Windsor a close third at 59.4%. If you haven't yet, please fill out the 2020 Census – it is quick, easy, and will help us keep our lead over the other cities! #PetalumaProud
Please remember, the census is very important in determining the allocation of billions of dollars in federal funds to local communities for school, roads, and other things we all care about. The data also helps inform government decisions during emergencies like COVID-19.
CLICK HERE to get counted today!
CALLING ALL CRAFTERS!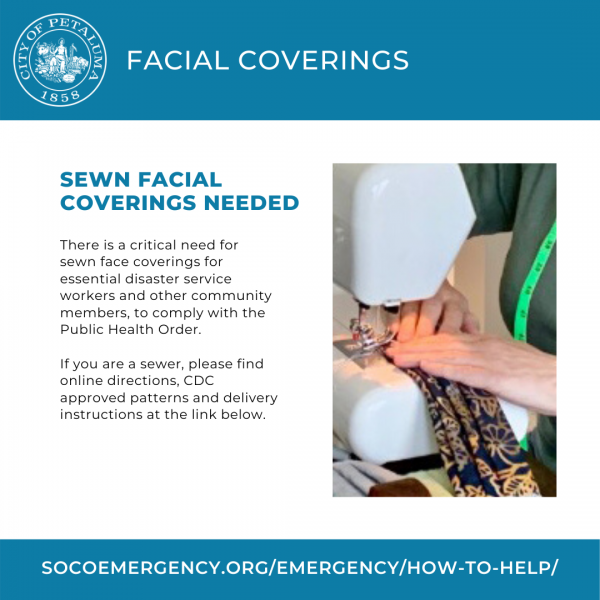 DONATIONS NEEDED
Donations are needed for facial coverings, gloves, face shields, and other protective equipment for healthcare workers. Learn more by watching this informative short video from the County of Sonoma:

COUNTDOWN TO EARTH DAY – FAMILY GARDENING
Earth Day is this week and we are feeling inspired to get out and work in the garden! Gardening is a great way to spend time together as a family. Check out these wonderful gardening tips for children: 
CLICK HERE
GET READY FOR OUR DRIVE-THRU FOOD DRIVE
Our Drive-Thru Food Drive is coming up April 25! If you are able, please take some time this week to gather items to donate to those in need in our community.
This food drive benefits the Redwood Empire Food Bank, which partners with Petaluma non-profits to provide food assistance at 18 distribution sites in our community.
Drive-Thru Food Drive in Petaluma – April 25, 11 a.m. to 4 p.m., Fairgrounds Parking Lot.
LOOKING FOR VOLUNTEER OPPORTUNITIES?
Food Packers are needed Monday – Friday in Santa Rosa, shifts are from 9 am – 12 pm and 1 pm -4 pm. This opportunity is outdoors, so wear layers. Pack your own water and lunch/snacks. Social distancing practices will be in place.
CLICK HERE
to sign up at the Center for Volunteer and Nonprofit Leadership website.
Help Get the Word Out
Please share this information – online or by phone, of course – with anyone you know who might need help now or at any time during this crisis. To subscribe, click 
here
.