Good Evening, Petaluma –
We hope you enjoyed the sunshine today!  In today's update we're focusing on a group dear to our hearts here in Petaluma – our local business community. Through the years, these businesses have offered our town much more than goods and services. They play a major role in the Petaluma experience and we are determined to help them through these uncertain times.
Please read on to learn about some of the ways we here at the City are supporting our local businesses, as well as a tip on facial coverings and  microwaves (not a good combo!), composting inspiration in our Countdown to Earth Day, and news on the approval of some exciting City projects!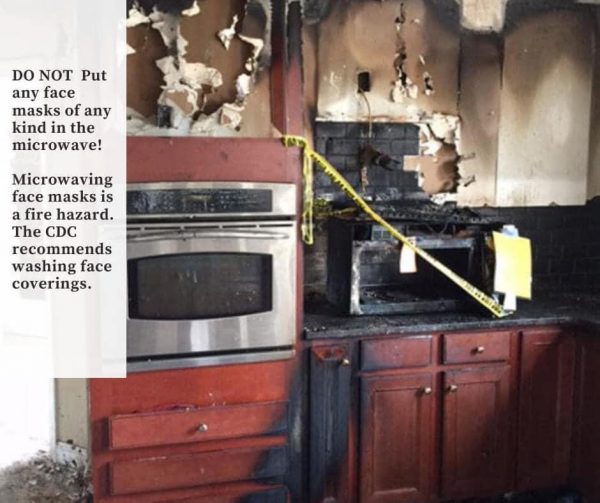 NO FACIAL COVERINGS IN THE MICROWAVE, PLEASE!
As a reminder, some masks and face coverings have metal in them for the nose pieces. NEVER microwave your masks to sanitize, always launder by hand. This picture is not from an incident in Petaluma, but serves as a great reminder of what could happen. Please be safe, Petaluma!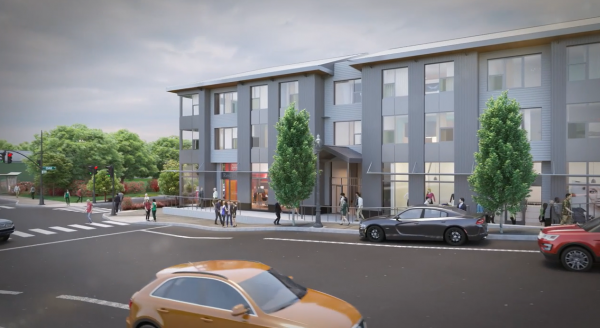 EXCITING NEWS FROM CITY COUNCIL
The Petaluma City Council held a virtual meeting last night and approved two important and exciting projects. First, they approved a project to reconstruct Maria Drive. The project will reconstruct  Maria Drive from Sonoma Mountain Parkway to Rainier Avenue. The work will include new curb ramps, installation of a recycled waterline to be used in the future, paving and restriping..
Secondly, they City Council approved an assessment district that will make the extension of Water Street from Washington to Oak Street possible. The project includes the extension of Oak Street and Water Street North, a new Class I multi-use path along the Petaluma River, and an emergency vehicle access roadway to the vicinity of Washington Street. The Water Street extension will be paid for by the developer of the new North River Apartment complex, a project to build 184 apartments along Petaluma Blvd. As part of the assessment district, property owners will reimburse the original developer for their share of the costs to build the new street extension. Check out this video showing what it will look like: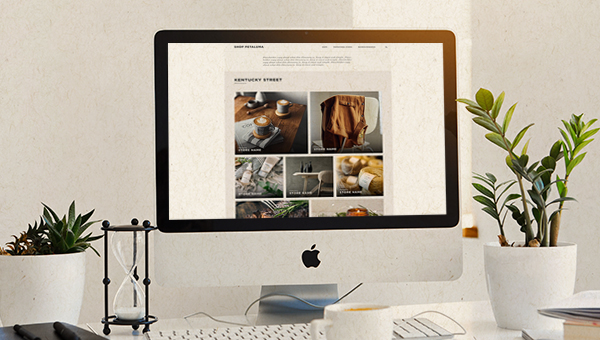 SUPPORTING OUR BUSINESS COMMUNITY
Petaluma businesses are in our hearts and on our minds here at the City as we navigate these unprecedented events. Our local business community is an integral part of what makes our town so special and we are doing everything we can to support them during these uncertain times.
Through the years, these businesses have offered us much more than goods and services. They have employed our children and loved ones. They have supported our schools and charitable organizations. They have helped shape the culture of our town.
Our goal is help our beloved local businesses find ways to ensure a secure future which, in turn, ensures a return to the vibrant landscape of locally owned and operated shops Petaluma is known for.
We are excited to announce a new, virtual Petaluma shopping experience: ShopPetaluma.com! ShopPetaluma.com will function to raise awareness of what Petaluma merchants have to offer during the current closures and beyond. It will also serve as an inspirational and educational hub for business owners. We can't wait to share more with you in the coming days!
CALLING TO CONNECT
Staff from the City's Economic Development, Police, Planning, Building, and Public Works teams have been personally reaching out to our local businesses to provide support and connecting them to resources to help them through the COVID-19 crisis. So far, we have reached out to more than 600 Petaluma businesses and are fielding inquiries from dozens more each day. We've talked to auto repair shops and hair salons, architectural firms and general contractors, restaurants and retail stores, and manufacturers of everything from artisan cheese to PPEs. The common thread: everyone is committed to getting through this crisis together. If you know a business owner who needs help, have them send an email to our Economic Development staff at:[email protected]
SHARE THE STORY OF YOUR BUSINESS!
Is your business getting creative adapting to the Shelter-in-Place? We are working with our local business owners to create videos highlighting what you are doing to keep your business thriving during these unusual times. If you would like your business featured, please submit a variety of video clips explaining who you are, what you do, how your business is adapting to Shelter-in-Place, and any other topics you think the community would find interesting. We will then edit the footage into a short video we will share through our Daily Update emails, on our website, and on our social channels.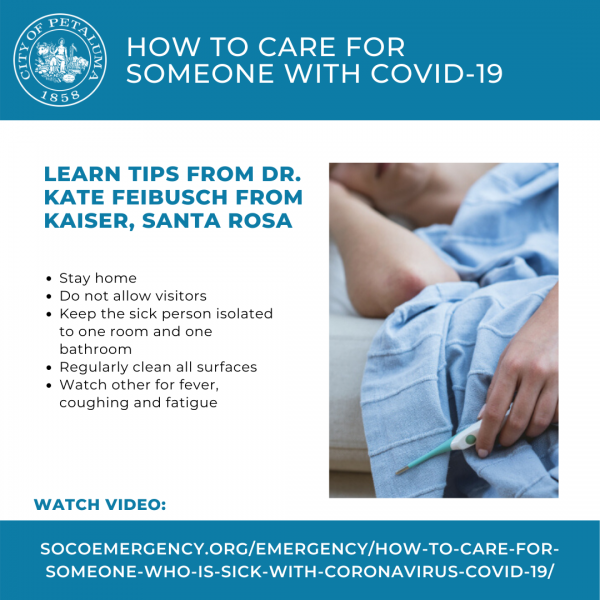 CARING FOR SOMEONE WITH COVID-19
Are you living with someone who has COVID-19? Drs. Kate Feibush and Daniel Ayalay-Ortiz, both with Kaiser in Santa Rosa, provide helpful information on caring for someone in your home who is ill with COVID-19. CLICK HERE to learn more:
HELP PREVENT THE SPREAD
Please remember that face coverings are now required when in public spaces and outdoors if you cannot maintain a six-foot distance at all times. Bandanas, neck gaiters and homemade coverings are fine, if they fit snugly. Save the surgical masks for healthcare providers and first responders!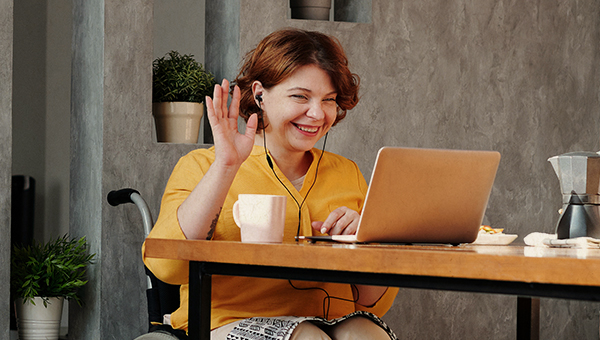 PRACTICE ACTS OF PATIENCE
As we settle into month two of Shelter-in-Place, it's not uncommon to feel anxious, sad, and impatient.This "new normal" is far from what we are used to and there are often difficult emotions that accompany this kind of change. Please remember to take deep breaths and long walks, laugh with an old friend over a phone call, host a virtual cooking class, and, as always, be kind to yourself and others. Your patience and fortitude are truly making a difference as we flatten the curve.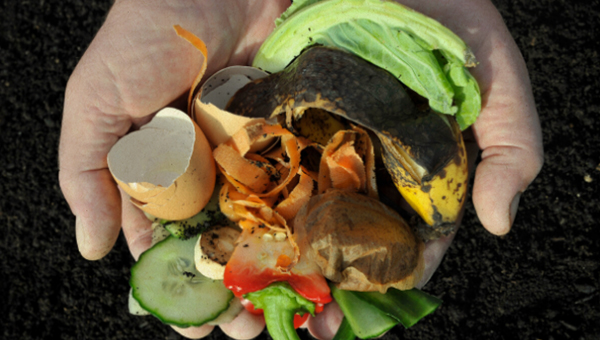 COUNTDOWN TO EARTH DAY – COMPOSTING
Earth Day is tomorrow! One great way to help support the planet is to begin composting at home. Check out these great ways to get started (it's easier than you think!):
CLICK HERE for a video explaining the basics of composting in less than 2 minutes!
CLICK HERE for a video about how easy it is to compost at home
COUNTY TOWN HALL TONIGHT!