Good Evening, Petaluma!
Happy Earth Day. We were grateful to celebrate today with warm sun and a cool breeze. Perfect Petaluma April weather! In honor of Earth Day, today's update includes tips on sustainability, news from our Hazard Mitigation team, and a Petaluma Proud profile featuring a man who understands the importance of farm-to-table foods. We've also included an update from Governor Newsom, some information about facial coverings, the WIC program, and ways to lend a helping hand. Enjoy!
IN CASE YOU MISSED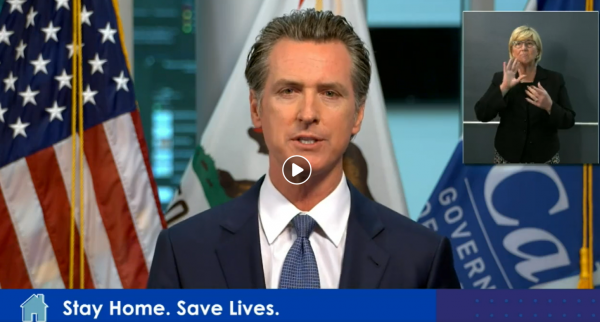 Governor Gavin Newsom gave a live press conference today in which he provided an update on California's response to the COVID-19 outbreak. Click on the video above to watch the recording.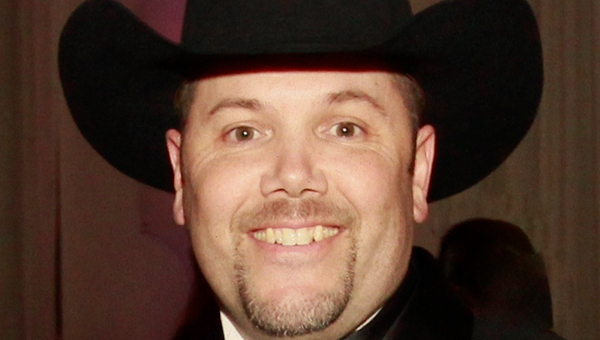 HOUSTON PORTER MAKES PETALUMA PROUD
Houston Porter is a Petaluma-grown journalist whose passion for local farm-to-table is well documented in his Argus-Courier column, On The Tip of My Tongue. Houston manages the Petaluma Foodies Facebook page and has used that platform as a force for good during the COVID-19 crisis. It's a great resource for regular updates about which local food & drink purveyors are open, and the available services each offers. He also encourages readers to be extra generous with orders and tipping during this difficult time.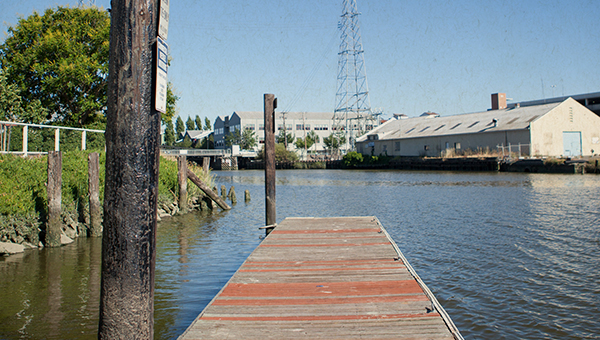 HAZARD MITIGATION PLAN AVAILABLE FOR PUBLIC REVIEW & COMMENT
Would you like to learn more about what the City of Petaluma is doing to minimize the impacts of natural hazards, such as drought, earthquakes, flooding, sea level rise, severe weather, extreme heat, and wildfires. Would you also like to learn how the City will minimize impacts of human-caused hazards, such as hazardous material incidents? A Public Review Draft of the City's Local Hazard Mitigation Plan (LHMP) is now available for public review and comment.
Additionally, on Thursday, April 30th the City will be hosting a virtual public workshop on the Local Hazard Mitigation Plan.
CLICK HERE
for more details on the plan and public workshop.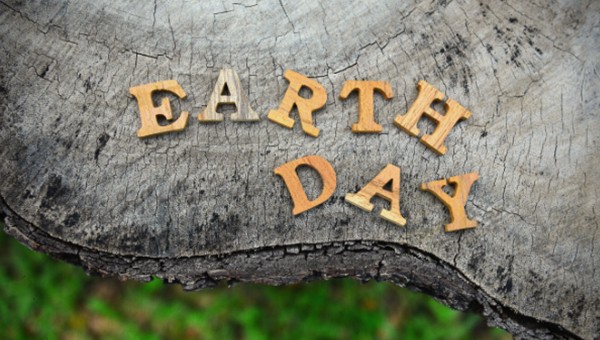 EARTH DAY IS HERE!
Happy Earth Day, Petaluma! Earth Day is a great reminder to take time to appreciate all the planet offers us, and a chance to reflect on how we can best support our environment.
The Petaluma Climate Commission has put together a list of tips on how to incorporate sustainable living during COVID-19. Take a look and try some today!
Reflect on how this experience has shifted your consumption.
Grow a garden in a garden bed, on a balcony, in a window box, or on a windowsill.
Only run your dishwasher when fully loaded to save water.
Hang dry your clothes when the weather is warm.
Support our local farmers market – it's still up and running with social distancing protocols in place!
The Petaluma Parks & Rec Department has also come up with some easy ways to be eco-friendly! Check out their
Facebook
and
Instagram
accounts for 10 ways to go green at home: 
@PetalumaParksandRec
WONDERING WHO SHOULD WEAR FACIAL COVERINGS?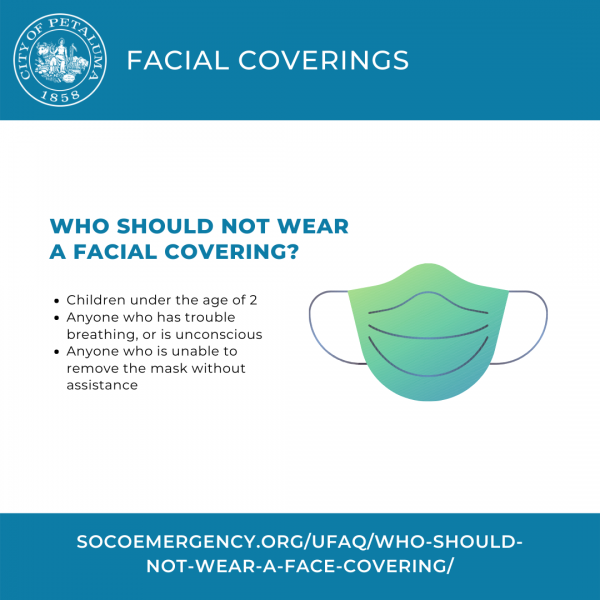 QUESTIONS ABOUT FACIAL COVERINGS IN ESSENTIAL BUSINESSES?
Are business owners required to prevent anyone without the proper facial covering to go into their place of business? 
CLICK HERE
for the answer from the County of Sonoma.
SONOMA COUNTY LAUNCHES NEW MENTAL HEALTH WARM LINE
Beginning on Thursday April 23, a local warm line will be available to support community experiencing emotional stress and anxiety during the COVID-19 pandemic. The warm line is available to any County resident experiencing emotional side effect s of the pandemic and/or the shelter in place order or knows somebody who is.
Local behavioral health professionals will answer calls seven days a week to talk with callers to provide support, guidance, education, and referrals.
People can call at 707.565.2652. This free and private warm line is available seven days a week from 10 a.m. to 7 p.m. Service in Spanish is also available as well as telephone interpretation for other languages.
LOOKING TO LEND A HAND?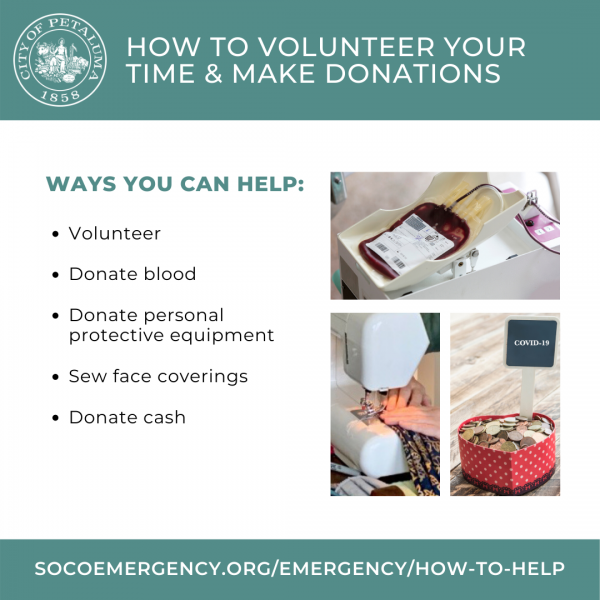 SPECIAL SUPPLEMENTAL NUTRITION PROGRAM FOR WOMEN, INFANTS, AND CHILDREN (WIC) UPDATE
Under the Governor's order, the Special Supplemental Nutrition Program for Women, Infants, and Children (WIC) is considered an "essential service."
The WIC Program aims to safeguard the health of low-income women, infants, and children up to age 5 who are at nutrition risk by providing nutritious foods to supplement diets, information on healthy eating, and referrals to health care.
All WIC appointments are being done over the phone. You'll get the same caring services and WIC foods, and you don't have to leave home. Questions? Please call: 707-565-6590