Happy Friday, Petaluma!
Heading into the weekend, we pause for a moment to recognize our beloved Butter & Egg Days parade would have taken place tomorrow. We love the spirit of community and the #PetalumaProud feelings our parade brings each year.
The good news? There are plenty of ways to stir up that same community spirit and all the feel-good energy that goes along with being part of our spectacular town – especially during this health crisis.
As we always say, one thing that sets Petaluma apart from other cities is the amazing way we care. We are so proud of how our community has come together to support each other through this unusual time. Today's update offers a variety of ways you can become involved and lend a hand to those in need. Giving back always gives us the sense of community and #PetalumaProud we love so much. Find an option that sounds good and give it a try!
Have a great weekend and we will see you back here Monday.
IN CASE YOU MISSED IT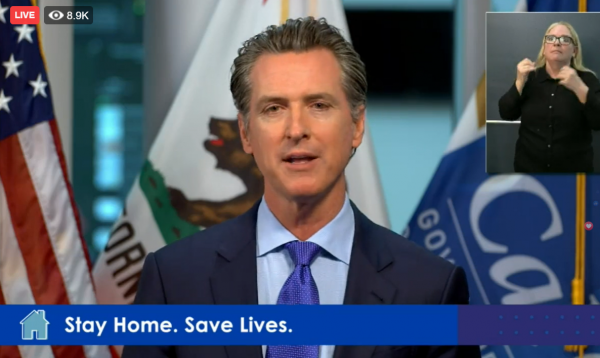 Today, Governor Gavin Newsom gave a live update regarding California's response to COVID-19. Click on the video above to watch the recording.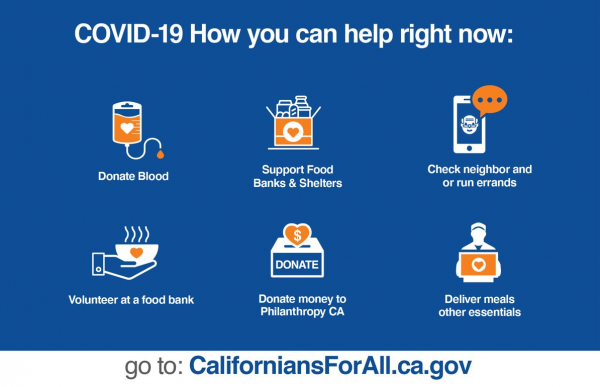 CALLING ALL SEWISTS!
If you sew, the County of Sonoma needs your help! Sewn face coverings are needed for disaster service workers across the county. If you have time, material, and a sewing machine, please follow these instructions for making and donating face coverings: socoemergency.org/emergency/how-to-help/
Completed face coverings can be dropped off at the Salvation Army, 93 Stony Point Road Santa Rosa, CA 95401. Monday-Friday 9:00-3:00 pm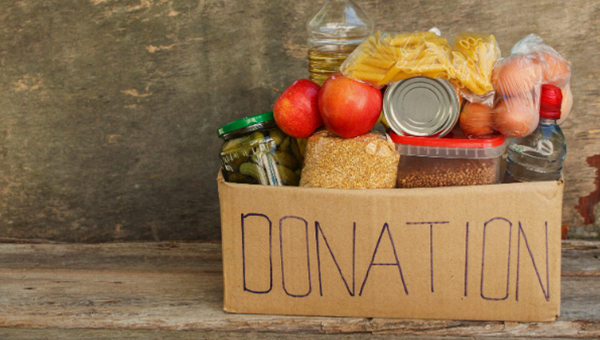 DRIVE-THRU FOOD DRIVE TOMORROW!
Our Drive-Thru Food Drive is tomorrow, April 25! If you are able, please gather items to donate to those in need in our community. You can also donate online at https://bit.ly/city-of-petaluma. This food drive benefits the Redwood Empire Food Bank, which partners with Petaluma non-profits to provide food assistance at 18 distribution sites in our community.
Drive-Thru Food Drive in Petaluma – April 25, 11 a.m. to 4 p.m., Fairgrounds Parking Lot.
#CALIFORNIANSFORALL VOLUNTEER OPPORTUNITIES
California Volunteers launched the #CaliforniansForAll service initiative to connect Californians with safe volunteer opportunities and encourage those unable to physically volunteer to think creatively about ways to make a difference in their communities.
CLICK HERE to learn more.
MORE WAYS TO VOLUNTEER
Please check out the following links for more fantastic volunteer opportunities: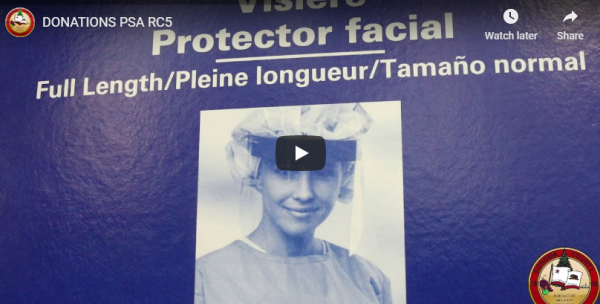 GREAT WAYS TO DONATE
According to the County of Sonoma, donations are still needed for masks, gloves, face shields, and other protective equipment for healthcare workers. For more information, please watch the short video above.
Giving blood is another wonderful way to give back – and, according to the Red Cross, it is still safe to do so! Donating blood products is essential to community health and the need for blood products is constant. The Red Cross follows the highest standards of safety and infection control, and volunteer donors are the only source of blood for those in need.
CLICK HERE to learn more about donating blood through the Red Cross.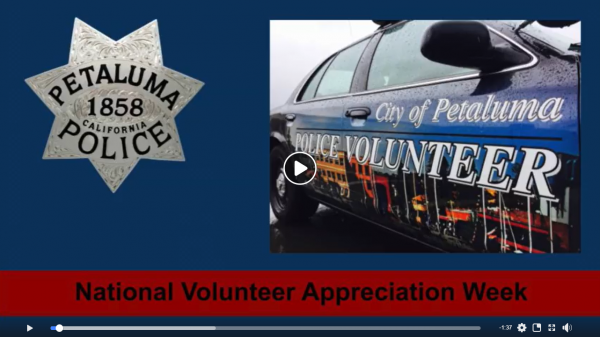 CELEBRATING VOLUNTEERS
This week, we join the Petaluma Police Department (PPD) in celebrating Volunteer Appreciation Week. During this time, the PPD honors dedicated team of VIPS-"Volunteers in Policing." The men and women of this robust volunteer program include Chaplains, Interns and community volunteers ranging from 14-year–old local high school students to 87-year-old seniors. These amazing individuals donate over 6500 hours of service annually, making our city safer and increasing the quality of life for our community.
Whether it is making a contribution to help at a DUI check point, or support educational outreach on Human Trafficking, these volunteers bring a level stewardship to the public that truly embodies the Petaluma Policing mission to serve the community with inclusion, respect and collaboration. The City and the PPD wish to thank these volunteers and express our gratitude for their investment in our community.
Please take a moment to watch a message from Police Chief Ken Savano in the video above.
For information on how to become a police volunteer, please visit: https://cityofpetaluma.org/police-volunteer-program/
ATTENTION BUSINESS OWNERS
Additional disaster recovery loans and grants have become available for businesses. Check with your bank or with the Small Business Development Center for more information: https://www.napasonomasbdc.org/
COUNTY TOWN HALL RECORDING NOW AVAILABLE