Good Evening, Petaluma –
We hope you were able to enjoy some of the beautiful weather this weekend. In today's update, we're sharing amazing results from our first-ever Drive-Thru Food Drive, tips for helping teens Shelter-in-Place, new support for businesses and the self-employed, stories from Petaluma Gap winemakers, and more. Please enjoy and have a lovely evening!
The food drive is happening now! 🥒🍅🥦🥕🍊🧀🥬🍓Redwood Empire Food Bank & Petalumans feeding those in need!https://cityofpetaluma.org/fooddrive

Posted by The City of Petaluma on Saturday, April 25, 2020
OUR FIRST DRIVE-THRU FOOD DRIVE WAS A SUCCESS!
The City-sponsored drive-thru food drive and virtual fundraiser for Redwood Empire Food Bank—held Saturday, April 25—was a tremendous success. We collected $8,000 lbs of non-perishable food—far more than the food drives being held in other cities! And, we raised more than $10,000 (money donated at the event and virtual fundraiser)!
We want to thank everyone who contributed during this event, with a special shout out to the Sonoma-Marin Fair, who let us use their parking lot, as well as volunteers from Petaluma People Services Center, who directed traffic and literally did the heavy lifting during the event.
As they handed us bags and boxes of food on Saturday, many community members asked if we were planning another event. The answer is yes! Stay tuned to the City's Facebook page and these updates as we finalize details.
Check out some of the action from Saturday in the video above!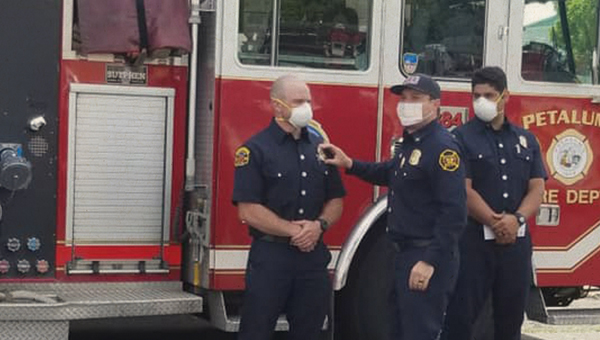 WELCOME, NEW FIREFIGHTERS: A MESSAGE FROM THE FIRE DEPARTMENT
Over the weekend, the Petaluma Fire Department held a social distancing badge pinning for our 4 new lateral firefighters. This wasn't a typical badge pinning and we look forward to the day we can celebrate this occasion with their families.
A badge pinning in the fire service is a big deal and deserves recognition, even in these unconventional times. These firefighters went through an intensive 6-day academy, shortened down from two weeks, to ensure they are ready to serve our community. They begin their new assigned shifts this week and we would like to welcome Travis Silva, Juan Macias-Ortiz, Heath Jones and Kevin Shepard to Petaluma! We are #PetalumaProud to have you join our City of Petaluma family!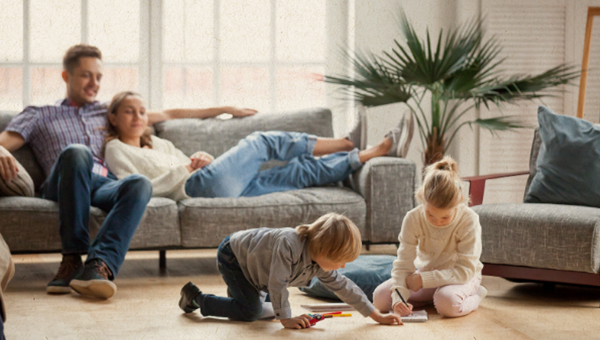 POLL SHOWS SUPPORT FOR SHELTER-IN-PLACE
A poll conducted by the California Health Care Foundation shows strong support for California's "stay at home" order. Among those polled, 75% want the order to continue as long as it's needed, according to a California Health Care Foundation/Ipsos survey.
Only 11% wanted to stop the stay-at-home order, while 13% had no opinion. Among low-income residents, support was even stronger: 78% support the stay-at-home order and only 3% oppose it. The poll involved more than 1,000 interviews between April 17 and April 22 and had a margin of error of plus or minus 3.1 percentage points.
CLICK HERE to learn more.
COVID-19 AND THE YOUNG
The County of Sonoma recently shared some data that might come as a surprise: Across the US, 20% of all coronavirus hospitalizations have been young people between 20-44 years old. This reinforces the importance of staying home and practicing social distancing to stop the spread.WATCH THIS VIDEO for some inspiration for the younger generation.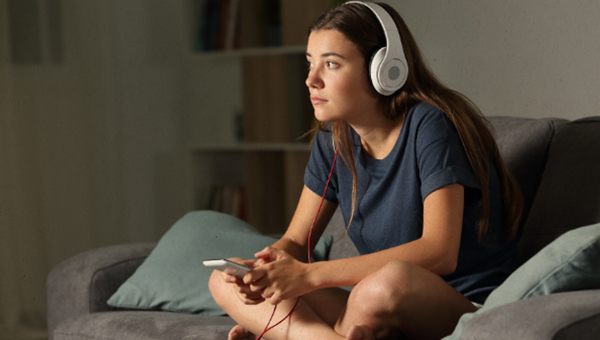 HELPING TEENS SHELTER-IN-PLACE
We've heard a lot lately about the effects of the Shelter-in-Place Order on young children, parents, and the elderly – but what about teens?  Teenagers and young adults are generally more attuned to social status, which can make social distancing and isolation more challenging.
While there are plenty of ways for teens to stay connected with friends, this can be a great time to empower them to explore topics they find interesting. Does your teen like make-up? Why not check out a new YouTube tutorial and recreate the look a few times a week? Is your child into computers? This could be a great time for an online coding course (there are many free options available!).
UC Berkeley's Greater Good Magazine recently released an article about how to help teens through this unusual time. They list some great strategies for providing motivation by treating teens like young adults, rather than little kids. CLICK HERE to check it out!
PETALUMA GAP GROWERS & WINEMAKERS SHARE THEIR STORIES
Petaluma Gap growers and winemakers are sharing first-hand stories of how Covid-19 is impacting their business. Learn more about their current day-to-day operations and some innovative ways they're adapting in the video above.
Their message to Petaluma: We are resilient and used to facing headwinds but we need your help with this one. Thank you for supporting us during this Shelter-in-Place.
Is your business getting creative to adapt to Shelter-in-Place? We'd love to share your story with the community. For more information, please visit: https://cityofpetaluma.org/submit-your-video/

SUPPORT FOR BUSINESS & THE SELF-EMPLOYED
California is launching a new Pandemic Unemployment Assistance (PUA) program to help unemployed Californians who are business owners, self-employed, independent contractors, have limited work history, and others not usually eligible for regular state UI benefits who are out of business or services are significantly reduced as a direct result of the pandemic. This program is part of the federal CARES Act.
The Employment Development Department (EDD) will be accepting online applications for this program beginning on Tuesday, April 28, 2020.
For more information, please visit the Labor & Workforce website: https://www.labor.ca.gov/pandemic-unemployment-assistance-pua-program/
Additional disaster recovery loans and grants have become available for businesses. Check with your bank or with the Small Business Development Center for more information: https://www.napasonomasbdc.org/
CHANGES TO PARK RULES COMING SOON
The County Health Department is working on changes to the Shelter in Place Order to allow people to move through parks and trails on foot and bike. The goal is to support healthy activities while social distancing. We will provide details as soon as we have them.