Good Evening, Petaluma –
Today's update is full of information we think you will find useful. Read on for news about upcoming changes to the Shelter-in-Place Order, and amendment to park closures, drive-thru testing, a new meal program for seniors and high-risk adults, information on why social distancing matters and ways to stay healthy, updates on unemployment assistance and more. Please enjoy – we look forward to seeing you back here tomorrow!
SHELTER-IN-PLACE UPDATE
Later this week, Sonoma County Health Officer, Dr. Sundari Mase, will issue an extension to the Shelter-in-Place Health Order.
In addition to extending past the current end date of May 3, this new Order is expected to modify restrictions for several industry sectors including construction activity, real estate viewing, nurseries, florists, and landscaping/gardening. All businesses will still need to comply with social distancing and face covering requirements. The California Governor's Shelter-in-Place order does not have an end date and extends until further notice. We will share information as it becomes available. For the most up-to-date information, please visit socoemergency.org.
CHANGES TO PARK CLOSURES
Today, Sonoma County's Public Health Officer announced amended parks closures beginning tomorrow, April 29. Sonoma County residents may walk or bike from home to nearby parks for walking, hiking, jogging, and biking. You must stay 6 feet away from people who are not members of your household and must wear a facial covering when you cannot keep that distance.
CLICK HERE to read the full order.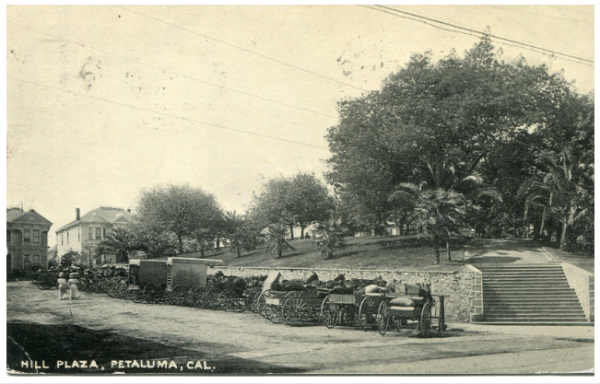 THE HISTORY OF PARKS IN PETALUMA
Have you ever wondered about the stories behind Petaluma's parks? Local historian, Katherine J. Reinhart, put together a great article on the history of some of our City's favorite parks. It is an interesting read that offers a view of what our beloved town was like over 100 years ago – complete with photos! CLICK HERE for the full article.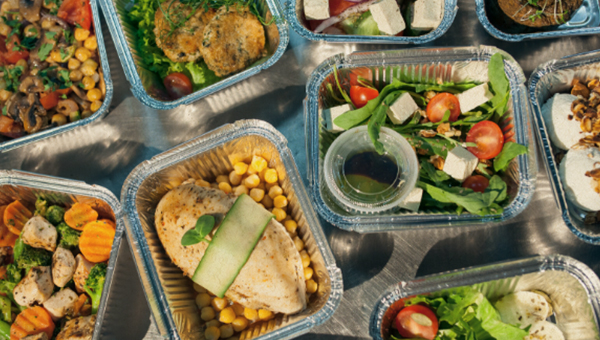 NEW SENIOR MEAL PROGRAM
On Friday April 24, Governor Newsom announced the launch of a first-in-the-nation "Restaurants Deliver: Home Meals for Seniors" partnership with counties, cities, and Tribes. The program has 2 purposes:
To help older and other adults at high risk from COVID-19 to stay home and stay healthy by delivering three nutritious meals a day.
To provide essential economic stimulus to local businesses and workers struggling to stay afloat during the COVID-19 crisis.
We will share more information as it becomes available in the coming days. Please check this website for the most up-to-date details on the program:
https://covid19.ca.gov/restaurants-deliver-home-meals-for-seniors/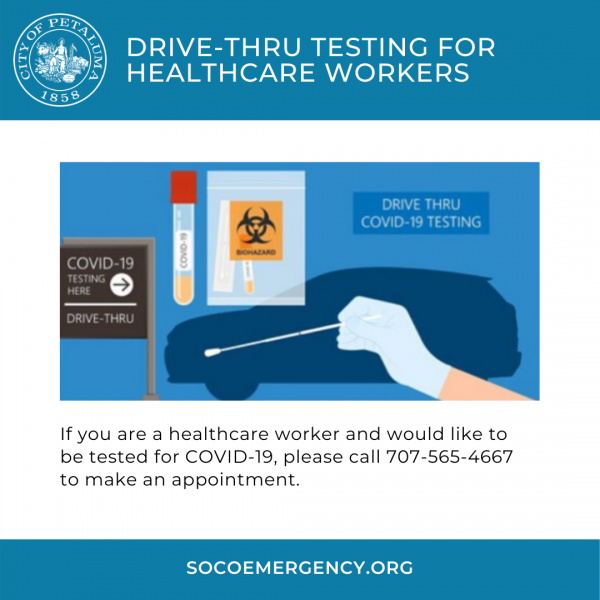 DRIVE-THRU TESTING CONTINUES
A message from the County of Sonoma:
​Sonoma County Public Health began drive-through testing for health care workers, with and without symptoms, last weekend. 240 specimens were collected Saturday and 220 collected on Sunday. Sonoma County's goal is to test 600-800 people per day (across the County, not just PH). UCSF has offered to increase capacity to process tests and will be testing specimens during this testing period. ​Drive thru testing will continue this week for healthcare workers and, soon, the second set of high-risk individuals: first responders. Call 707-565-4667 to make an appointment.
If you have symptoms and are concerned about COVID-19, please contact your primary care provider, who will make the determination if you should be tested for COVID-19. Currently, there are enough tests in the County to test local high-risk cases, and we continue to urge the public to Shelter-in-Place and practice social distancing to remain healthy and ensure we continue to have enough tests for those who need them.
WHY SOCIAL DISTANCING MATTERS
In this video, Dr. Katie O'Rourke, a physician in Sonoma County, explains what social distancing is and why it's effective at flattening the curve. Check it out: https://www.youtube.com/watch?v=EoOxtaZxEy4&feature=youtu.be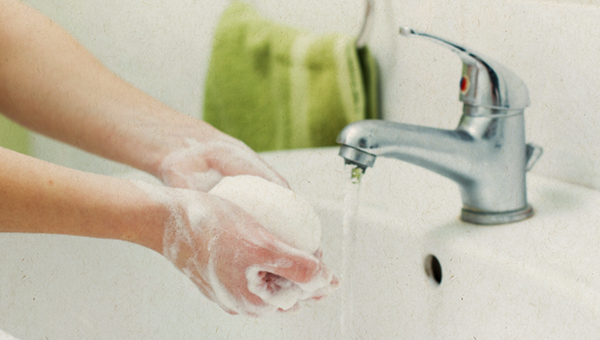 WAYS TO STAY HEALTHY
A new ​Stay Healthy​ resource area on SoCoEmergency.org ​provides updated information about coronavirus prevention and hygiene, symptoms and treatment, and how to access healthcare during this time. It's important to continue to stay healthy by accessing preventative care, either through tele-health resources or through contacting your care providers with questions and concerns.
CLICK HERE to learn more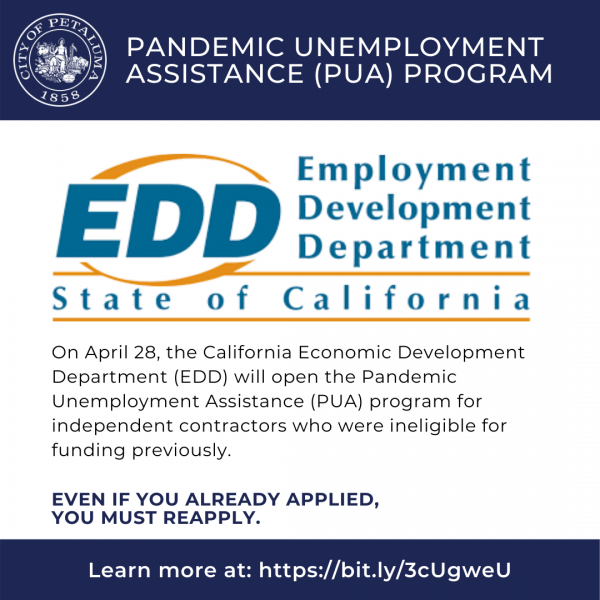 UPDATE ON UNEMPLOYMENT ASSISTANCE
See below for details on the new Pandemic Unemployment Assistance program for independent contractors. Please note, you must RE-APPLY even if you have already submitted an application.
COUNTY TOWN HALL TONIGHT!