Good Evening, Petaluma –
We've made it to the end of April! We know, for many, this month seemed to last more than 30 days. As we continue with our "new normal," we look forward to the opportunity to make our days more active with increased time spent outdoors.
In today's update we're sharing Governor Newsom's press conference from this afternoon, further information about this week's amendment to the County park closures Order, recent enhancements to the CalFresh program, a guide to wildfire preparedness, an update from our Public Works and Utilities department, a new fitness challenge from Parks and Recreation, and more. Phew! It's a long one but a good one!
How are you liking our Daily Update emails? Our goal is to provide information that is useful and relevant for our community. If you have ideas or topics you would like to see covered, please let us know by replying to this email.
Please enjoy and we'll see you tomorrow to kick off May!
IN CASE YOU MISSED IT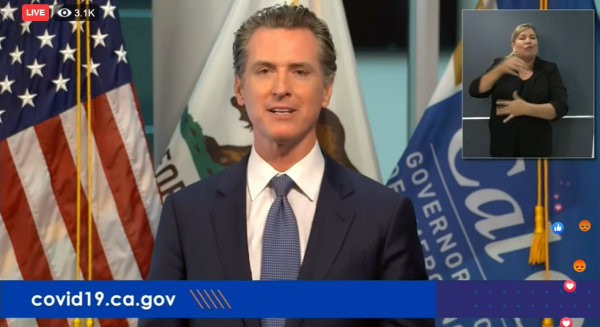 Governor Gavin Newsom gave a live press conference today in which he provided an update on California's response to the COVID-19 outbreak. Click on the video above to watch the recording.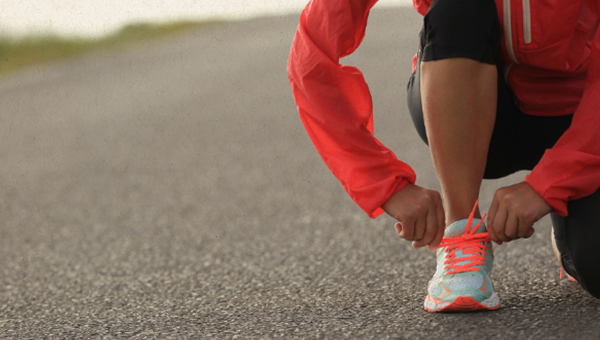 HAVE QUESTIONS ON THE PARKS CLOSURE AMENDMENT?
As we shared yesterday, an amendment to the local parks closure health order was issued to allow local parks throughout Sonoma County to be open in a limited capacity. The County of Sonoma has put together a helpful webpage with frequently asked questions about the amendment.
Please, CLICK HERE to learn more.
A WALKING, JOGGING, OR BIKING? BE SAFE. BE KIND.
A great way to keep moving while sheltering in place is walking, jogging, or biking in your neighborhood.  So long as you are outside and can stay 6 feet away from anyone else near you, you do not need to wear a facial covering. However, do bring a facial covering and put it on when passing others on a sidewalk or trail.   If you are walking your dog, keep him or her close so that they don't get too close to other people or their dogs.  And please, be kind. Exercising in your neighborhood or local park while social distancing is new to all of us.  When passing, be kind and do your part to help maintain physical distance.
CLICK HERE for additional information from the County of Sonoma.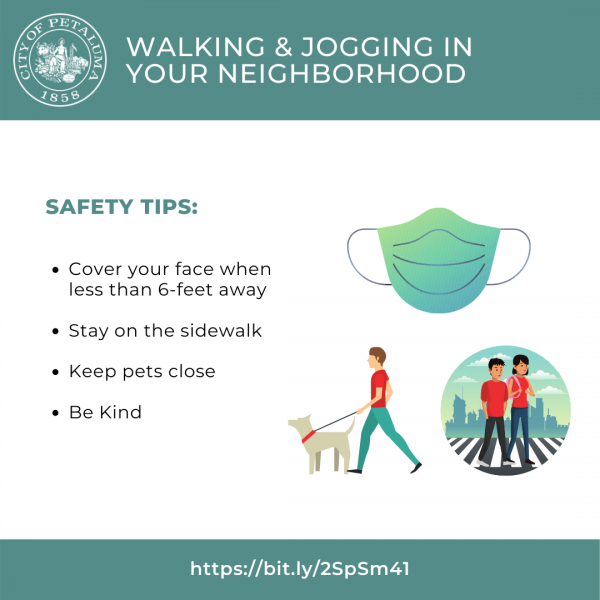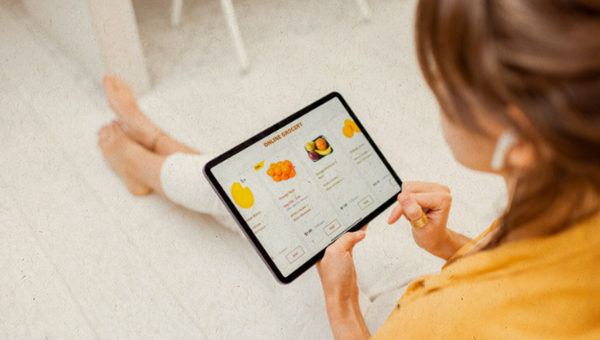 CALFRESH GOES ONLINE
Purchasing items through the CalFresh program just became a lot more convenient! As of April 28, individuals and families can purchase groceries online using their EBT cards at Amazon and Walmart. If you receive CalWORKs, you may also be able to use your cash benefits to make purchases online at Walmart.
CLICK HERE for more information.

IT'S A GREAT TIME TO GET PREPARED
The Petaluma Fire Department and the Sonoma County Fire Prevention Officers Association are asking residents to begin taking steps to prepare properties and update household emergency plans ahead of wildfire season. Proactive measures taken now while there is more time at home during the public health emergency could go a long way to protect citizens and properties for the next several months during the height of a potentially hot and dry season.
While the Shelter in Place Order may limit some preparedness activities, many things can still be done while staying within the mandates of the Order, including:
Maintaining a 'defensible space' of at least 30 feet around the home; trim back trees, especially low hanging branches and branches near rooflines a distance of at least 10 feet. In residential neighborhoods where this may not be possible, clear weeds from yards and follow the additional guidelines below.
Cleaning the roof and the gutters of debris and rake up and remove leaves from around your home.
Move wood piles and other combustible materials away from your home or deck.
Inspecting and repairing exterior siding, including dry rot, gaps, cracks, and warping to protect your home from embers.
For additional tips on wildfire preparedness for property owners in Sonoma County, CLICK HERE to view Fire Safe Sonoma's Ready, Set, Go booklet.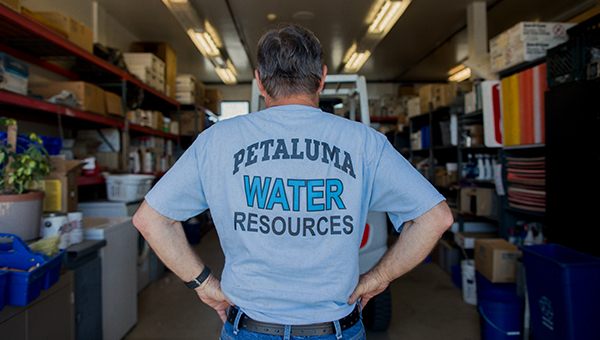 PUBLIC WORKS & UTILITIES UPDATE: OPERATIONS
While our "new normal" may feel like a slower pace to many, the City of Petaluma Operations teams have been hard at work keeping our City running smoothly and preparing for when we are ready to fully reopen. Crews are still out working, but have implemented changes to daily routines that ensure a safe environment for their teams and our community.
Our Operations division is composed of our Streets, Water, and Wastewater teams. Petaluma is a full-service city, complete with our own water and wastewater utility. This is somewhat unique as many cities contract with a 3rd party to provide these services. Wastewater can be thought of as anything that goes down the drain. It is used water that requires cleaning and treatment.
Shifts have been adjusted to minimize staff-to-staff contact. The daily workload changed early on, as well, shifting priorities to focus on issues related to safety and functionality. The following are some of the tasks Operations teams continue to work on during this unusual time:
Streets Team – street safety issues such as dangerous potholes and obstructions to signage
Water Team – leak repair and water system management
Wastewater Team – continual monitoring of system, line clearing and inspection
HAVE YOU FILLED OUT THE 2020 CENSUS?
Did you know that the Census happens every ten years, and it's the only way for our Federal government to count our residents so they can allocate much needed federal funding to California to support our community programs, such as: senior care, pre-K funding, school lunches, road infrastructure and more. During this pandemic, while you are safe at home, you can respond to the 2020 Census right now, online over the phone or by paper questionnaire. Learn more in the video above featuring Tom Hanks and other stars.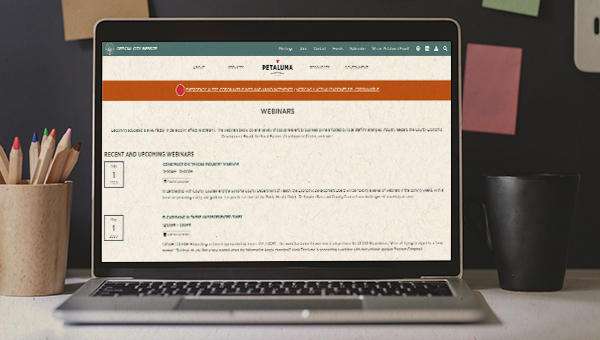 UPCOMING WEBINARS
Looking to learn? We've got you covered! The City of Petaluma has put together a calendar of upcoming webinars we think would be of interest to our community. Below are a couple happening on May 1 that you don't want to miss!
Construction/Trades Industry Webinar – In partnership with County Counsel and the Sonoma County Department of Health, the Economic Development Board will host a webinar aimed at answering questions around the Shelter-in-Place order that pertain to the construction/trades industry. Friday, May 1, 11am-12pm.
CRASH COURSE: Flourishing in These Unprecedented Times: The world has been thrown into a tailspin by COVID-19 and we're all trying to adjust to a "new normal." Steven (The Brain Whisperer) Campbell presents an eye-opening look at the latest brain research on how you can thrive in this new normal. Presented by WORK Petaluma. Friday, May 1, 12-1pm.
CLICK HERE to view the full calendar.
JOINING THE PETALUMA PROUD FITNESS CHALLENGE
Petaluma Parks and Recreation is excited to invite you to participate in their brand new Petaluma Proud Fitness Challenge! This virtual fitness challenge is designed to inspire movement, create connection, and promote FUN!
The City of Petaluma is made up of 14.5 square miles, so they are challenging us to run, walk, jog, or bike a total of 14.5 miles throughout the month of May. Or, you can choose to exercise 14.5 minutes every day.
Register online here: www.ChallengeRunner.com/enroll/6726kz-2851
The challenge begins TOMORROW, so sign up and prepare to get active! Follow Petaluma Parks and Recreation on Facebook and Instagram for motivation and fitness updates! (@PetalumaParksandRec)
Questions? Email Parks and Recreation at [email protected]
UPCOMING CITY COUNCIL MEETINGS
The City Council continues to work hard on behalf of Petaluma. In May, the Council will hold two regular meetings and one workshop.
On May 4, 2020, the Council will hold a regular meetingwhich will include discussion and direction on a rental assistance program and will consider an agreement with SMART for the construction of Petaluma's second station.
On May 11, 2020, The Council will review the City's budget and discuss the impacts of COVID-19 on the City's fiscal health and ability to deliver core services.
May finishes out with a May 12, 2020 Planning Commission meeting and another Council meeting on May 18, 2020.
Check for the upcoming meetings, the agendas, and how to participate on the City's meeting webpage: https://cityofpetaluma.org/meetings/
Help Get the Word Out
Please share this information – online or by phone, of course – with anyone you know who might need help now or at any time during this crisis. To subscribe, click here.