Good Evening, Petaluma –
We hope you had a lovely weekend and got a chance to enjoy the beautiful weather before the rain visited us. We are seeing many changes as our State and County make progress on the road to recovery from the events surrounding COVID-19 and there is a lot of information to take in. In today's update, we are sharing details on the recovery plan with specific actions the County is taking to ensure progress, as well as our plans for future Daily Update emails. Please enjoy, share with friends, and have a lovely evening!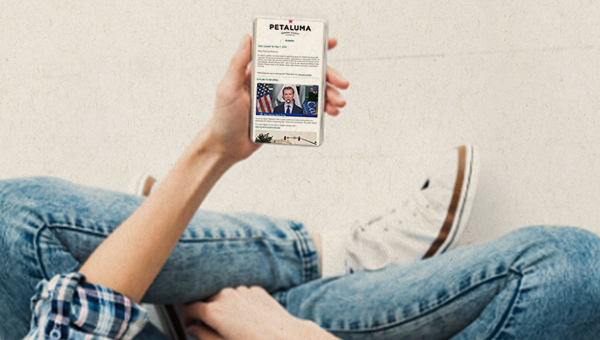 THE DAILY UPDATE: LOOKING AHEAD
We began our Daily Update emails in late March as a way to equip our community with the most relevant, up-to-date, trusted information about the COVID-19 health crisis. As information was evolving quickly, we wanted to make sure Petaluma was informed on a daily basis.
Over the past weeks, this Daily Update email has become much more than a list of bullet points and links – it has allowed us to create a deeper connection with you, our community, and for that we are truly grateful. Your feedback, encouragement, and advice have helped us develop this daily email into something that (we hope) offers a sense of community and connectedness during a time we are not physically able to gather.
While we are not completely back to life as we knew it, the State and County have been able to establish a long-term plan and roadmap to ongoing recovery. We have reached a point where information is changing less rapidly and we are being directed to strategies that will remain constant for weeks and months to come.
As we continue down this path toward recovery, we will keep providing you with relevant, up-to-date information as it is released, and will continue to foster the sense of community this email has come to symbolize for us. So, while our updates won't be daily anymore, we are committed to providing you with timely, accurate, and helpful information.  Please know we are still here with you and for you–and, as always, we stand #PetalumaProud.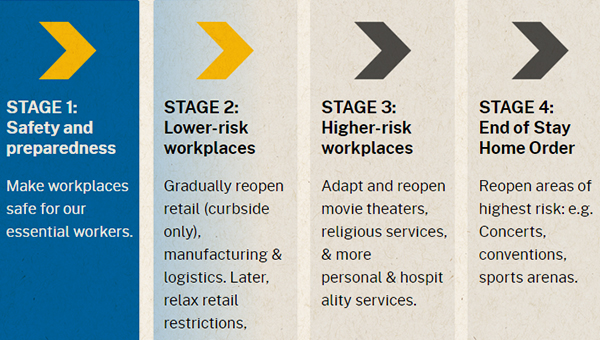 CALIFORNIA'S RESILIENCE ROADMAP
As we shared in Friday's email, California is currently in early Stage 2 of Governor Newsom's resilience roadmap. Think of each stage as having multiple parts – right now, we are in the first part which includes the gradual reopening of retail (curbside only), manufacturing, and logistics.
Stage 2 will eventually lead to more openings later on (like relaxed retail restrictions, reopening of schools, childcare, offices, etc.), but in order to reach the next part, we must achieve some milestones.
The County of Sonoma has put a plan in place that will help us reach the next part of Stage 2. We need to meet the following readiness criteria to continue to progress through the stage and enjoy the eased restrictions it will allow:
No COVID-19 deaths in the past 14 days
No more than 1 case per 10,000 people in past 14 days
CLICK HERE to view additional requirements from the State of California that must be met to progress through Stage 2
The Governor's office has put together a comprehensive website with detailed information on the roadmap, resources and guidelines for specific industries, financial and emotional health resources, and much more. We strongly urge you to check it out and share with your network.
CLICK HERE to visit the Governor's Resilience Roadmap website.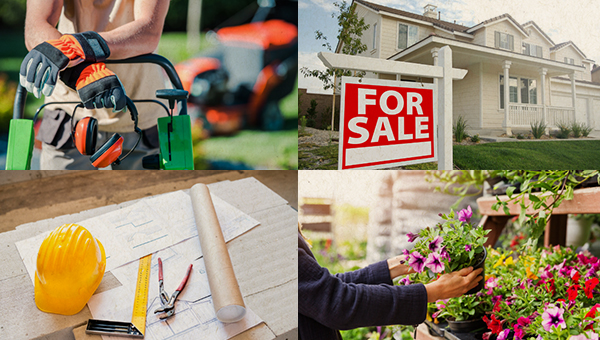 SONOMA COUNTY SHELTER-IN-PLACE ORDER UPDATE
The Sonoma County Shelter-in-Place Health Order extension took effect on May 4. The Order aligns with the Governor's Order and does not have an end date. It modifies restrictions for several industry sectors including construction activity, real estate viewing, nurseries, florists, and landscaping/gardening. The Order represents an important step along the road to recovery while the County closely follows the data and the success of mitigation strategies to make adjustments as needed.
A large part of slowing the spread of COVID-19 comes from the ability to monitor and protect communities through testing, contact tracing, isolating, and supporting those who are positive or exposed. Six specific criteria County health officials aim to achieve are:
Ability to test, contact trace, isolate, and support the exposed
Ability to protect those at high risk for COVID-19
Surge capacity for hospital and health systems
Therapeutic development to meet the demand
Ability of businesses, schools, and childcare facilities to support physical distancing
Determination of when to reinstitute measures like Stay at Home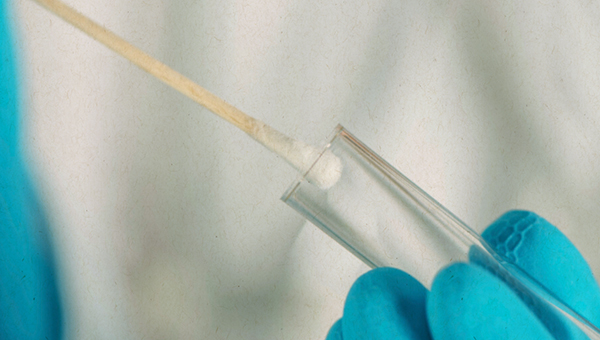 The County has been hard at work to meet these criteria and protect our communities so that we may progress through Stage 2. Please review the information and click the links below to learn more about what the County has been doing:
ALTERNATE CARE SITES – The significance of the Alternate Care Site (ACS) is to offset a possible surge of COVID-19 cases, and enable the County health care system to remain. An ACS has been established at Sonoma State University.
CONTACT TRACING – Contact tracing is a systematic process of interviewing people who have been exposed to an individual who tests positive for COVID-19, determining the need for quarantine to decrease or halt the spread of the virus in our community. The County of Sonoma is now testing all contacts regardless of whether they show symptoms, and following up with contacts at regular intervals to check on symptoms.
COVID-19 TESTING – Having adequate testing available is an important component to safe reopening. The County's goal is to test 600-800 people per day. Click the links below for more information:
County Testing Sites
UPCOMING CITY COUNCIL MEETINGS
The City Council continues to work hard on behalf of Petaluma.
Tonight, the Council will review the City's budget and discuss the impacts of COVID-19 on the City's fiscal health and ability to deliver core services.
May finishes out with a May 12, 2020 Planning Commission meeting and another Council meeting on May 18, 2020.
Check for the upcoming meetings, the agendas, and how to participate on the City's meeting webpage: https://cityofpetaluma.org/meetings/
Help Get the Word Out
Please share this information – online or by phone, of course – with anyone you know who might need help now or at any time during this crisis. To subscribe, click here.