Good Evening, Petaluma –
As we progress through the process of returning to life as we knew it, we are so happy to see many of our local businesses taking advantage of the new guidelines for curbside service as well as the ease in restrictions for industries like landscaping, nurseries, manufacturing, and others.
As we shared yesterday, the State has established a resilience roadmap that uses a staged approach to reopening. Today's Community Update email is dedicated to helping our local business community navigate the intricacies of this roadmap in the weeks and months to come. We've included an explanation of how reopening works at County and State levels, the role the City of Petaluma plays in the process, a closer look at what the stages mean for specific industries, ways our local businesses can prepare themselves, links to education and resources, and much more.
Our local Petaluma businesses play a huge role in the culture of our town. Our goal is to support them in every way we can through these unusual times. Please share this information with anybody in your network you think may find it useful. If you have specific questions or concerns, please email us directly: [email protected]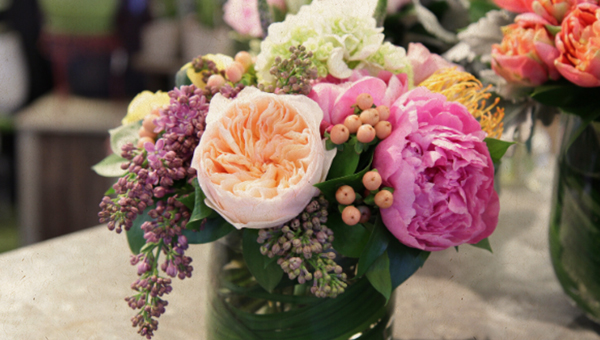 THANK YOU FOR SHOPPING LOCAL THIS MOTHER'S DAY!
In addition to great weather, this past weekend we saw local florist vans full of beautiful flowers, restaurants offering their Sunday best for pick-up and delivery, and retailers taking advantage of new curbside delivery opportunities to provide customers with gifts for Mom. Mother's Day in Petaluma was definitely a success, thanks to our amazing local businesses and all the community members who support them. All in all, it was a lovely weekend!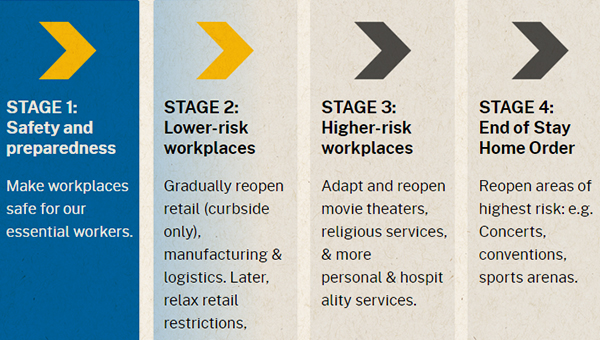 HOW REOPENING WORKS: THE ROLES OF STATE, COUNTY, & CITY
As you've likely heard, the State of California has created a Resilience Roadmap to guide us through recovery from COVID-19. The State's plan outlines stages of reopening, each of which is achieved through the completion of set milestones.
CLICK HERE to view the State of California Resilience Roadmap.
The State sets this roadmap and shares it with each county in California. It is then up to the counties, with the help of their Health Officer, to review their data and decide when and how we can move through the stages set forth in the State's plan. The County of Sonoma (and all the other counties) establish their own criteria that must be met in order to progress through the stages. The County's plan also includes guidelines for businesses. Stage 2 of the State's plan has 2 phases – we are currently in phase 1 of Stage 2.
Our role here at the City of Petaluma is to help everyone understand (and follow) the rules set by the County. We do this by sharing information, connecting people to resources, and providing one-on-one support by phone and email.
It's a lot to take in – we know. Just remember:
State sets the general plan and timeline
County decides specifics — the when and how
City helps the community understand and follow the plan
STAGE 2 FOR BUSINESS
Stage 2 is made up of 2 phases – we are currently in phase 1 of Stage 2. In this phase, retail is able to open for curbside only, along with the reopening of manufacturing and logistics industries with adaptations.
In phase 2 of Stage 2, we will see more relaxed restrictions on retail, as well as schools, child care, office, some hospitality, and limited personal services being given the opportunity to adapt and reopen.
We also recommend reviewing the best management practices set by the County of Sonoma. CLICK HERE to view them.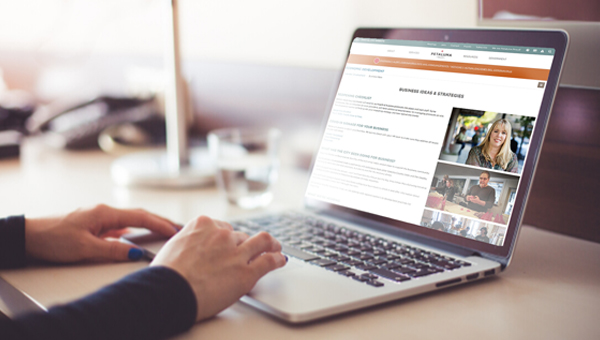 HELP FOR BUSINESSES
We have compiled some great resources to help you and your business through these unusual times. Please click the links below for more information.

LEARN TO TAKE GREAT PRODUCT PHOTOS!
As sales move to online, great product photos are more important than ever! Join us Monday May 18 for a special webinar with local photographer
Dan Quinones of Pine Photo Video. Dan will share his top tips for great product photography so you can get your products to pop on screen.
In this free 1 hour webinar sponsored by the City of Petaluma you will learn:
Natural light basics
Composition do's and dont's
Increase image quality
Define the "style"
Space is limited. Please click the link below to sign up:
https://cityofpetaluma.org/event/product-photo-strategies/
MAKING ROOM FOR RESTAURANTS & RETAILERS
As we move towards State 2 reopening, we know that restaurants and retailers will have to modify their spaces to support social distancing requirements. The City is looking at ways to provide extra space for expanding seating and shopping areas outside. We will be assessing where we can close streets temporarily so that there is more room for pedestrians, shopping and dining.
UPCOMING CITY COUNCIL MEETINGS
The City Council continues to work hard on behalf of Petaluma.
TONIGHT! May 12 – Planning Commission meeting
May 18 – City Council meeting
Help Get the Word Out