Good Evening, Petaluma,
We hope this email finds you well rested after a rainy weekend! It has been interesting to watch our town slowly come back to life as restrictions ease – we loved seeing families making use of open space in parks before the rain hit Saturday. Though things are beginning to feel more normal again, please remember it is still just as important to observe social distancing guidelines!
In today's update, we are celebrating National Public Works week, checking in about our new Slow Streets pilot program, sharing resources for parents, reiterating the importance of continuing to adhere to Shelter-In-Place and social distancing, and more.
Please enjoy, share with friends, and have a lovely evening!

PLEASE CONTINUE TO KEEP YOUR DISTANCE
We must say, again, how #PetalumaProud we are of the way our City has come together to support each other through this health crisis. We know it hasn't been easy and we are so appreciative of your efforts.
As restrictions begin to ease, it can be tempting to return to our old ways of being. However, please keep in mind, we are at this point of reopening because the social distancing work we have done is working. It is important that we keep it up so that we can continue to progress through the stages of reopening.
Please take a few moments to review this helpful information from the County of Sonoma on prevention and good hygiene during COVID-19: PREVENTION & GOOD HYGIENE DURING COVID-19
Let's continue to keep each other safe!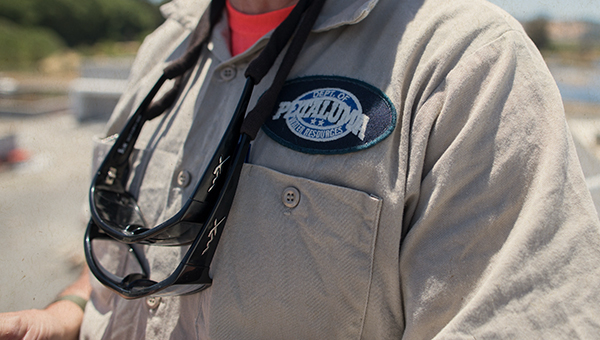 IT'S NATIONAL PUBLIC WORKS WEEK!
This week, we are #PetalumaProud to honor the men and women of our Public Works and Utilities Department as we celebrate National Public Works Week. Public Works and Utilities (PWU) plays a very important role in keeping our City functioning, providing services that are essential to our quality of life.
The PWU staff are responsible for operating, maintaining, and continually improving our airport, marina, transit system, water delivery system, waste water collection system, water recycling plant, parks, pools, community facilities, environmental services, streets, paths, sidewalks, and public spaces. As you can imagine, we keep them pretty busy!
We are grateful for all the hardworking men and women of this department contribute to our City, especially the way they have kept things running smoothly through our current health crisis. To learn more about Public Works and Utilities, please visit: https://cityofpetaluma.org/departments/public-works-utilities/
In celebration of National Public Works Week, our Wednesday and Friday emails will feature updates on some popular current projects: the paving of Maria Drive and the dredging of the Petaluma River. Please stay tuned this week for more information!
CLICK HERE to check out a video about the power of Public Works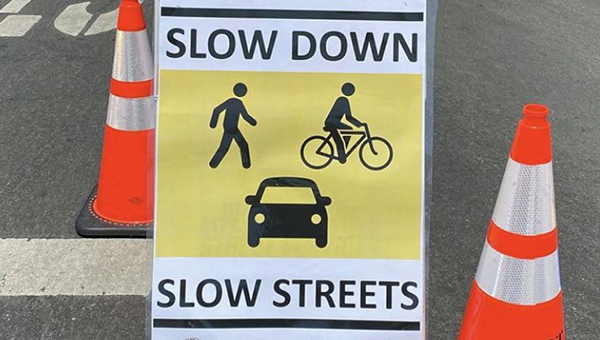 SLOW STREETS
A new Public Works and Utilities pilot program, Slow Streets, officially went live last week! Slow Streets was created to promote outdoor activity while protecting community health and traffic safety. Barriers and signage have been placed at designated Slow Streets to discourage drivers from using then unless necessary to reach a destination.
If you made use of a Slow Street over the weekend, how did you like it? Do you have a street in your neighborhood you'd like to nominate for a Slow Street? We'd love to hear from you!
To learn more about the Slow Streets program and provide feedback or ideas, CLICK HERE.
CHILDCARE EXPANDED


SHELTERING IN PLACE WITH TEENS?
Throughout Shelter-in-Place, there has been a lot of information for parents of elementary school children – but what about the parents of teens? Teenagers and young adults are generally more attuned to social status, which can make social distancing and isolation more challenging.
Bay Area Parent magazine recently shared an article that looks to the work of Christine Carter, PhD, Sociologist, and senior fellow at UC Berkeley's Greater Good Science Center, for some clues on how to cope. The article provides some great insight, humor, and helpful strategies.
CLICK HERE to read the full article.
CLICK HERE for a link to resources for parents of teens from the County of Sonoma.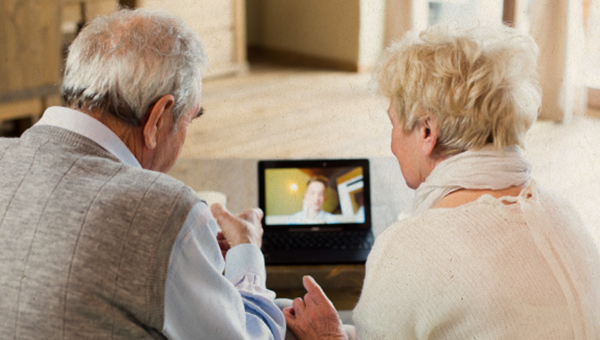 KEEPING KIDS CONNECTED WITH GRANDPARENTS
Perhaps one of the most difficult aspects of social distancing is having to spend time away from family. As holidays like Mother's Day, Memorial Day, and Father's Day come and go, this distance can be felt more acutely.
Staying in contact with extended family, like grandparents, is a wonderful way to keep connections alive and spirits high. Check out this recent Bay Area Parent magazine article on ways grandparents and kids can keep in touch while observing social distancing. CLICK HERE for the full article.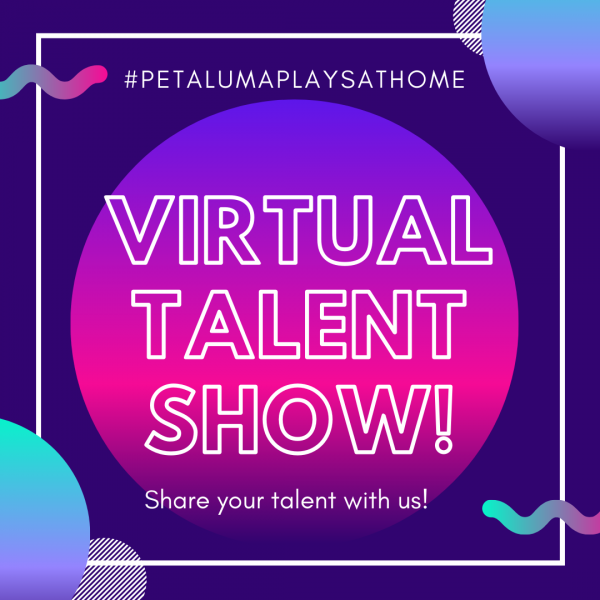 JOIN PETALUMA'S VIRTUAL TALENT SHOW!
Petaluma Parks and Recreation is excited to announce a NEW special event as part of our Petaluma Plays at Home campaign….a Virtual Talent Show! Do you have a special talent to share? Can you sing, dance, play an instrument, do magic, art, or build? We would love to see!
How to participate: Record a short video of you performing your talent and email it to rbeer@cityofpetaluma.org. The video must be one minute or less in length. We will be accepting videos from May 18 – May 25, so start filming now!
Once all videos are submitted, our Virtual Talent Show will be posted on social media for all to enjoy!
Remember to be creative and HAVE FUN! #PetalumaPlaysAtHome
Follow @PetalumaParksandRec on Facebook and Instagram for more virtual fun!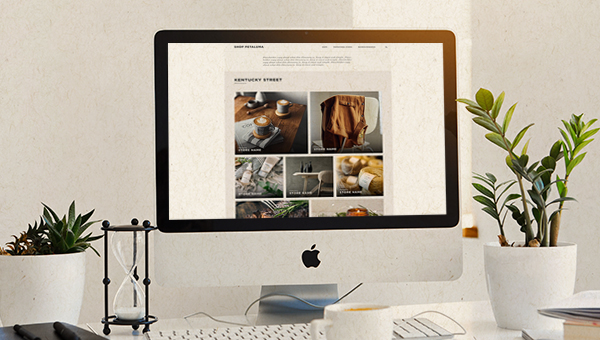 SHOPPETALUMA UPDATE
Our new website, ShopPetaluma.com, is growing rapidly and we couldn't be happier. We currently have over 100 local businesses that have asked to be listed on the site! We are in the process of adding all businesses who filled out our form and expect for everyone to have their listing live by the end of the week. If you have any questions, please email: econdev@cityofpetaluma.org
Our Instagram following has reached nearly 500 followers! Please be sure to follow us and share with your friends for the most up-to-date news on local business offerings: @ShopPetaluma
If you would like your business listed on ShopPetaluma.com, please fill out this GOOGLE FORM
UPCOMING CITY MEETINGS
The City of Petaluma is hard at work for our community. Please check out our upcoming meetings and click on the links below for more information.
TONIGHT! May 18, 6:45pm – City Council meeting – during this meeting the Council will be considering a small business loan program for local business owners
May 21, 6pm – Climate Action Commission – SPECIAL MEETING
Check for upcoming meetings, agendas, and how to participate on the City's meeting webpage: https://cityofpetaluma.org/meetings/
Help Get the Word Out
Please share this information – online or by phone, of course – with anyone you know who might need help now or at any time during this crisis. To subscribe, click here.