THE JOB: DIRECTOR OF PUBLIC WORKS & UTILITIES
Closing Date: Ongoing
The Public Works and Utilities Director is appointed by and reports to the City Manager and oversees 113 staff and a $55 million Capital Improvement Program, as well as public works, water, and wastewater functions including the state-of-the-art Ellis Creek Water Recycling Facility, which treats the community's wastewater and utilizes an innovative blend of mechanical and natural treatment processes.
The department is also responsible for expert professional assistance to City Management in the areas of engineering, development engineering, water systems and conservation, wastewater treatment and recycling, street building, fleet, streetlights, storm drain and landscape maintenance and operations, capital improvement program planning and implementation, traffic, floodplain administration, local transit, marina and airport operations, the administration of the Americans
with Disabilities Act Transition Plan, construction management, and inspection services.
CLICK HERE to download a printable PDF version of the position overview.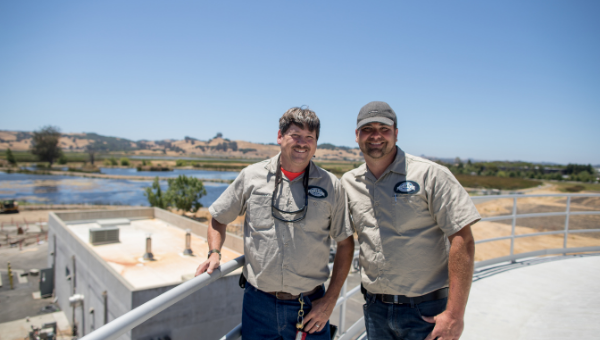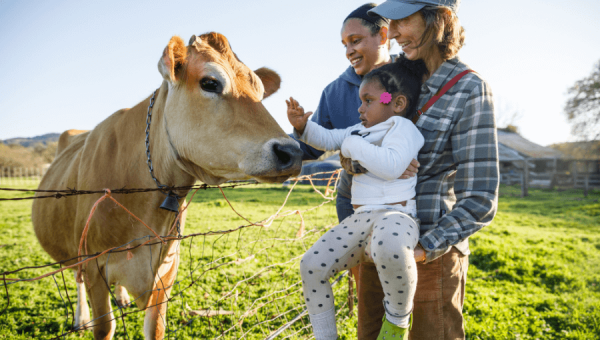 The Public Works and Utilities Director demonstrates a commitment to quality public service, is a strategic thinker who embraces long-range planning, and has the ability to effectively problem solve complex issues within the City. A strong commitment to Climate Action including climate equity, mitigation, and adaptation, to help the City achieve its climate initiatives is a must.
A Bachelor's degree with major course work in civil engineering or a related field is required. A Master's degree and registration as a Professional Civil Engineer is highly desirable.
You may be the ideal candidate if:
You enjoy being a "working Director" and leading by example.
You are a proven leader and can analyze complex engineering, maintenance, technical, and administrative programs.
You cultivate positive, collaborative working relationships with members of the public and community organizations, business leaders, developers, contractors, City Staff, City Council, and representatives of other government and private sector agencies and stakeholders.
You have the ability to juggle multiple projects, appropriately managing and delegating.
You enjoy sharing your knowledge base with staff through mentoring and learning opportunities.
You value a close working relationship with the City Manager and enjoy working cooperatively and in partnership with departmental staff to achieve the Department's goals and objectives.
You bring a balanced management style that is both collaborative and decisive.
You are a strong and clear communicator (both verbally and in writing) and a good listener.
You have been doing similar work in the public sector for the last seven (7) years, of which at least three (3) have included management of water and wastewater functions.
You have recently participated, or are currently participating, in the American Public Works Association.
SALARY RANGE: $153,672 – $199,424 (pending City Council approval)
AUTOMOBILE ALLOWANCE: $200 per month
FOR YOUR HEALTH AND WELL BEING:

MEDICAL INSURANCE: Choice of a variety of CalPERS Health Plans with a City contribution of up to $2,016.84 monthly for family health coverage (2021 plan year) or alternative option to receive Medical Cash Back (if you have medical coverage elsewhere)                                              https://cityofpetaluma.org/documents/calpers-memo-for-health-benefits/
DENTAL & VISION INSURANCE: Coverage for employees & eligible family members, paid for by the City.
LIFE INSURANCE: 1.5x annual compensation up to maximum of $200,000. Option to purchase additional insurance. Long-Term Disability up to 60% of your current monthly salary after eligibility requirements are met and subject to maximum amounts.
FLEXIBLE WORK WEEK: Available 9/80 or 4/10 work week options, with Fridays off every other week or every week. This schedule is revisited annually by the City Council and could change.
EMPLOYEE ASSISTANCE PROGRAM: Support and benefits, for you and eligible family members, paid for by the City.

FOR YOUR FINANCIAL FUTURE:

CALPERS RETIREMENT PACKAGE

- 2% at 60 for classic CalPERS members
- 2% at 62 for PEPRA CalPERS members

DEFERRED COMPENSATION PLAN: Voluntary participation in your choice of three plans.

FOR YOUR WORK / LIFE BALANCE (annual amounts):

Vacation: 80 Hours, increasing with years of service
Sick Leave: 96 hours
Administrative Leave: 80 hours
Holidays: 12 fixed and 1 floating
Filing Date: Ongoing
Preliminary Interviews: Ongoing
Recommendation of Candidates: Ongoing
Panel Interviews: Ongoing