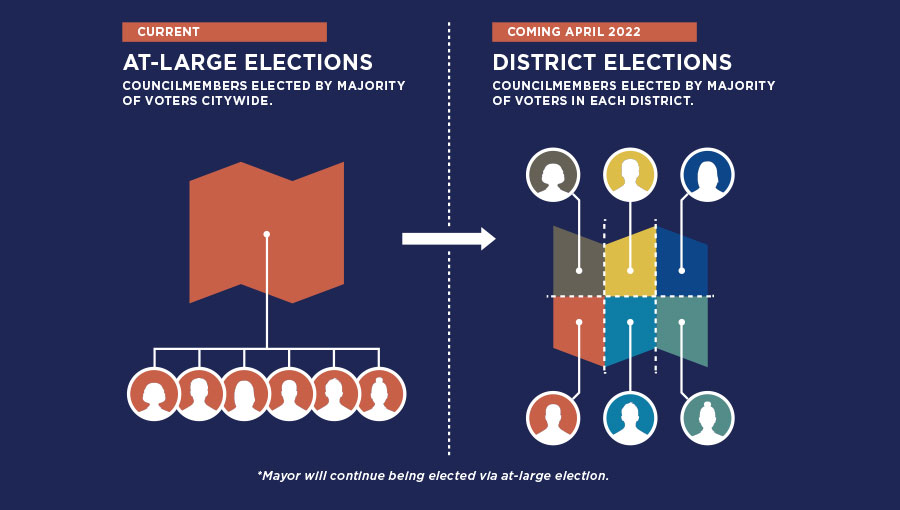 HAGA CLIC AQUÍ PARA LEER ESTE CORREO ELECTRÓNICO EN ESPAÑOL
Petaluma is moving to a district election model to ensure that voices from all corners of our community are heard. This is a significant change in how Petalumans will vote for city council representation — and we need your input to shape the new districts.
The three initial draft maps have been posted (01/24/22) for public input. Click here to view the draft maps.
As you will see, each draft map has Petaluma mapped into six districts of nearly equal population. In our new district election model, residents from each district will vote one fellow resident to represent them on City Council. The Mayor will continue to be selected with the at-large election system.
All input, regardless of immigration status, is welcome related to the draft maps and the overall transition to district elections. The next public hearing will be Monday, January 31 where public testimony can be provided.
For more information and the timeline of upcoming events, visit our District Elections webpage.