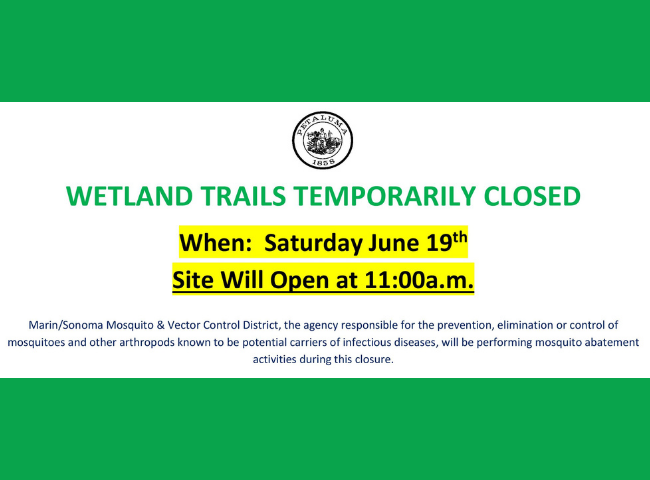 [Español abajo]
When: Saturday, June 19th – Site Will Open at 11:00a.m on Sunday, June 20th.
Marin/Sonoma Mosquito & Vector Control District, the agency responsible for the prevention, elimination or control of mosquitoes and other arthropods known to be potential carriers of infectious diseases, will be performing mosquito abatement activities during this closure.
---
Cuándo: Sábado 19 de junio – el sitio abrirá a las 11:00 de la mañana del domingo 20 de junio.
Durante este cierre, el Distrito Encargado del Control de Mosquitos y Vectores de Marin/Sonoma, es decir la agencia responsable de la prevención, eliminación o control de mosquitos y otros artrópodos conocidos por ser portadores potenciales de enfermedades infecciosas, llevará a cabo actividades de eliminación de mosquitos.