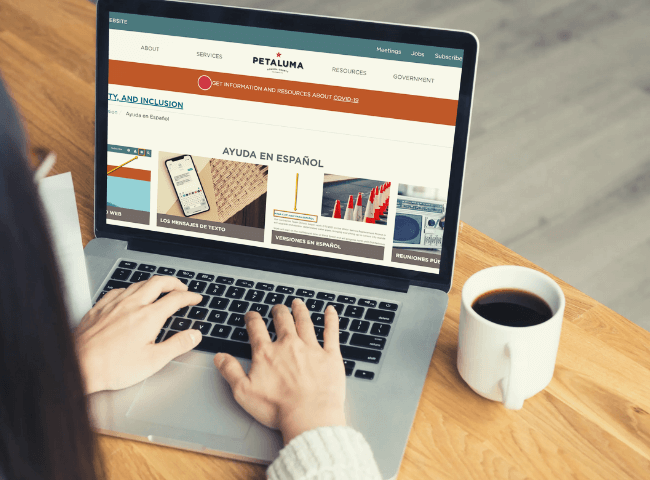 ENGAGING THE LATINX COMMUNITY IN PETALUMA
Did you know nearly 20% of Petaluma residents identify as Latino/Latina? We are working hard to reach and engage these valued members of our community – and we'd love your help!
We want to make sure every voice in our community is heard and that each person is able to access important information from the City. We are currently working on a year-long project to find out what media, communication channels, and relevant content Latinos and Latinas in Petaluma are using, all for the purpose of strengthening communication between the City and the Latinx community. The goal is to generate inclusive strategies, inspire people to get involved, and give everyone access to the information, benefits, and activities that our City offers.
If you are a resident of Petaluma and identify as Latino(a) and would like to be a part of the discussion, we would like you to join us. Please send us an email to [email protected] and we will connect with you!