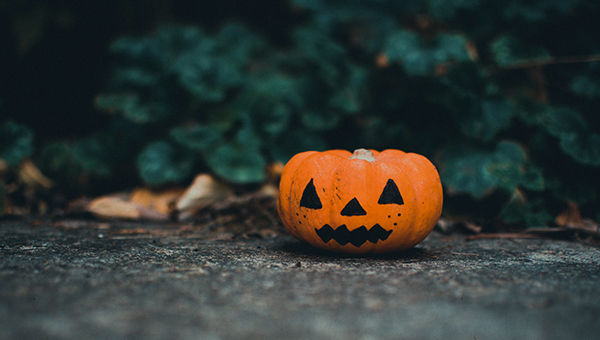 The County of Sonoma has issued guidance for enjoying safe Halloween and Dia de los Muertos activities this year. They strongly discourage traditional trick or treating and "trunk or treating" due to the difficulty of maintaining proper social distancing and facial coverings, along with risks associated with touching high-contact surfaces such as doorbells and candy bowls.
Higher risk activities that are not permitted include carnivals, festivals, live audience entertainment, indoor haunted houses, indoor gatherings, events, or parties with non-household members.
In accordance with state health guidance, outdoor gatherings are permitted if there are no more than 12 individuals, and no more than 3 households, and where people maintain at least 6-feet distancing with those not in their households, wear face coverings and practice hygiene standards.
CLICK HERE to view the full guidance from the County of Sonoma.
Safe Halloween Events in Petaluma
VIRTUAL COSTUME CONTEST!
Costumes will be judged based on the following categories:
Best Group Costumes
Best Dog Costumes
"Petaluma Proud" Costumes
Best Handmade Costumes
Most Original Costumes
Submissions are due by Friday, October 30th, so snap a picture of your costume and email it to Recreation Supervisor Rachel Beer at [email protected] to participate.  Lastly, don't forget to tag @PetalumaParksandRec in your costume posts on Facebook and Instagram AND use the hashtag #PetalumaPlaysAtHome!
Hallowluma, October 31, 2020, 12:00 – 3:00 pm 
Sonoma Marin Fairgrounds & Events Center; 175 Fairgrounds Dr. Petaluma, CA 94952
Hallowluma is a FREE drive thru parade for all ages at the Sonoma Marin Fairgrounds. Costumes and car decorations are encouraged! Facial coverings are required
All participants MUST remain in their vehicle at all times.
The concourse will be lined with spirit stations ran by community groups such as the Active 20/30 Club, Petaluma Mothers Club, Petaluma Downtown Association, Petaluma People Services Center, Cruisin North Car Club, Fabulous Women, and more!
Salvation Army will be collecting canned food if you would like to donate.
Pre-Registration is REQUIRED. Register online here: https://secure.rec1.com/CA/petaluma-ca/catalog