Petaluma Night Out | Petaluma Noche De Fiesta
---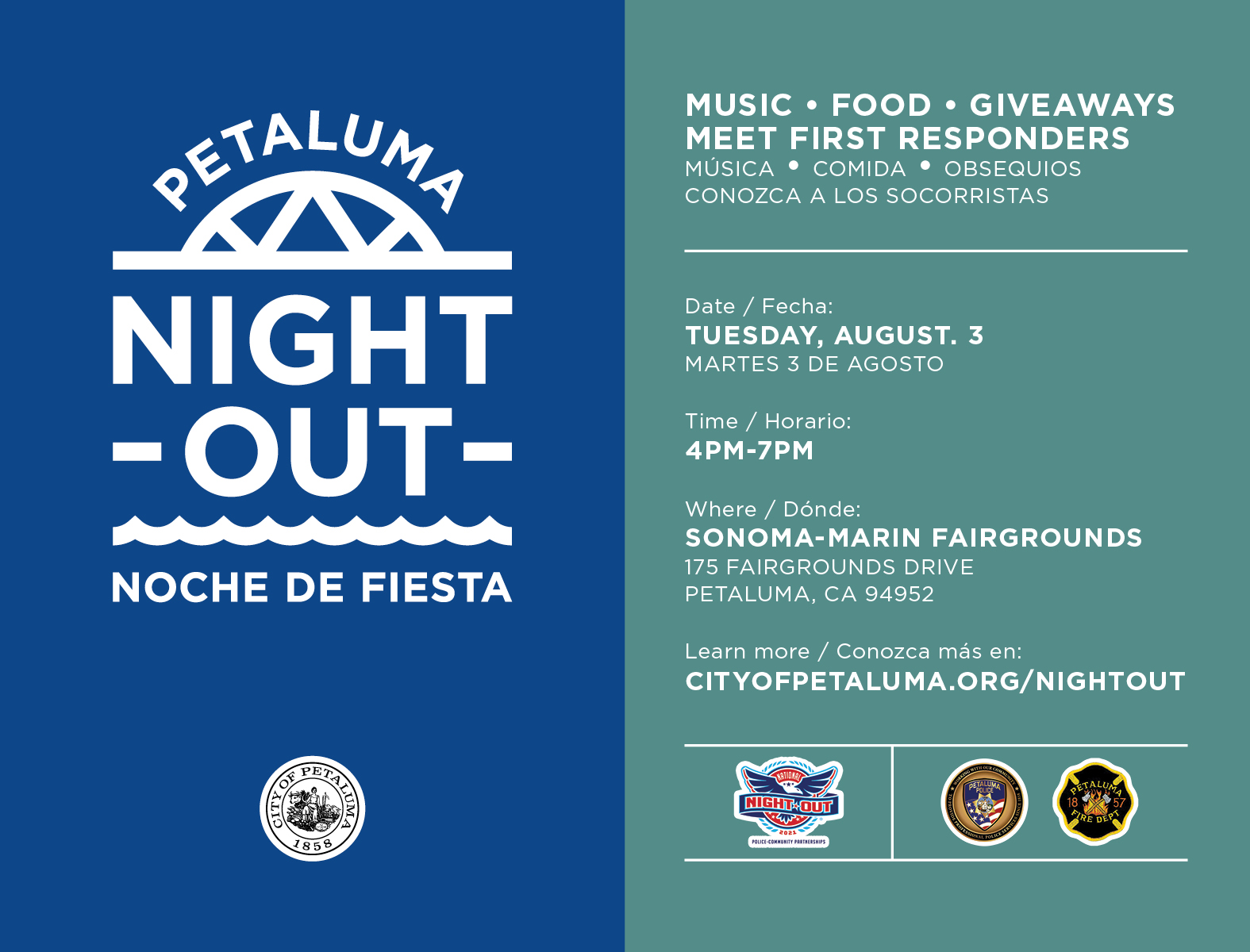 Join us, Petaluma! [Español abajo]
Come get to know your City and all the ways we can work together to keep Petaluma safe. Enjoy food, music, prizes, and a chance to meet the people that work everyday to protect & support Petaluma. Plus, explore firetrucks and police vehicles up close!
DATE: Tuesday, August 3rd
TIME: 4:00pm-7:00pm
WHERE: Sonoma Marin Fairgrounds, 175 Fairgrounds Drive – Petaluma
————————
Vecino(a) De Petaluma: ¡Súmese A Nuestro Evento!
Venga a conocer más de su ciudad y de todas las formas en que podemos trabajar juntos para mantener segura a Petaluma. Disfrute de variadas comidas, música, premios y la oportunidad de conocer a las personas que trabajan todos los días para proteger y apoyar a Petaluma. Además, ¡explore de cerca los camiones de bomberos y vehículos policiales!
FECHA: Martes 3 de agosto
HORARIO: 4:00pm-7:00pm
DÓNDE: Sonoma Marin Fairgrounds, 175 Fairgrounds Drive – Petaluma