1:00pm - 4:00pm
Petaluma Regional Library
100 Fairgrounds Drive, Petaluma, CA 94952
---
Do you have items siting around your house that are in need of repair? Come out and bring your lamps, small appliances, textiles, and bikes to the Repair Fair to be fixed by volunteers and specialized repair professionals*. While your item(s) are being worked on you can learn tips on future maintenance, how to shop for repairable goods, and they will even help teach you how to repair things yourself.
Register your item(s)HERE.
Registro en español: LINK
If you are interested in volunteering please email [email protected] or click HERE.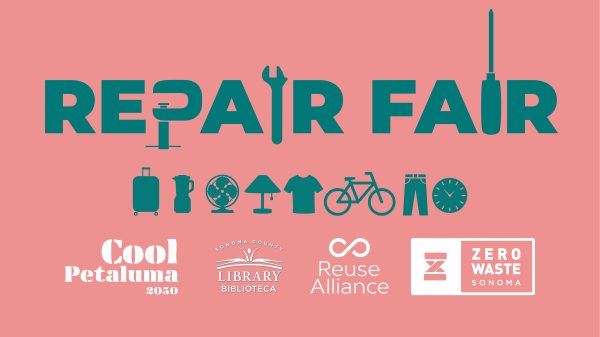 *They cannot guarantee your item(s) will be repaired.