Restaurant and Retail Lease Negotiations During COVID 19 RA-R
---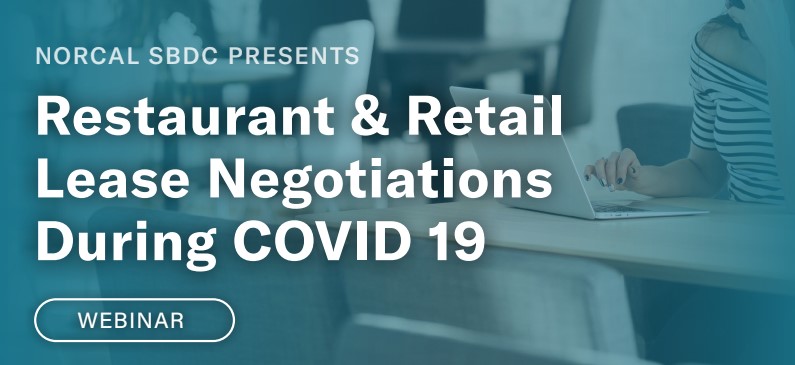 Come and learn from the experts why it is necessary for tenants to start dialogues with their landlords regarding renegotiating their leases to plan for long term survival during the COVID era.
Special guest speakers:
STEVE ZIMMERMAN, from Restaurant Realty, the largest California Brokerage of restaurants and bars MIKE CHIDAMBARAM, from Vandermade Commercial, a boutique Real Estate firm specializing in restaurants and retail ROBERTA ECONOMIDIS, restaurant attorney from GE Law Group and who is involved in the new legislation EB939 Topics include:
* Economic Overview and Shifting Legal Landscape
* Force Majeure
* Eviction Moratoria
* New Legislation to Support Tenants
* Landlord – Tenant perspectives: Who has the leverage?
* Landlord and Lender Considerations
* Tenant Negotiation Strategies
* Lease Restructure Points
* Exit Strategies
* Future Opportunities
Thursday June 4th 2020
11am ~ 12:30pm
CLICK HERE to learn more.