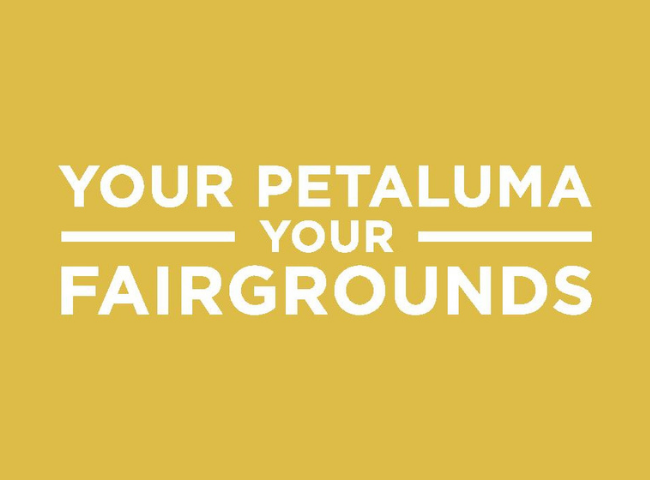 Hello, Petaluma!
Two years ago we embarked on a journey to engage our community in a process to help determine the future of our beloved Petaluma Fairgrounds. For the past 50 years, the City of Petaluma has leased the property to the Sonoma-Marin Fair, who has managed the property and determined its use. The existing lease will expire on December 31, 2023. We must now decide what comes next for this iconic Petaluma property.
The fairgrounds is a special property – and is a big part of our community as well as our local history. As such, we strongly believe the planning of its future use is an effort that should take into account the interests of all Petalumans.
A lot has happened in the last two years. When we started this process, none of us could have predicted a global pandemic. But, as with most things in life, light can be found in the dark times. For us, it has been watching the compassion, strength, and fortitude of our community shine through as we collectively navigate a world with COVID-19. Petaluma is truly unique in so many ways, our favorite being how much Petalumans care – for one another, for their loved ones, and for our community as a whole. It is in this Petaluma spirit that we reinforced our commitment to ensure all voices in our community are heard as we shape the future of this exceptional public space.
So, today we are thrilled to announce a new approach to working with our community to create a future for the fairgrounds. One that aims to serve the needs of all. We will be offering a one-of-a-kind experience in democracy — and the opportunity to work with your fellow Petaluma residents to directly influence City policy. This will be a meaningful process that reflects the values of our City and the work we are doing citywide to make sure the values and interests of all Petalumans are heard and considered. We guarantee you've never seen a public process like this before!
Want to learn more? Please join us for a virtual meeting Tuesday, January 18 at 6pm. We'll review our plans, answer questions, and gather feedback on the proposed process.
When: Tuesday, January 18, 6pm
Can't make it? We've got you covered – a recording of the meeting, a form to provide your feedback, and more important information about this exciting new process can be found at cityofpetaluma.org/fairgrounds.