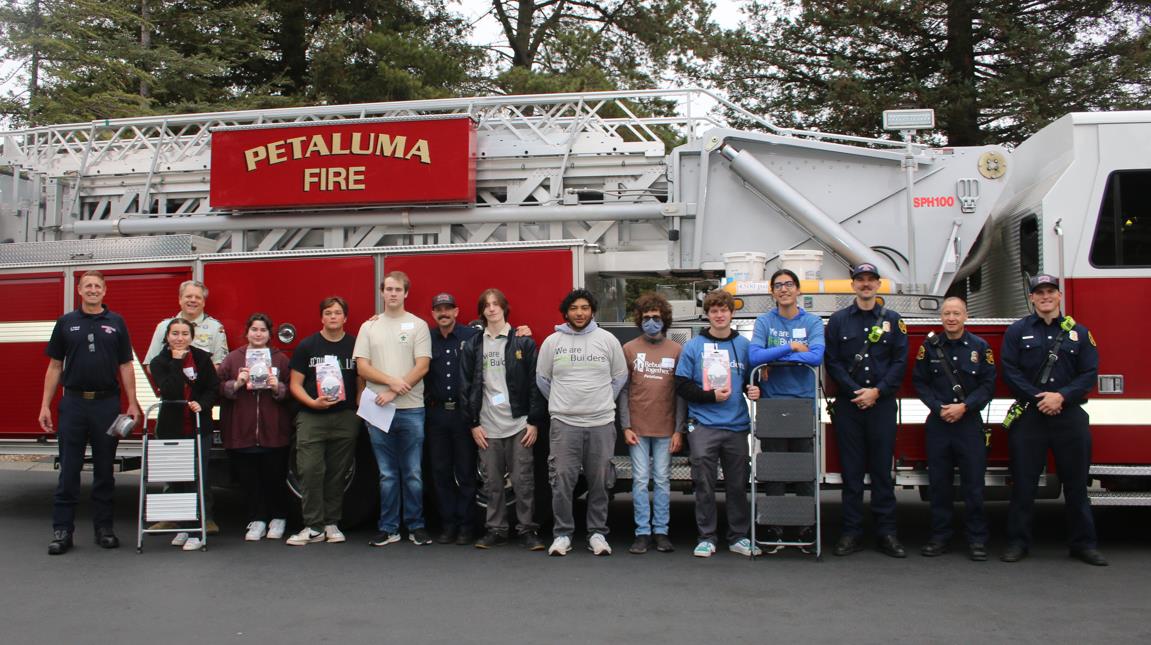 On Saturday, October 15th, 2022 during the Rebuilding Together Petaluma (RTP) workday, volunteers hit the streets completing the installation of life-saving detection and alarm devices in thirty seven (37) low income and senior residences in Petaluma.  Of note, nearly half of the homes serviced did not have a working smoke or carbon monoxide alarm.  The Petaluma Fire Foundation, a local non-profit recently created and managed by Petaluma Firefighters, purchased, and donated the devices through a discount from Friedman Brothers.  The event was coordinated by RTP and the installations were coordinated by the Petaluma Fire Department.  Firefighters, Scouts from Petaluma Troop 9, and high-school seniors from Casa Grande High School performed the installations.  That same day, the City's new Emergency Manager, in coordination with the local non-profit Emergency Prep Help, provided emergency and disaster preparedness training to roughly 50 local seniors.
What was accomplished:  
16 batteries were replaced to get those 16 smoke alarms working again

 

38 new smoke alarms were installed 

 

24 new carbon monoxide (CO) alarms were installed

 

Roughly 50 seniors were trained in personal disaster preparedness and resiliency

 
For more information about Smoke and Carbon Monoxide Alarms, as well as other home fire safety tips, please visit: https://cityofpetaluma.org/home-fire-safety/.