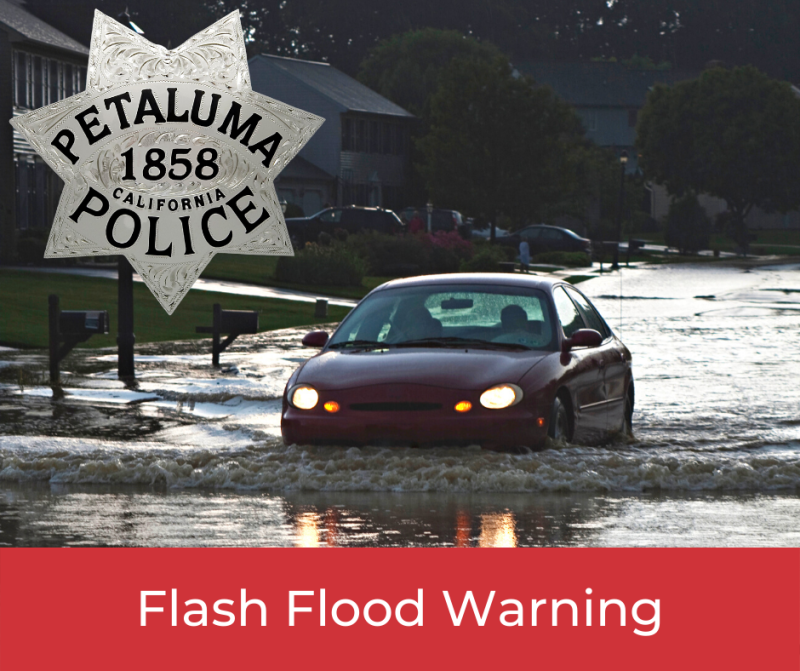 Heads up, Petaluma! Several atmospheric river events will bring widespread moderate to heavy precipitation and strong winds to parts of California. Heavy rainfall may lead to debris flows and flash flooding in and near recent burn areas. Rapid ponding of water in urban and poor drainage areas is possible. Motorist, pedestrians, and bicyclist should use caution when traveling on the roadways.  
  
Public works, fire and police personnel are preparing to respond to road closures, blocked storm drains and storm related debris falling on the streets and sidewalks if needed. Please drive slowly if you see public safety personnel performing traffic control or clearing storm debris.  
  
The police department is advising all drivers to drive slowly, speed limits are set for normal driving conditions and should be reduced during inclement weather. Don't tailgate, leaving space between yourself and the car in front of you is always a good idea during a storm. Drivers should not pass road closure or flooding signs.  If drivers encounter standing water on the roadway they are advised to not attempt to drive through the water as many times the standing water is much deeper than it appears. 
 
Residents are encouraged to notify the Petaluma Police Department at 707-778-4326 to report areas of flooding or standing water. 
  
If you observe blocked storm drains or road hazards, please call 778-4546 or visit the city website at cityofpetaluma.org for more emergency information. Sand and sandbags are available for Petaluma residents at the entrance to Prince Park in the southeast parking lot.