Find out if you are in the Floodplain
To determine if your property is in the floodplain:
Go to the City of Petaluma's online zoning and land use map.
Type your address into the search box.
Compare your property boundary to a flood hazard area.
Contact Public Works in these situations:
If you cannot determine from the GIS portal whether your property is in the floodplain.
If you are considering purchasing a property within the floodplain.
Before making any improvements to a property within the floodplain.
Flood Watch
The City carefully monitors streams during the winter storm season. If you live, work, or own property in the flood plain, we recommend that you get monitor the Flood Gauge map any time a winter storm is predicted.
Plan
The City's Floodplain Management Plan describes the nature and magnitude of flooding that the City has experienced in the past, floodplain management activities that have been implemented to date, additional alternative remedies, and a plan for future action to address the current flooding problems.
Insurance Rates
Petaluma's Flood Insurance Rate Map (FIRM) was updated in 2014 and is available at the Federal Emergency Management Agency (FEMA) map service center.
Properties built after the FIRM update may need an Elevation Certificate. The Elevation Certificate is not required for pre-FIRM buildings unless the building is being rated under the optional post-FIRM flood insurance rules. The Elevation Certificate form and instructions on how to fill it out can be found here.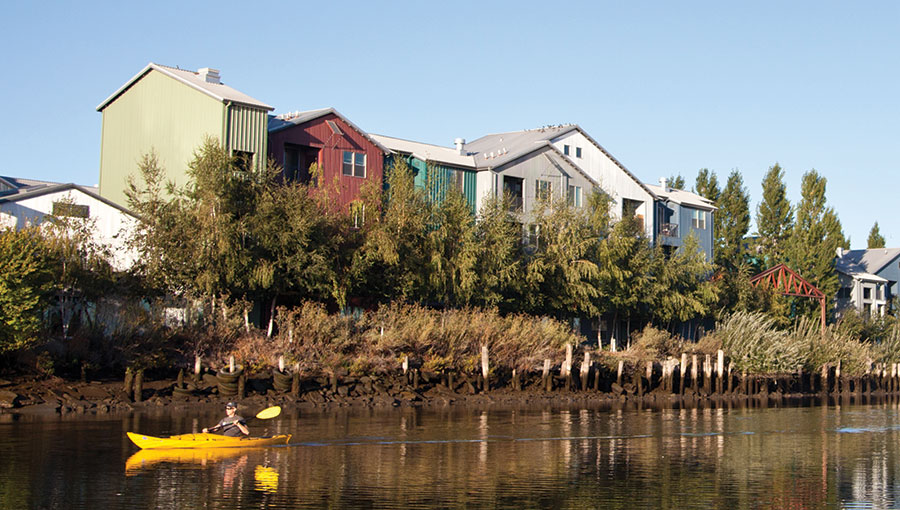 The City has invested in several projects that have reduced the community's flood risk. However, it is important to take the necessary precautions if you live and/or work in the city's flood plain.