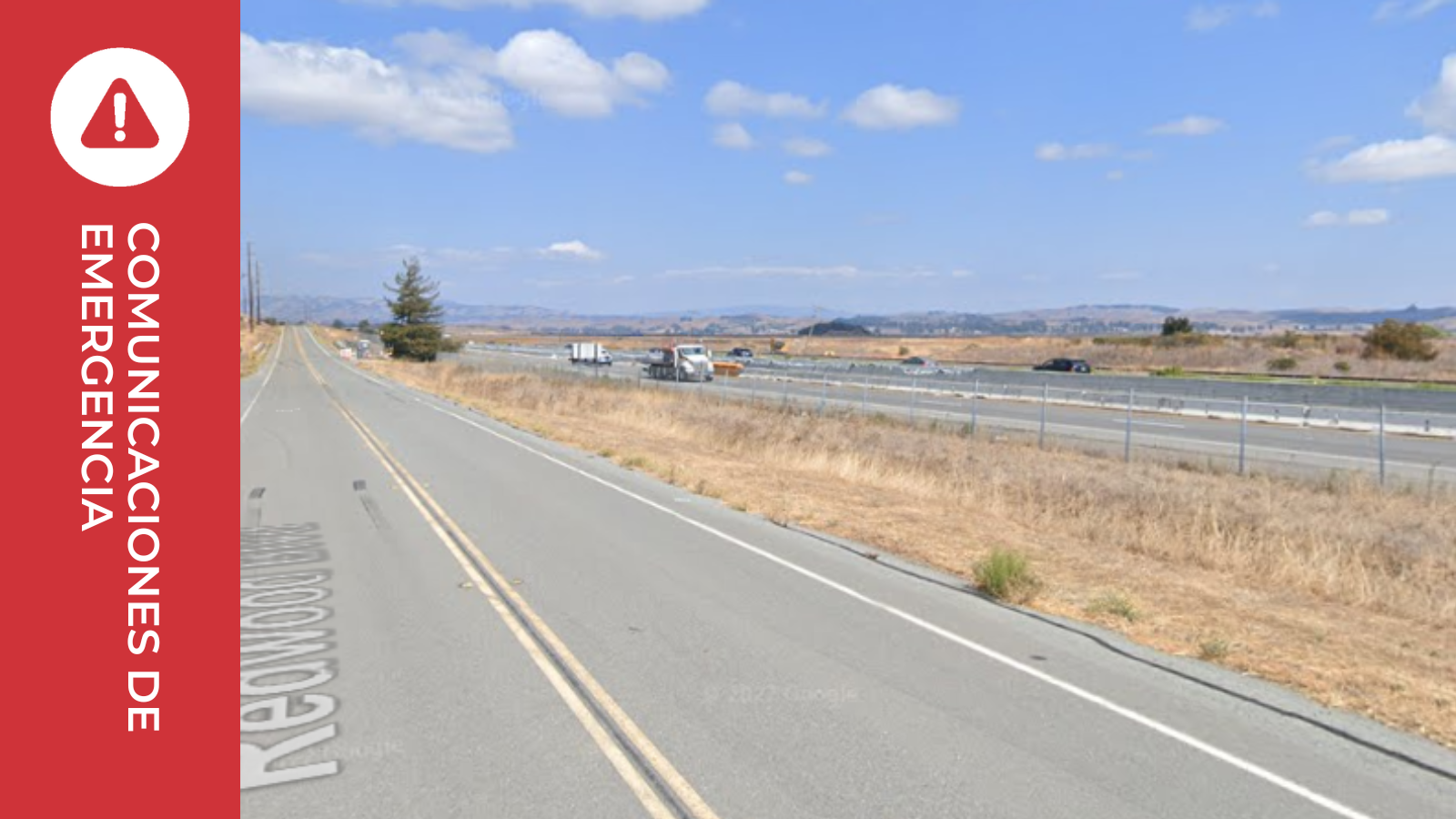 PRESS RELEASE VIA CALTRANS
FOR IMMEDIATE RELEASE
Full closure of US-101 southbound in Marin County as PG&E performs Gas Line Work on Redwood Boulevard
Workday: Saturday, March 25 from 9 p.m. to 9 a.m. on Sunday, March 26
MARIN COUNTY — Caltrans will close US-101 southbound from Petaluma at State Route 116 (Lakeville Highway) to Atherton Road in Novato on Saturday, March 25 from 9 p.m. until 9 a.m. the morning of Sunday, March 26 to assist PG&E and the County of Marin due to a landslide in the area.
Drivers traveling from Petaluma should take State Route 116 (Lakeville Highway) eastbound to State Route 37 westbound and get back on US-101 southbound at the SR-37 interchange.
The closure of US-101 southbound is a safety measure as PG&E will be working on gas lines that pass under the freeway and on to Redwood Boulevard, a frontage road adjacent to US-101 southbound.
On Tuesday, March 21, there was a landslide detected near Redwood Boulevard and Buck Center Drive in Marin County. Due to a potential storm early next week, PG&E will build a temporary bypass on Saturday that would avoid the impacted slope and ensure safe operations ahead of the storm.
PG&E and North Marin Water have been on site all week, assessing the situation. Caltrans is assisting with the freeway closure. Motorists are encouraged to allow extra time and plan their routes ahead of time.
Changeable message and directional signs will be in place to assist motorists traveling in the area. The California Highway Patrol (CHP) will be on-site during the closures. Please drive with caution. Slow for the Cone Zone and Be Work Zone Alert.
Caltrans thanks motorists for their patience while we work to maintain our state's highways, bridges, and tunnels.
For 24/7 traffic updates, follow 511.org: https://twitter.com/511SFBay
For real-time traffic, click on Caltrans QuickMap: http://quickmap.dot.ca.gov/
Traffic Advisory
Date: March 25, 2023
District: 4
Contact: Matt O'Donnell
Phone: (510) 852-5113