Who?
Your business must submit a Hazardous Materials Business Plan to the Fire Marshal any time it uses, stores, or generates hazardous materials in certain quantities. Some examples of hazardous materials include:
Gases: Oxygen, Nitrous Oxide, Nitrogen, Carbon Dioxide (often used in soda machines), Propane
Liquids: Lubricating or waste oils, gasoline
Radioactive waste
Solids: Fertilizer
How?
First, review the Hazardous Mat Business Plan info sheet. This sheet lists the types and quantities of hazardous materials that require a plan. It also describes what the plan must include and how often you are required to submit one.
Next, create the plan. This process should involve your business's owner/operator, the safety or operations manager, and the human resources manager if you have one.
You must submit the plan to the Fire Prevention Division before you bring materials onsite or start operations that generate or require storage of waste.  The Fire Prevention Division will then review the plan and inspect your premises, issuing an approval or asking for changes as necessary.
Timing and Cost
The review process takes about two weeks. An inspection takes about an hour depending on the size and scope of your project. The process is subject to Fire Prevention plan review and inspection fees; see the Fire Prevention fees sheet for current fees.
Why?
Improperly stored or used hazardous materials can cause explosions, poisonings, and other dangerous conditions. The Hazardous Materials Business Plan allows the City to respond appropriately in the event of an emergency at/near the hazardous waste facility, as well as ensure public safety all the time. The Business Plan process also satisfies state and federal Community Right-to-Know laws and local Certified Union Program Agency (CUPA) guidelines.  Learn about CUPA here.
Questions?
For more info and assistance, contact the Fire Prevention Division by email, tel (707-778-4389), or in person at 22 Basset Street.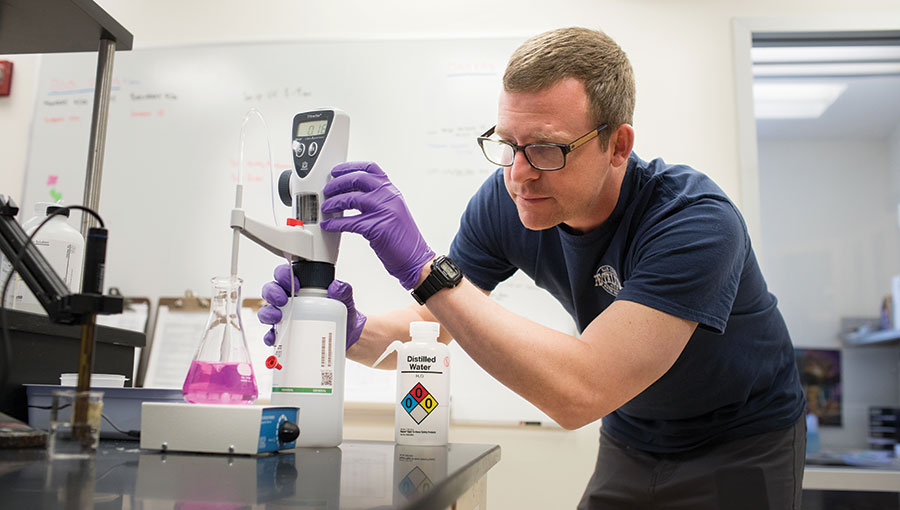 The Hazardous Materials Business Plan helps the City ensure public safety, while also satisfying community "right-to-know" laws.