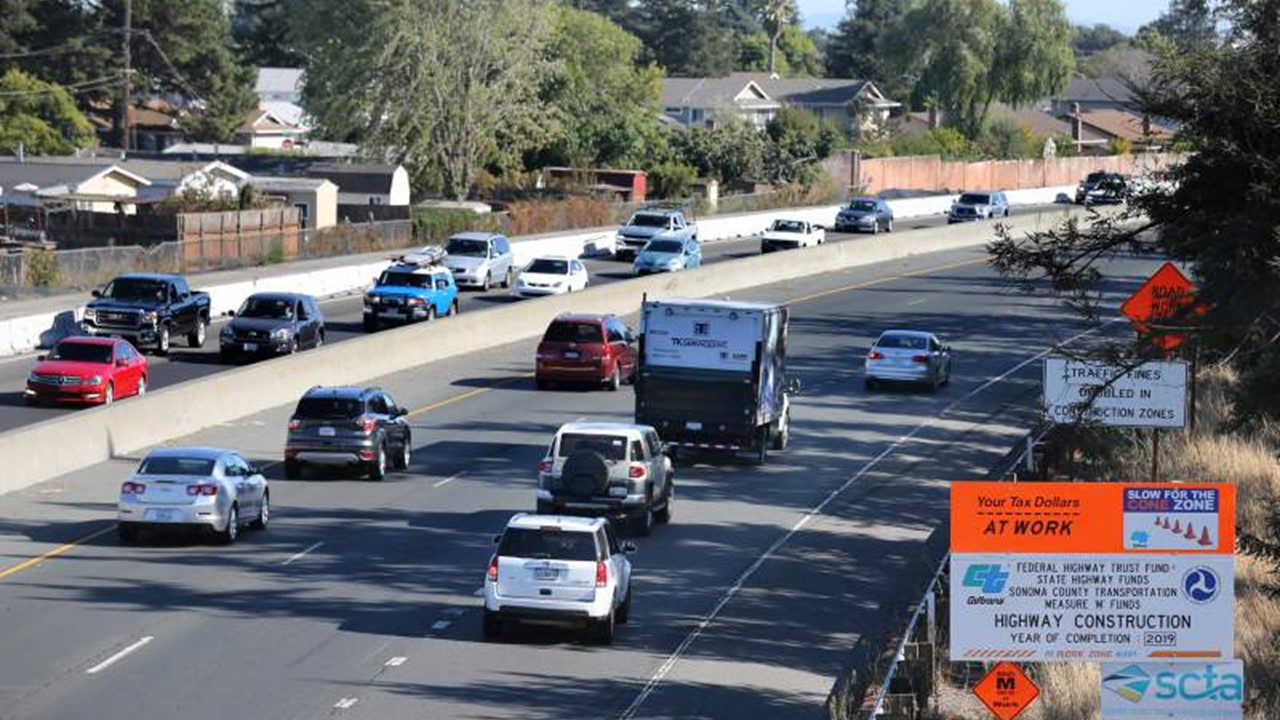 Contact: Jeff Weiss
Phone:    510-286-5543
Caltrans will begin removing trees during nighttime lane closures on Highway 101 between Lakeville Street and Corona Road in Petaluma.  The tree removal will provide space for Caltrans to build soundwalls.
The closures will begin Monday, February 24, and will continue for eight weeks.  Work crews will start just south of the E. Washington Street and work northerly. During the closures, the right lane will be closed along with adjacent on-off ramps to provide safe working room for work crews.
Northbound closures are scheduled from 10:00 PM until 6:00 AM.
Southbound closures are scheduled from 7:00 PM until 4:00 AM.
The tree removal and soundwall construction is part of the Marin-Sonoma Narrows (MSN) project to add carpool lanes between Windsor and Novato on Highway 101.
The MSN project has been separated into individual construction contracts, allowing work to proceed while funding is appropriated.
Currently, Caltrans is working between E. Washington Avenue and Corona Avenue. Work on the $78.8 million project includes adding a carpool lane in each direction, rebuilding the Petaluma Bridge, constructing a new bridge over the SMART corridor railroad tracks, and adding soundwalls.  Construction began in October 2019 and is scheduled for completion in mid-2023.
Transportation partners for the MSN project include Caltrans, the Federal Highway Administration, Sonoma County Transportation Agency, Transportation Authority of Marin, Metropolitan Transportation Commission, Marin and Sonoma counties, and the cities of Novato and Petaluma.
For more information on this project, go to http://bit.ly/39PVDzP