Upcoming Events
Various national and local organizations host series of events and webinars providing educational material to encourage and promote historic preservation. The following upcoming events listed below are provided for informational purposes only and do not constitute an endorsement by the City of Petaluma.
California Preservation Foundation – Webinar Series: Home, Safe Home: Seismic Safety & Rehabilitating Historic Homes
https://californiapreservation.org/events/seismic-safety-homes/
June 23: What Makes My Home Historic?
July 26: Is 'Compatible' 'Matchy-Matchy'?
August 30: Retrofitting Basic Training
October 6: Seismic Retrofits
November 8: Keep it Lookin' Great
December 20: The Nuts & Bolts of Retrofits
National Trust – PastForward National Preservation Conference (Nov 1-4, 2022)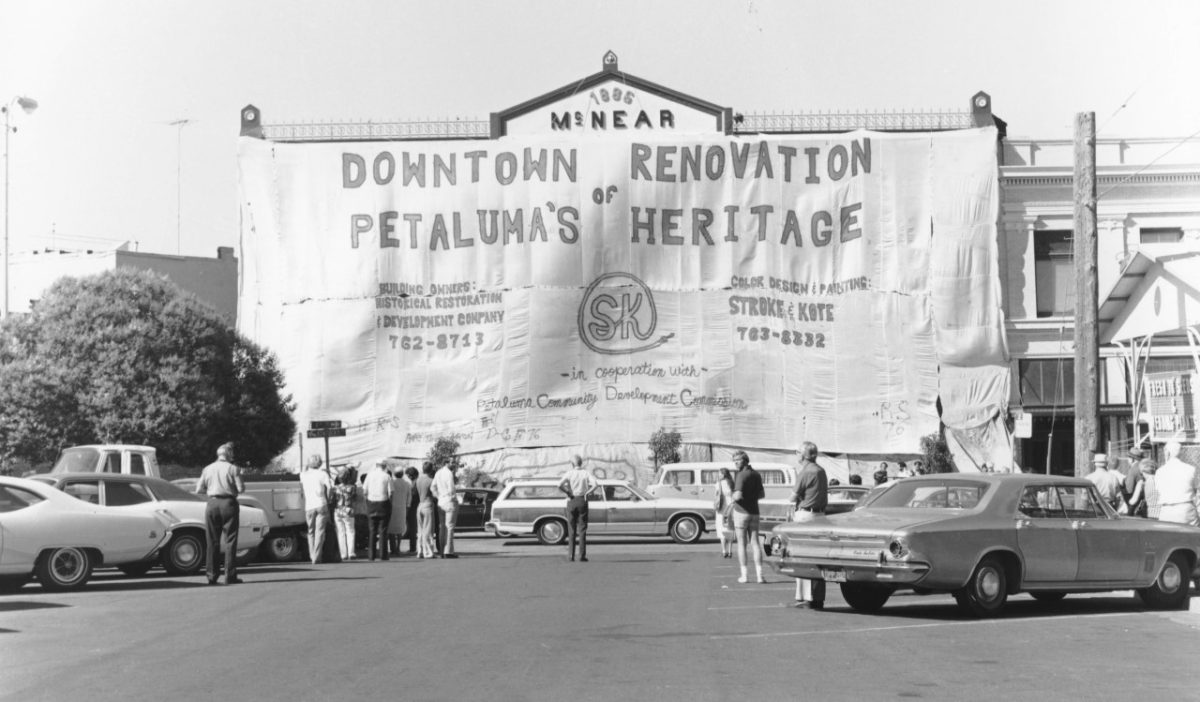 MCNEAR 4TH STREET, 1976. COURTESY, THE SONOMA COUNTY LIBRARY
Past Events
National Historic Preservation Month
The City of Petaluma recognized May 2022 as National Preservation Month and proclaimed the month of May 2022 as Preservation Month in the City of Petaluma. In collaboration with the Sonoma County Library and the Petaluma Museum Association a range of events were hosted to promote historic places and heritage tourism.
Click here to view a calendar of past events.
Click here to visit the Petaluma Museum Association's website, where additional information about National Historic Preservation Month can be found.