National Historic Preservation Month
The City of Petaluma recognizes and proclaims May 2023 as National Historic Preservation Month for its third consecutive year. This year's series of events are in collaboration with the Petaluma Historical Museum Association, the City of Petaluma, the Sonoma County Library (Petaluma History Room), Petaluma Adobe State Historic Park, and Heritage Homes of Petaluma. The events highlight Petaluma's historic places, heritage tourism, its unique character, and collaborative community.
Click here to view full calendar of events for May 2023.
Click here to visit the Petaluma Museum Association website, where additional information for each event is available.
Events this year include:
Thursday, May 4, 7:00-8:30 pm –  Petaluma's Historic Commercial District: A History in Preservation
Saturday, May 6, 10:00-11:00 am – Kickoff Event & City Proclamation
Tuesday, May 9, 4:00-5:00 pm – Small Town Historic Surveying: A Case Study
Saturday, May 13, 1:00-4:00 pm – Spring Heritage Homes Tour
Sunday, May 21, 2:00-4:00 pm – Historic Downtown Petaluma Churches Tour
Saturday, May 27, 10:00 am-4:00 pm – Living History Day, Including Special Guided Tours
Sunday, May 28, 1:00-3:00 pm – Tour, Petaluma's "A" Street Historic District
All Saturdays in May, 10:30 am – Downtown Petaluma Historical Walking Tour
All May, during open hours – Petaluma in Images, Then and Now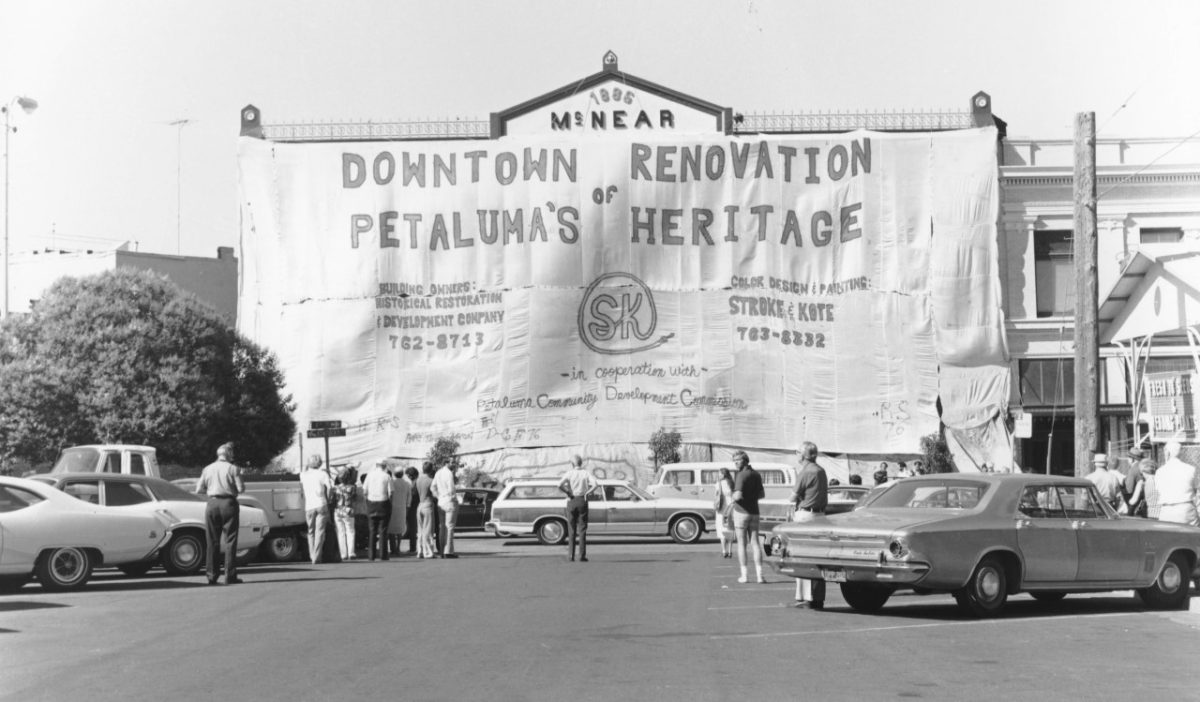 MCNEAR 4TH STREET, 1976. COURTESY, THE SONOMA COUNTY LIBRARY
Past Events
National Historic Preservation Month
The City of Petaluma recognized May 2022 as National Preservation Month and proclaimed the month of May 2022 as Preservation Month in the City of Petaluma. In collaboration with the Sonoma County Library and the Petaluma Museum Association a range of events were hosted to promote historic places and heritage tourism.
Click here to view a calendar of past events.