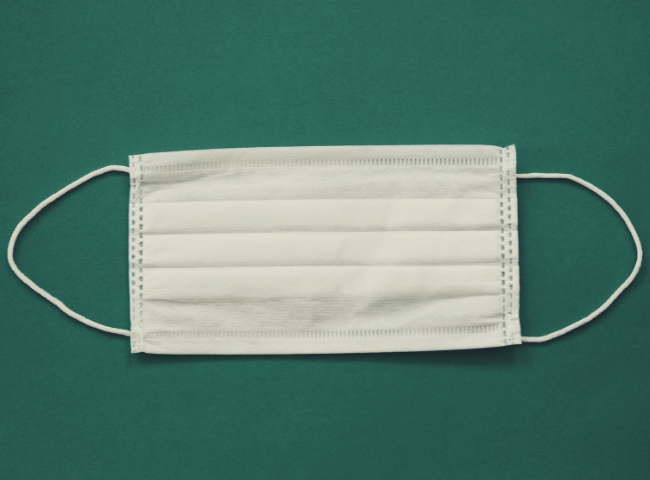 Due to the recent rise in the highly contagious COVID-19 Delta variant, the County of Sonoma, along with 7 other Bay Area Health Officers, has issued a Health Order requiring masks indoors in public places.
The Order requires all individuals, regardless of vaccination status, to wear face coverings when indoors in public settings, with limited exceptions, starting at 12:01 a.m. on Tuesday, Aug. 3. This includes Petaluma.
Bay Area health officials urge all unvaccinated residents 12 and older to get vaccinated as soon as possible. The Delta variant is substantially more transmissible than previous forms of the virus.
Per the County of Sonoma, vaccines remain the most powerful tool in the fight against COVID-19, including the Delta variant. Nonetheless, the Delta variant is infecting a small percentage of the vaccinated — who still remain strongly protected against severe illness, hospitalization, and death. In those instances of infection in a vaccinated person, a face covering prevents further spread.
Recent information from the Centers for Disease Control and Prevention (CDC) also indicates that even fully vaccinated individuals can in some cases spread the Delta variant to others, and so indoor use of face coverings provides an important added layer of protection.
Today's Health Order is consistent with guidance from the Centers for Disease Control and Prevention and the California Department of Public Health, which recommend that fully vaccinated individuals wear masks while in indoor public settings. Bay Area Health Officers will continue to monitor data, including increasing vaccination throughout the region, to determine when the Orders can be adjusted or lifted.
CLICK HERE to learn more.
Read the full Health Order HERE.
To learn more about COVID-19 vaccinations, including how and where to receive a vaccine, please visit: SocoEmergency.org/Vaccine or MyTurn.ca.gov