Keeping Petaluma Safe & Prepared

Join the Conversation for our Health, Safety, and Fiscal Recovery
Your health and safety is our top priority –the City is committed to keeping you and your family safe and financially stable.
Now more than ever, residents are relying on our local 911 emergency preparedness, public health and safety, and local business and resident support services so critical to maintain in these uncertain times.
Our City team is working hard to ensure Petaluma continues to be prepared for any medical, economical or catastrophic emergency. Find COVID 19 updates at cityofpetaluma.org/departments/coronavirus-news-updates/.
It is more important than ever that we continue to communicate with you as we plan for the hard fiscal recovery ahead. Recently, thousands of residents had given us their views on priorities the City should focus on, including:
Preparing for any medical or catastrophic emergency
Keeping local government transparent, accountable, and nimble
Maintaining 911 emergency preparedness and disaster readiness
Continuing to reduce homelessness/supporting families in transition
Supporting residents and local businesses through our local recovery
Please join the conversation by completing a Community Feedback Form (below) today, which will help us all as we plan for tough road ahead.
If you are a member of a local organization and would like to receive an online informational presentation regarding Petaluma's current challenges and the recovery efforts we foresee moving forward, please contact [email protected].
Subscribe Below to Stay Informed
Fill out the feedback form to share your thoughts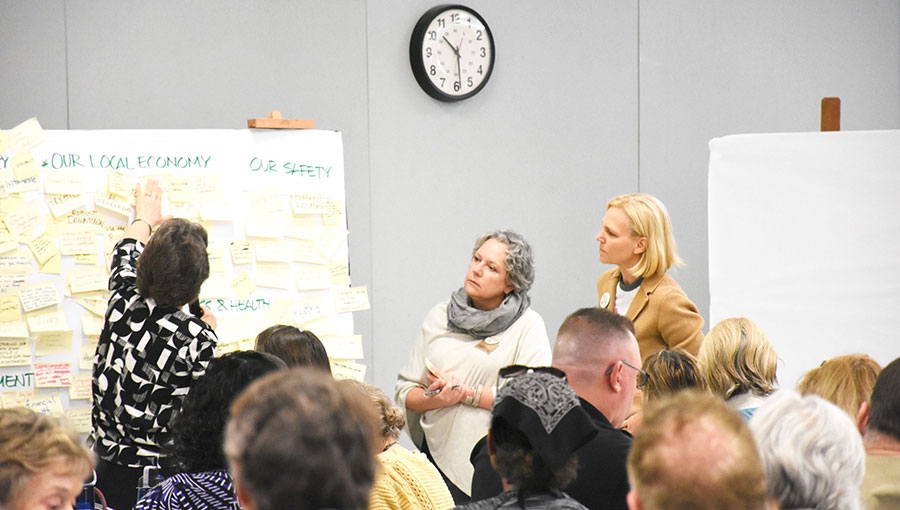 Sometimes it is surprising how many needs our City has.
by City Manager Peggy Flynn