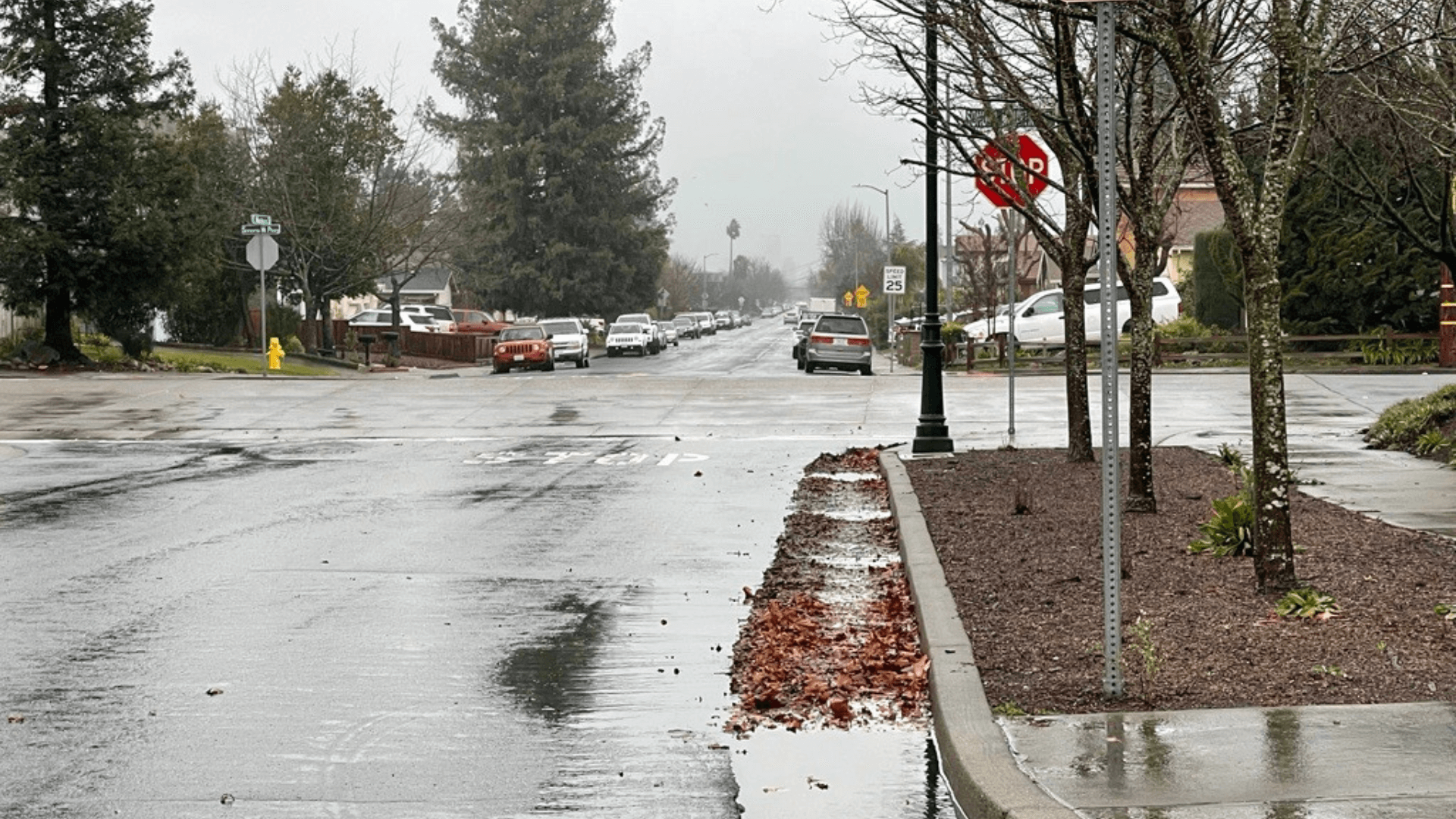 Department Spotlight: Public Works & Utilities
Welcome to a new feature designed to help you get to know our City better – the Department Spotlight! Each month we will feature a City department and will explain the unique and important role they play in helping our City run smoothly. 
Kicking of 2023 is Public Works & Utilities! 
Keeping Petaluma Safe During the Storm  
Did you know while you are busy clearing out gutters and storm drains prior to heavy rains, our Public Works & Utilities staff is busy doing the same citywide? Public Works & Utilities (PW&U) is a City of Petaluma department that oversees various critical elements of our city infrastructure including streets, traffic signals, transit, airport, marina, water distribution, wastewater collection, recycled water treatment, and surface/stormwater programs and systems. Keeping Petaluma safe during storm events like the one we are currently experiencing is an important part of their job.  
When Rain Falls  
When heavy rain begins to fall, an important part of flood prevention is to make sure water can flow freely from hillsides and land surfaces to gutters to pipes to streams to the Petaluma River and out to the Bay. Free flowing water = reduced risk of flooding.   
Monitoring & Clearing  
In the days leading up to a storm event, our PW&U staff vigilantly and proactively monitors Petaluma as a whole, checking stream conditions and our stormwater infrastructure (gutters, grates, drains, pumps, etc.) to make sure it's all in good working order.
PW&U teams clean up any areas that have a high concentration of leaves and debris (a major contributor to flooding). They also ask Recology, the City's waste management provider, to perform extra street sweeping patrols.
During storms, PW&U teams are on patrol searching for localized flooding and monitoring all of the City's 20 stream gauges that measure water levels and alert us to flood potential. There are "hot spots" – areas that are known to flood – that we make sure to keep an eye on, areas that we find through patrols, and areas brought to our attention by alert community members. .   
You Can Help Prevent Flooding!
Please report blocked storm drains, culverts, or other non-hazardous flooding to Public Works & Utilities – 707-778-4546. Power outages should be reported directly to PG&E at 1-800-743-5002. 
Sandbags  
PW&U sets up sandbag stations as a free service provided to the community for any localized flooding issues that may arise. Sandbag stations are replenished throughout storm events.
Get free sandbag supplies from the City of Petaluma during the January 4, 2023 storm event at the following locations:   
Far north end of Hopper Street 

 

Prince Park – at the entrance located to the right in the empty parking lot.

Leghorn Park – corner of the parking lot
Partnering for Public Safety  
PW&U teams coordinate with other City departments, such as Fire and Police, to handle potential public safety issues.   
Please Report Hazards to Us
Report roadway flooding, dangerous road conditions, obstructions, or fallen power lines to the Petaluma Police – 707-762-2727.  
A Year-Round Job  
Keeping our stormwater system flowing smoothly is a year-round job for PW&U staff. Seasonal preparations and maintenance activities help ensure we are ready when bad weather hits. PW&U staff works in concert with our Police department and our community (through Friends of the Petaluma River) throughout the year to clear refuse and debris around the river and creeks. This work goes a long way in preventing flooding during the wet months. 
Additionally, PW&U teams, along with the County of Sonoma, work year-round to maintain creeks that flow from Sonoma Mountain and the west hills. This work includes clearing debris, excess growth, fallen trees and branches, and anything else that could impede the flow of water. Periodic and extra seasonal inspections and maintenance are performed on the City's storm water pump stations to assure that they are operating in peak form and ready for the heavy lift that rain events can demand.   
Further Flood Prevention Efforts  
Though Petaluma has experienced flooding in the past, we are much safer now thanks to important improvements around our river and floodplains. Additionally, recently installed detention basins help to further reduce the risk of flooding during heavy rain events. We will explain all of this in greater detail in a future post.
Thanks for taking the time to read about how Public Works & Utilities helps keep Petaluma safe during storms. Stay tuned to our Community Update in the coming weeks to learn more about the important role PW&U plays in helping Petaluma run smoothly!