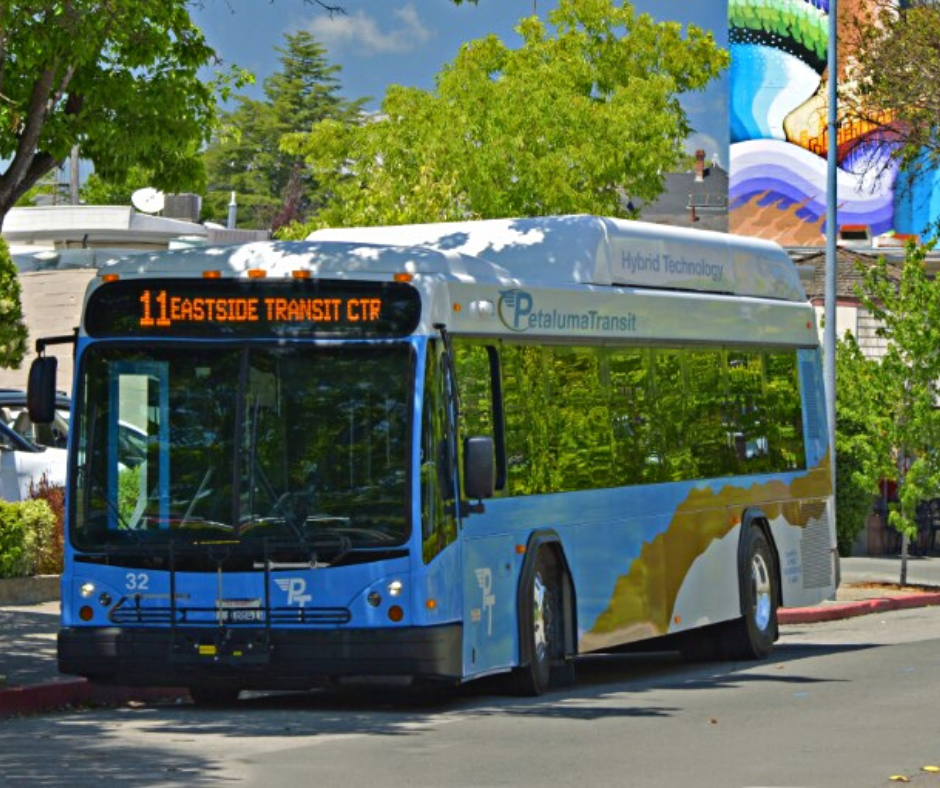 Incident: Major Traffic Collision
Report Number: 22-2584
Occurred Date: June 23, 2022
Occurred Time: 07:25 a.m.
Location: Maria Drive @ E. Washington Street
Incident Summary
On June 23, 2022, at 7:23 a.m., the Petaluma Police Department responded to a call of a solo Petaluma Transit bus involved in a collision on Maria Drive at the intersection of E. Washington Street.  The bus was traveling southbound on Marie Drive, just prior to East Washington, when it appears to have left the roadway and struck a fence on the south side of Maria Drive.  The bus continued southbound through the intersection striking a traffic control box, fence, and power pole. The bus came to rest on Maria Drive near Creekside Circle.  There was only one passenger on board at the time of the collision.  The bus driver and passenger sustained minor injuries.  Both were treated by Petaluma Fire Department Paramedics and released at the scene.
The collision caused damage to the traffic control system which controls the signal light for the intersection.  Work is currently being done to repair the traffic control signals.  The traffic lights are out at the intersection, and it is expected to take several days for repair.  Temporary stop signs and illuminating lights have been put in place to remind drivers to stop at the intersection.  As a reminder, per the California Vehicle Code, "The driver of any vehicle approaching an intersection which has official traffic control signals that are inoperative shall stop at the intersection and may proceed with caution when it is safe to do so."  If you are traveling through that area, please slow down and drive with caution until the repairs can be completed.
The power pole that was struck in the area knocked out power to the neighborhood.  PG&E was able to restore power to most of their customers quickly, and they are actively working to restore power to all their customers.    Inquiries to PG&E can be made for an update at www.pge.com.
The collision investigation is ongoing.  If anyone witnessed the collision, please contact the Petaluma Traffic Unit at 707-778-4372.   Media inquiries may be directed to Lieutenant Tim Lyons at [email protected] or phone 707-778-4372. PPD Case 22-2584.