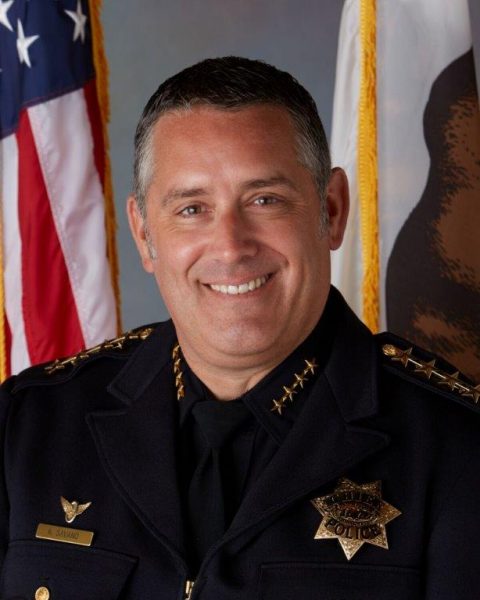 As your Police Chief, and on behalf of the City of Petaluma, I can assure you that your safety and the safety of our community is our first priority. We at the City would like to commend all community members, specifically our businesses, in their continued efforts to protect the health and safety of everyone in Petaluma. Our efforts so far have been very effective at reducing the spread and now is the time to remain strong and diligent in following the health order and Centers for Disease Control (CDC) precautions.
I have received a few questions from concerned community members regarding firearms retailers remaining open for business. I want to clarify this issue for the entire community and hopefully address the same questions for everyone.
Based on the ever changing COVID19 pandemic, we have received numerous governmental directives regarding the shelter in place order from our federal, state, and local officials. Not all of the directives regarding essential activity have been consistent and many have changed with the intent to curb the spread of COVID19 through social distancing and directed the closure of non-essential businesses and services.
Federal Guidance – On March 28, 2020, the United States Department of Homeland Security issued an Advisory Memorandum in regard to Essential Critical Infrastructure Workers during the COVID19 response. Although explicitly advisory in nature, nonetheless the federal memorandum is persuasive given its national scope. Included in the list of essential critical infrastructure workers are workers supporting the operation of firearm or ammunition manufacturers, retailers, importers, distributors, and shooting ranges.
State Guidance – At the state level, Governor Newsom deferred this issue to each County and did not provide guidance to those of us charged with enforcing the individual county health orders.
Local Guidance – At the county level, the Sonoma County Sheriff and County Counsel determined that the operation of firearms retailers in the County was essential to health and safety and cited the federal guidance issued by the Department of Homeland Security as well as exceptions cited in the County of Sonoma Health Order 19-5. As the health order has been issued by the County Public Health Officer, Dr. Sundarie Mase, questions about essential services and activities are determined by the County of Sonoma.
Based on all of this information, the City of Petaluma is following this guidance issued by federal, state, and county officials and allowing firearms retailers to remain open under the following conditions:
Social distancing protocols had to be drafted and provided to each employee and posted inside and outside the business. (Sonoma County Health Order 19-5)
Social distancing had to be practiced inside and outside the store, only permitting the appropriate number of customers to accommodate social distancing. (Sonoma County Health Order 19-5)
Whenever possible sales and transfers should only be conducted by appointment only to accomplish social distancing. (City of Petaluma Guidance)
I recognize that not all community members will agree with the position of federal, state, or county officials on this issue. I have confidence in the systems that are in place with federal and state background checks to be sure firearm and ammunition sales are conducted legally and safely. My staff is working closely with the firearms retailers in our jurisdiction to be sure they are in compliance. Thank you for your understanding of this complicated situation.
For more information regarding COVID19 and the current health orders go to www.cityofpetaluma.org/coronavirus or call 211.
I am humbled and grateful for the compliance and support our community has shown to first responders and healthcare workers. They are at work to serve and protect you so you can stay home and protect them and our community. Continue to shelter in place and look after your neighbors, especially our most vulnerable. Working together we can stop the spread.
City of Petaluma