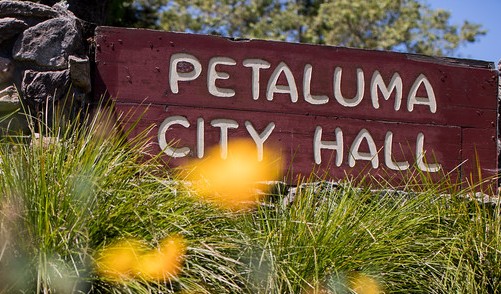 The County Health Department issued a new order today expanding the limitations of the Shelter in Place order issued last week on March 17, 2020.
The new order closes all parks located with in the County of Sonoma until at least April 7 or until order is lifted.  The Order is issued based upon.
Increasing cases of COVID-19 within the County and throughout the Bay Area.
Scientific evidence and best practices regarding the most effective approaches to slow the transmission of the COVID-19 virus.
Evidence that the age, condition, and health of a significant portion of the population of the County places it at risk for serious health complications, including death, from COVID-19.
The high volume of usage by the public of parks, beaches, and open space makes it impossible for persons to maintain the required social distancing, especially in those areas where recreational biking is allowed.
Parks in neighboring counties are closing and creating a likelihood that persons living in those counties will travel to Sonoma County for outdoor activity and recreation.
Effective at 12:00 a.m. on March 24, 2020, and remaining in effect until this order is rescinded, amended, or superseded in writing by the Health Officer, all parks located within Sonoma County shall be closed to the public.
This Order applies to any area of land, beach or water open to the public for recreation, including walking, hiking, biking, relaxing, boating, and playing, regardless of ownership.  Paved multi-use pathways outside of park boundaries remain open except to bicycles and horses
Sonoma County's shelter-in-place order limits activity, travel and business functions to only the most essential needs. Answers to frequently asked questions about the order and the county's emergency response can be found at SoCoEmergency.org.
Social Distancing
Social distancing is the practice of reducing close contact between people to slow the spread of infections or diseases. Authorities recommend keeping a 6-foot distance from people who are not members of your household.
For a list of what is safe to do to social distance, what to do with caution, and what to avoid, visit: ·
English: https://socoemergency.org/emergency/novel-coronavirus/resources-information/social-distancing/?fbclid=IwAR1VFGc9NvtLjaTJOkNk-RJAPi9QzuhroeMBw8VC_pqKxnStBFxONQLxMoU ·
For additional questions, call 2-1-1 to reach the 2-1-1 Sonoma Information & Resource Hotline.