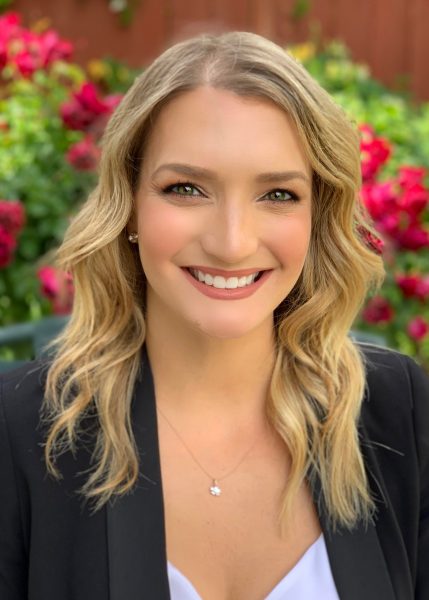 Kendall Rose was appointed City Clerk of the City of Petaluma on September 14, 2020. Kendall began her municipal government career in 2014 with the City of Pleasanton where she served the Community Development Department and City Clerk's Office. Kendall most recently served as the City Clerk for the City of Calistoga. Kendall earned a Bachelor of Arts degree in Economics from Sacramento State University and is currently completing her Master of Public Administration degree from the University of San Francisco. She earned her CPMC (California Professional Municipal Clerk) designation from UC Riverside in 2018 and the CMC (Certified Municipal Clerk) designation from the International Institute of Municipal Clerks (IIMC) in 2019.
"Kendall brings the right set of skills to Petaluma, in addition to her strengths as a city clerk, her technological expertise will improve access to City records and meetings that will benefit the entire City—staff and the community." said Petaluma Mayor Teresa Barrett.
Kendall is dedicated to promoting the City Clerk profession through active engagement in several professional organizations, including the City Clerks Association of California (CCAC), where she serves on several committees and most notably will be seated in October 2020 as the North Bay Region Director. She is also a member of IIMC and she represents City Clerks on the League of California Cities Public Safety Policy Committee.
"I feel honored to have been chosen to fulfill the City Clerk role for the City of Petaluma and I am excited to serve the community with the utmost integrity and to work with a supportive team," said Ms. Rose.
Following her love of food, wine, and the beautiful outdoors, Kendall recently moved to the North Bay. She enjoys spending time with family, hiking, kayaking, and camping. Kendall values Petaluma's small-town charm and sustainability efforts and is enthusiastic to serve the community as a professional, ethical, and transparent City Clerk.
To connect with Kendall, you can email her at [email protected], or call her at 707-778-4361.