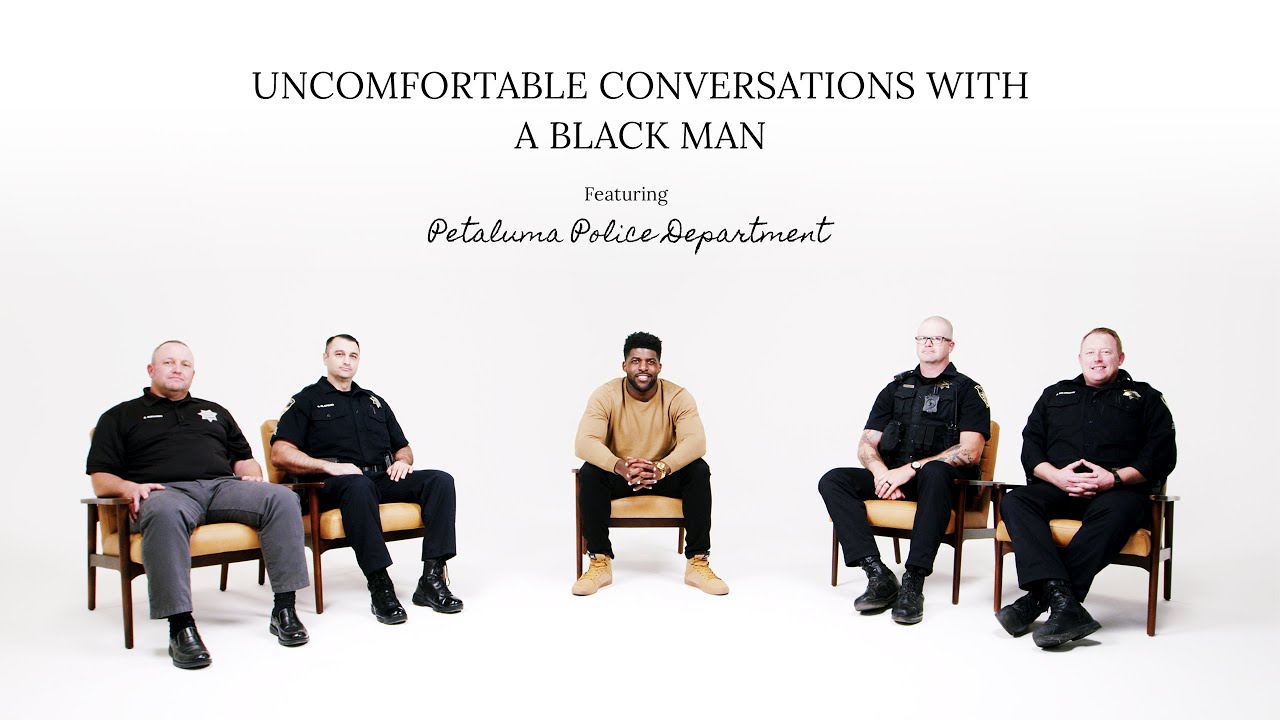 Many have asked how to improve the relationship between the police and community members of color.   As an organization focused on ways to better understand our community,  we have been reaching out to local BIPOC community members and community members who work closely with BIPOC to seek advice, counsel and listen to their concerns and experiences to help us move forward.  During these conversations, a black community member from Petaluma shared a link to episodes from Emmanuel Acho #UncomfortableConversationsWithaBlackMan.
We shared the episodes internally with our staff and decided to connect directly with Emmanuel in hopes of inviting him to speak to our staff about the sensitive racial issues he has addressed. After speaking with Emmanuel he asked our department to sit down with him and have our own uncomfortable conversation.  We sat down with him last Sunday and today our episode was released.
We are hopeful that our conversation with Emmanuel will be the beginning of many conversations in our community.  After speaking with Emmanuel we realize there is much we may not know, but we care deeply and want to continue listening.
Through honest conversation, we will continue to seek to better understand our community, so we may improve the level of service we provide for each community member in Petaluma.
Our discussion in this episode is just the first step as we listen, learn, engage, and continue these important conversations in Petaluma.  Through open, honest, transparent, and vulnerable discussions we can create change together.