#PETALUMA PROUD of Blake Miremont and Architectural Plastics
Critical times call for creative measures! Kudos to local business owner Blake Miremont whose Petaluma-based factory, Architectural Plastics, recently retooled their 16,000-square-foot design fabrication facility to start cranking out over 60,000 face shields for health care workers and first responders.
The lack of essential PPE gear for those on the front lines of COVID19 got personal when Miremont's sister-in-law, a hospital administrator at Sutter Health in Central California, alerted him to the shortage of face shields at her hospital.
That's when Miremont took matters into his own hands and ordered materials to make 60,000 face shields. The decision to begin mass production at his facility was not about profitability; in fact, the shields will be his least profitable product. Yet since production started, he has patented a new design that is more cost effective and can be produced at a more massive scale—100,000 more units per week than the original design of 20,000.
"Our new face shield design is entirely plastic while still providing head size adjustability," notes Miremont, who has donated about 5,000 shields to
area hospitals and first responders to date. He says another 5,000 donations will happen by the time production ends.
Architectural Plastics is one of many local businesses responding to the critical shortage of PPE gear needed to safeguard those who are serving on the front lines of the pandemic.
We are #PetalumaProud of Blake Miremont and his team for their innovative thinking and quick response during this crisis!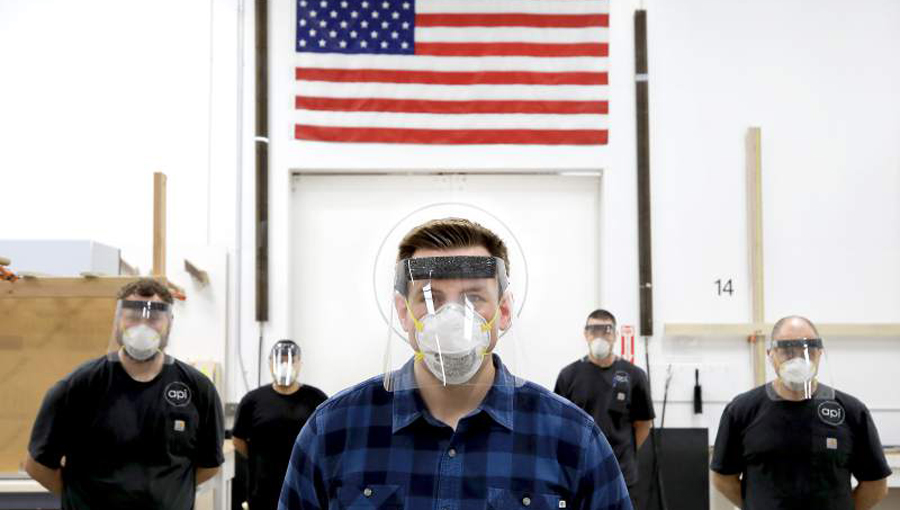 Photo courtesy of Press Democrat.
Photo courtesy of Blake Miremont.