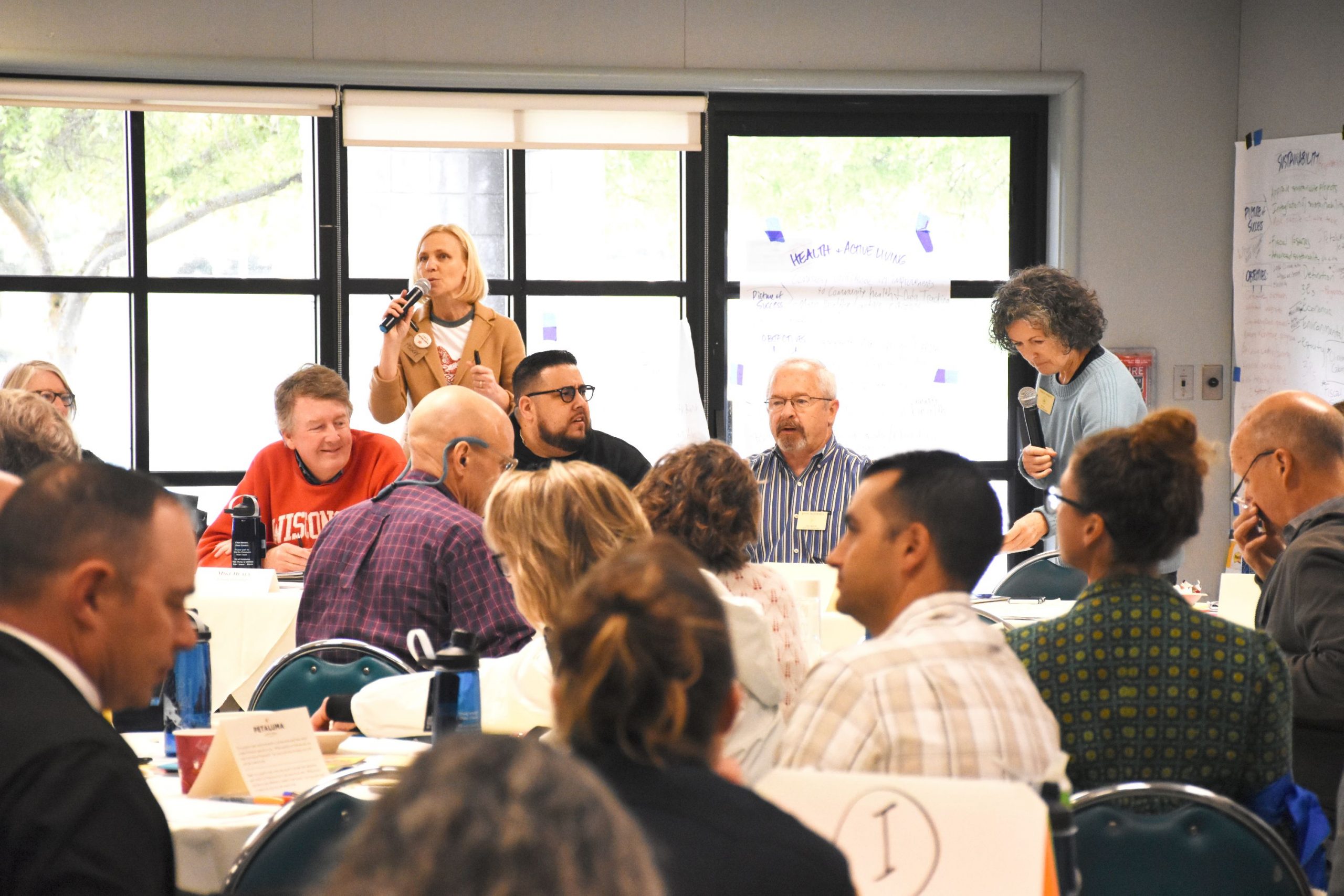 As ballot counting continues, it appears the community has voted to enact Measure U, Petaluma's one-cent sales tax to address community priorities with reliable, locally controlled funding that cannot be taken by the State.  When enacted, Measure U will ensure our firefighters can respond quickly to any emergency with adequate staffing and equipment, fix our streets and potholes to make our roads safe for residents and first responders, support disaster response efforts, and more..
"We are grateful to our community for their interest in Measure U and the thousands of residents who participated in the election," said City Manager Peggy Flynn. "We will be keeping our community informed and engaged as we maintain vital services while addressing local recovery efforts and fiscal stability. "We will strive to be the full-service City that our community needs and deserves."
Over the past two years, the community has helped the City establish goals and priorities and the City continues to work and make progress on those priorities.  And, as our world has changed over the last eight months, we recognize our community needs have only expanded.  We are focused on protecting and guiding our community through a global pandemic while facing climate threats locally.  We want to support our local businesses and residents in every way we can.
In keeping with our tradition of prudent fiscal stewardship, Measure U requires Independent Citizen Oversight, spending priorities based on community input, financial audits, and public disclosure of all spending. All Measure U funding stays in Petaluma and none can be taken by the State.
Measure U was placed on the ballot after months of community engagement. Over 3,000 residents participated in workshops and survey responses. Residents identified top priorities, including:
Emergency public health, wildfire, and natural disaster preparedness
Maintaining 911 emergency response times and fire prevention and protection
Ensuring 24-hour police and fire staffing
Keeping public areas safe and clean
Repairing streets, roads, and potholes
Supporting local businesses through recovery
For more information about Measure U, visit the City's webpage: cityofpetaluma.org/measureu. Or, call 707-778-4345- or email [email protected].
###