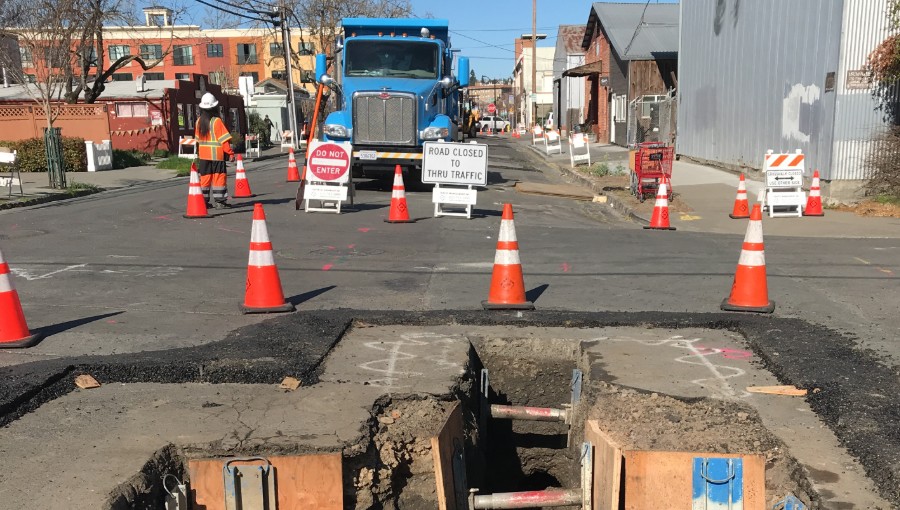 PG&E is replacing gas distribution lines that run through downtown Petaluma starting February 24th through September 2020. The work will happen Monday through Friday between the hours of 7:30 a.m. – 4:30 p.m.
Here is a list of the work zones:
2nd Street from D to H Streets
H Street from 2nd and Petaluma Blvd. South
Petaluma Blvd. South from H Street to just South to Rovina Lane
Please read PG&E's newsletter for more information.
PG&E is also holding an Open House on Wednesday, March 11th, from 5:00 p.m. to 7:00 p.m., at the Petaluma Veterans Memorial Building, Conference Room B, 1094 Petaluma Blvd. South, Petaluma, for more information about the project.