Hello Petaluma –
As we make our way through the holiday season, we are heartened by the news of the COVID-19 vaccine rollout. However, it is important to remember that we are currently in the midst of a surge in the virus. This is very serious and we must continue to exercise a high degree of caution.
Below we have outlined simple steps to take over the holidays to ensure you, your family, and our community stay safe. We're also sharing a video of a hospital in southern California currently overwhelmed by COVID-19 patients. It is not easy to watch, but it is the reality many are dealing with right here in our own state – and a sobering reminder of why it is so important to keep our virus cases low. Finally, we'll provide information on available counseling services for those struggling emotionally.
Please remember, it is possible to carry and pass on the virus without experiencing symptoms. For this reason, we urge you to wear a facial covering and follow all social distancing guidelines. While you may not feel you are "high risk," many of those around you could be. Your actions could literally save lives.
We know these are not fun topics to think about during this traditionally festive time. However, it is crucial for our community to stay strong in our efforts to stop the spread. Let's channel our holiday cheer into keeping each other safe this season!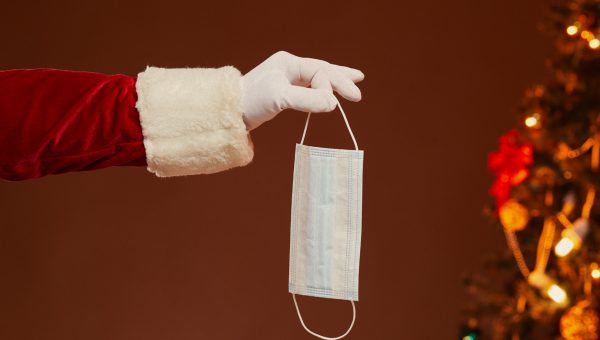 CELEBRATING SAFELY
During a time of year traditionally busy with gatherings, playing it safe with social distancing can feel extra hard to do. While it isn't easy to adjust, it's imperative that we stay strong in our efforts to stop the spread of COVID-19. Please keep these tips and guidelines from the CDC and the County of Sonoma in mind as you make holiday plans this year.
Holiday Celebrations and Small Gathering Information from the CDC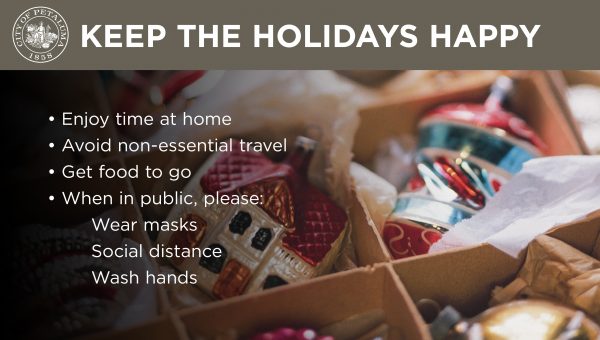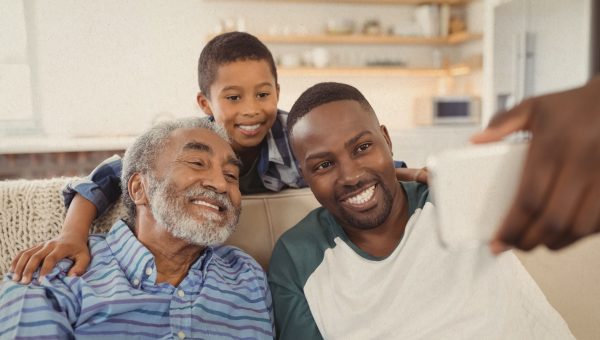 HAVING THE "COVID CHAT" FOR THE HOLIDAYS
Pressure from family and friends to gather during the holidays can be difficult to navigate. Especially when you would like nothing more than to engage in your yearly traditions with those you love. The State of California has put together a list of Do's and Don'ts to help you through holiday planning conversations:
Do:
Be clear: Say "no" to anything that could increase risk for you or the people you care about
Offer alternatives: Ask if there's another way to connect with family. Acknowledge you want to see them and find a different way to share the experience
Drop off holiday meals for older loved ones and those with medical conditions, so they can stay home
Plan safe celebrations well in advance, then stick to the plan
Be honest: Remind people that you care about them and need to take precautions this year for everyone's health
Don't:
Plan celebrations with multiple households
Make someone feel guilty for not wanting to gather in person
Ridicule someone for wanting to take precautions
Feel pressured to take risks you're not comfortable with
Forget to be compassionate, even when turning down an invitation
Miss connecting by phone or virtually with isolated or quarantined loved ones
CLICK HERE for more tips for a healthier holiday season from the State of California.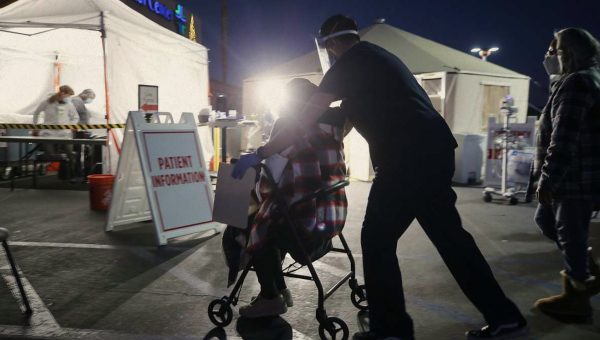 Photo credit: Mario Tama / Getty Images, posted by SFgate.com with video.
CALIFORNIA HOSPITAL OVERWHELMED BY COVID PATIENTS
The Washington Post recently shared a heart-wrenching video that captures what the COVID-19 surge really looks like for hospital workers in Apple Valley, a high desert community in San Bernardino County. St. Mary Medical Center has 213 hospital beds and 20 ICU spaces — but it's way past capacity as it struggles to keep up with the ever-growing number of COVID patients.
Please be advised, this video is graphic and many will find it difficult to watch. We share it in hopes of shedding light on what the virus can do to a community and why it is so important to remain vigilant in our efforts to stop the spread and protect each other. If our medical system becomes overwhelmed, it presents us with a frightening reality that none of us want to imagine. This is a huge part of why slowing the spread is so important.
CLICK HERE to watch the video.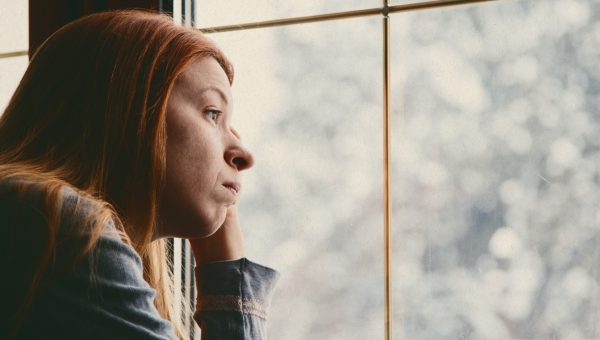 STRUGGLING EMOTIONALLY? HELP IS AVAILABLE
2020 has been a lot. It is not uncommon for people to find themselves struggling emotionally with feelings of depression, anxiety, and isolation.
Petaluma People Services Center offers counseling services to support our community through life's challenges. They work with a wide range of concerns including: anxiety, depression, stress, relationship issues, drug and alcohol use, parenting difficulties, school issues, recovery from trauma, grief and loss, and life transitions. They welcome members of the LGBTQIA+ community.
CLICK HERE to learn more.