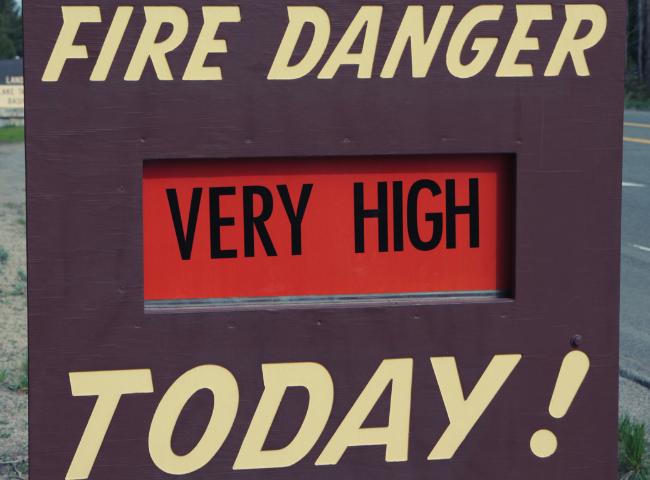 Red Flag Warning
The National Weather Service has issued a Red Flag Warning for interior North & East Bay Hills from today (8/17) at 11PM to tomorrow (8/18) at 3PM and it may be extended into Thursday due to dry off-shore northeast winds in the areas north and east of Petaluma, especially across the hills and mountains of Napa County.
The concerns with this weather system are that wildfires that develop will likely spread rapidly. Residents are advised to exercise extreme caution during the Red Flag Warning because a simple spark could cause a major wildfire, including the use of mowers and discarded cigarettes.
In any emergency if there is a need for people to take action, notifications will be made through Nixle, SoCo alert, or emergency vehicles using their hi-lo sirens.
Often times during a wildfire or other emergency first responders and dispatchers are very busy dealing with the emergency and alerting those that may be in immediate danger. Information for the general public posted to webpages or social media outlets during the incident are often not a realistic expectation. If at any time you do not feel safe, please leave the area. Create defensible space around your home, have a go-bag packed, and have a good phone tree with your neighbors and family. Do not call 911 to request information.
For more information on emergency alerting and evacuation zones please visit the links below.
https://cityofpetaluma.org/emergency-evacuations/