Tiny Tots Preschool Teachers come from diverse backgrounds and offer a wide variety of skills, knowledge and experience.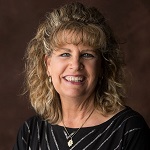 Hi, my name is Roberta Guerra, "Miss Roberta." I have been teaching at Tiny Tots Preschool since 1992, and Director for the last 8 yrs. I was born and raised in San Francisco, where I attended San Francisco State University. I then moved from San Francisco with my family to be closer with my parents and brother's family. I attended Santa Rosa Junior College for my Early Childhood Education units. I have 3 sons, Christopher (35), Matthew (32), and Joshua (31), and 2 grandchildren, Hunter (4) and Rose (almost 2). One of many passion's is to be able to bring music and song through my playing the guitar and singing into the classroom. Throughout my life I have been dedicated my time in taking care of children and I love every minute of it! Some of the most important skills in working with preschool children are patience, love and flexibility. I believe I try to bring those qualities to Tiny Tots every day. I have such a strong passion for teaching and making sure every child's needs are met, respected, and validated. I love when seeing smiles on the children's faces when they learn something new. Our Tiny Tot teaching staff is dedicated to the social and emotional development of each child, that we as a team make it our goal to make sure that each child receives the best care and love that they all deserve.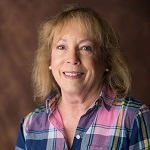 Hello, I am Miss Terry. I am a native San Franciscan, and have lived in Petaluma for the past 30 years. Graduate of SFSU with a BA in Recreation with an emphasis on Early Childhood Education.Have taught in the City of Petaluma's Tiny Tots Pre-school program for 13 years, and am currently a Lead Teacher. What I like most about teaching in this program is being able to nurture and watch the children grow socially and academically. Knowing that I play a positive role in their development is very rewarding.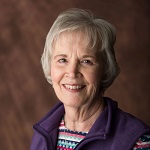 Hello, I am Miss RoseAnn. I started my career as a preschool teacher in the San Francisco bay area while enrolled in the "Early childhood Education Program" at San Francisco State University. The following summer, after graduation my husband and I were married and moved to Petaluma. I taught at Marin Head Start for 8 years, followed by 12 years at Willow Tree Montessori Preschool.  I have been a teacher at Tiny Tots Preschool since 2001. My greatest pleasure as a teacher is to watch the social, emotional and academic growth in our students. In my spare time I enjoy gardening, cooking and spending time with our 2 year old granddaughter.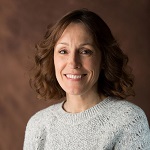 Hello, I am Miss Francesca. I've been teaching at Tiny Tots since 2015 and previously taught at three other preschools in Sonoma County. At Tiny Tots I enjoy incorporating aspects of different teaching approaches into the curriculum. One of my special interests is prompting the students' imaginative creativity by facilitating 3D art experiences using various recycled and natural materials.