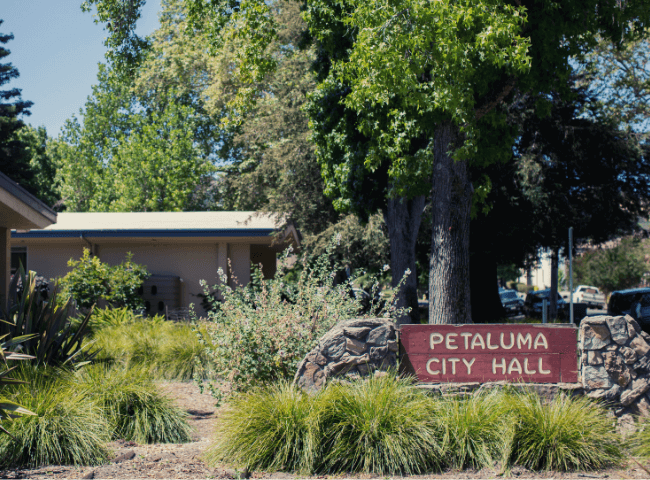 Due to the rapid spread of COVID/Omicron variant and out of an abundance of caution, the City of Petaluma is taking steps to protect the health and safety of staff and our community. City facilities will be temporarily closed to the public effective Monday, January 10 through Monday, January 31, 2022. Despite the closure of our buildings to the public, our City staff continue to provide the important services that our community relies upon, as we have throughout the pandemic.
During this time, please visit cityofpetaluma.org/essentialservices for instructions on how to contact City departments and services.
We plan to reopen facilities on February 1, 2022 if it is deemed safe to do so based upon COVID-19 case data. We will keep the community updated.
We recognize that this is a challenging time for our community and the world. Shifting routines, navigating social and family dynamics, all while keeping yourself and your loved ones healthy and safe are big loads to bear. If you are struggling with stress or feeling overwhelmed, help is available. For free private emotional and mental health support, please call the Sonoma County Warm Line at 707-565-2652.
Per the County of Sonoma, health officials say it is vital to keep doing what we can to minimize new cases and hospitalizations. We know what works:
Increase ventilation.
Stay home if you're sick.
Get tested – health officials strongly recommend getting a rapid test before you attend or host gatherings.
CLICK HERE for the latest COVID-19 information from the County of Sonoma.