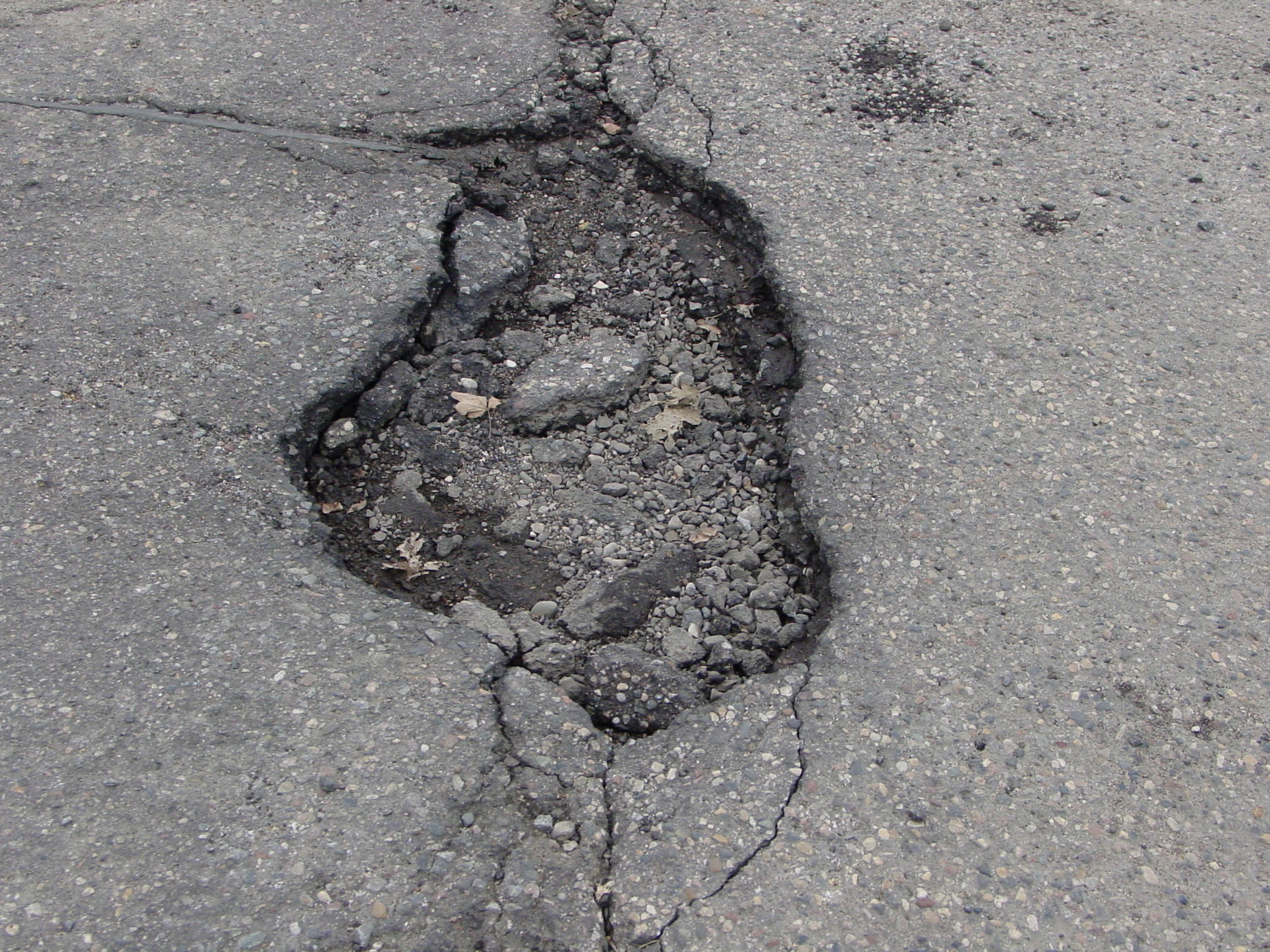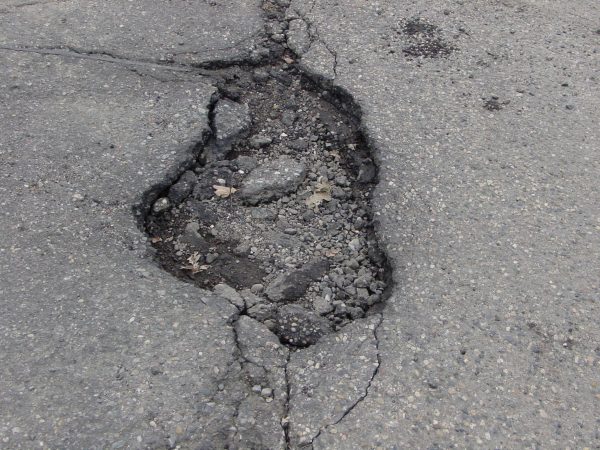 If you had to guess Petaluma's pavement score on a scale of 1-100, what number would you choose? Hint:  Sadly, Petaluma's roads are the worst in the Bay Area.
On January 6, 2020, Senior Traffic Engineer Jeff Stutsman presented the City's Pavement Management Plan.  The Plan explains that Petaluma's current road conditions score a 45 out of 100.  This is the lowest score among all Bay Area Cities. Petaluma's current budget, which is not enough to maintain even this low score, does includes about $2.5 Million per year for the next five years.
This plan includes full reconstruction projects for Petaluma Blvd South (D St to Crystal Ln), Maria Drive (Sonoma Mountain Pkwy to Rainier) and North McDowell Blvd (Southpoint to Old Redwood Hwy).
To provide some perspective, here are three investment scenarios for maintaining and improving Petaluma's streets:
The City spends an additional $2.5 Millionper year for five years to maintain current street conditions at 45.
The City spendsan additional $6 Million per year for five years to increase Petaluma's score from 45 to 51.
The City spendsan additional $20 Million  over 5 years to increase Petaluma's score from 45 to 70 or "good".  That would improve Petaluma's street conditions to the level of most other cities.
Why are Petaluma's roads so bad?  It's complicated but mostly it has a lot to do with the amount of money the city has had available to invest in streets over the last several decades, and the age of many city streets.
Check out the staff report and slide deck and watch the video of the meeting to get the details.
This report is part of a larger effort to review the city's needs going forward so we can work with the community to chart a sustainable path forward for our city organization and the community. Visit the Fiscal and Organizational Sustainability page to stay informed and learn more.